You'll love these Christmas garlands to decorate your home for the Holidays! We have some gorgeous free crochet patterns for you!
Christmas Crochet Garland Patterns
I thought y'all would be finished with your Christmas crochet projects by now but you just keep wanting more inspiration!
So how about some easy crochet garlands?
I've found some FABULOUS free patterns and instructions for you today I'm sure you'll love.
Bunting is a must-have part of your Christmas home decor because you can use it to festive up so many parts of your home, from the fireplace mantel piece to door frames, shelves and staircases and even the nursery or bedrooms!
Of course you don't have to use these ideas to make garlands this Holiday season either. You could use the single elements as Christmas tree decorations, or even as gift tags!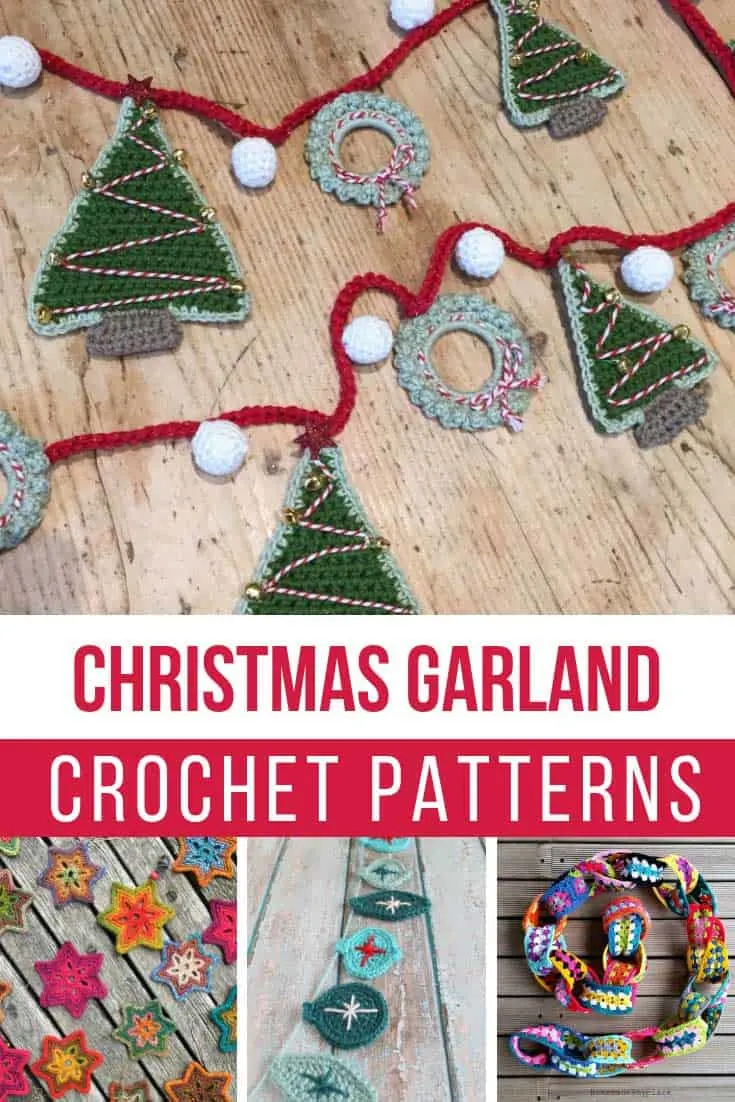 1 | Bethlehem Stars
Use DK or Sport yarn in whatever color matches your holiday decor to make your garland of stars.
2 | Circle Crochet Holiday Garland
3 | Christmas Tree Garland
It's just so darn festive, and I love the extra details of the garland and bells and stars on the Christmas trees.
4 | Christmas Ornament Garland
I love the combination of shapes and the little stars in the middle of each one!
5 | Granny Yarn Chain
6 | Vintage Ornament Garland
And this colour combination looks so good when you're decorating a white Christmas tree!
7 | Christmas Lights
And they work really well to decorate outside of your home too.
8 | Christmas Stocking Advent Garland