These crochet pig patterns are totally ADORABLE! If you're looking for stuffed animals to make you can't go wrong with one of these piglets!
This post may contain affiliate links, which means I may receive a commission if you click on a link and purchase something. As an Etsy and Amazon Associate I earn commissions from qualifying purchases.
Crochet Pig Patterns
I was talking to my daughter about the upcoming Chinese New Year and that 2019 is the year of the Pig. And that's when she suggested I should look for some crochet pig patterns to share with you… so that's exactly what we've got for you today!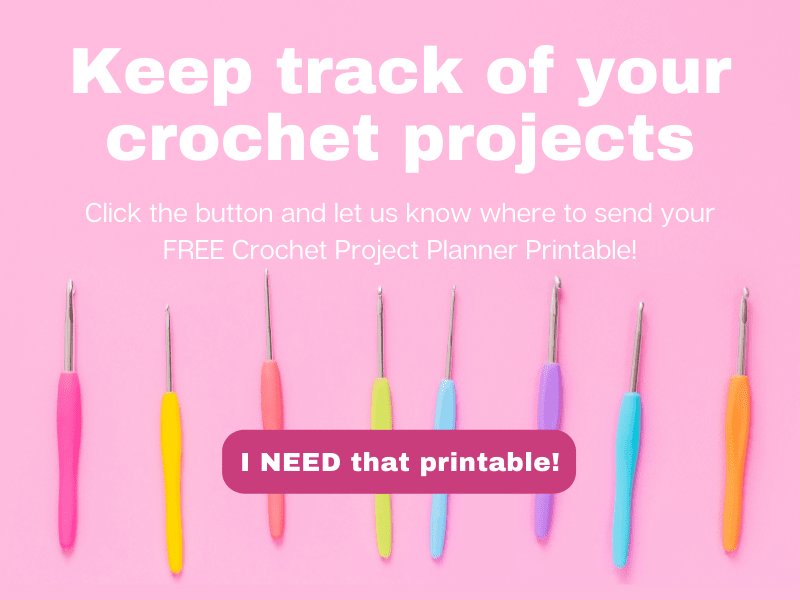 There are stuffed pig toys here that are perfect for boys and girls so you're sure to find something to add to your project list!
Oh and did you know that the Pig is the twelfth of the Zodiac animals and those born in the year of the pig are blessed with good fortune in life? If you want to learn more about the Year of the Pig and the Chinese Zodiac check out this site.
Now onto the piggy patterns!
1 | Prosperity Pig and Dragon Dance Puppet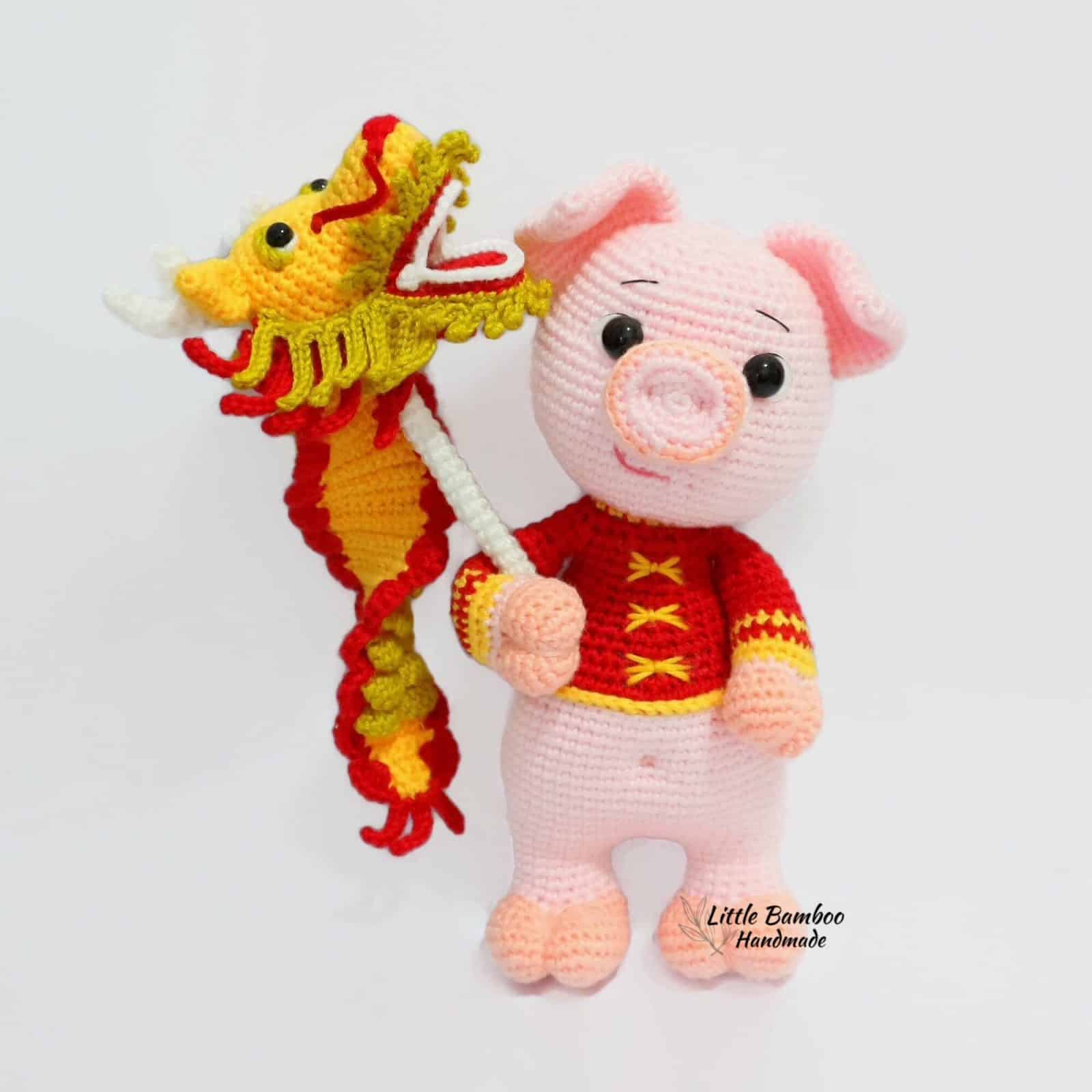 Shall we start our collection with
Prosperity Pig and his dragon dance puppet
? He looks so smart in his red jacket doesn't he?
2 | Amigurumi Pig Crochet Pattern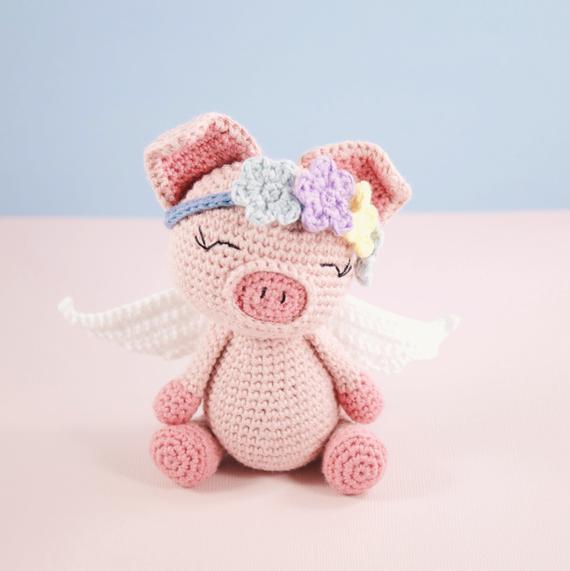 And I just could not resist sharing
this sweet little pig called Pippa
. Just look at that floral headband and those precious wings! She is sure to become a fast friend to any little girl who loves pigs, and would make a sweet
baby shower gift
too!
3 | Amigurumi Pig Family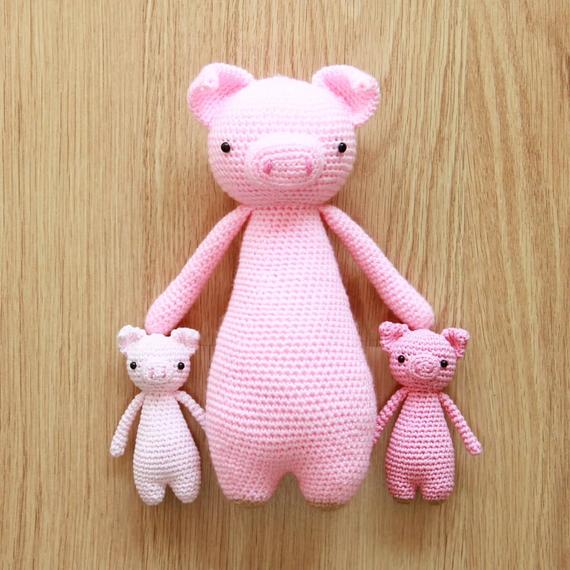 Or how about
crocheting a whole pig family
? I love the style of these pigs with their round tummies and their long arms. They'd make fabulous playmates!
4 | Piggy Crochet Pattern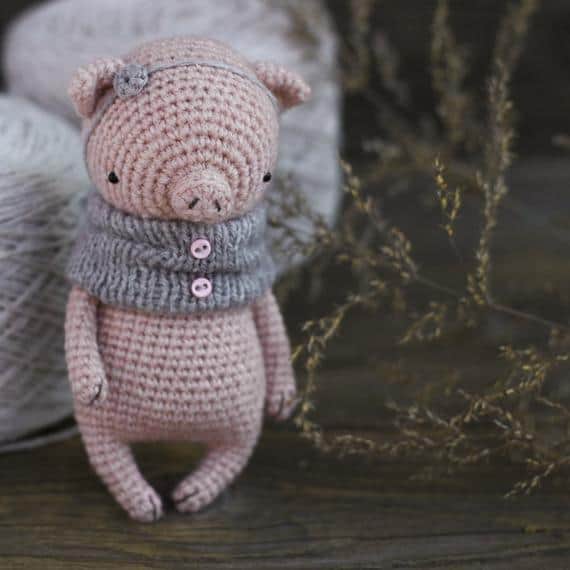 Or how about
this darling little pig
in her warm woollen scarf? This fabulous amigurumi pig is easy to crochet and stands at about 10cm tall if you use a light fingering yarn. There's even a video tutorial to show you how to attach her head so she can turn it!
5 | Crochet Petunia the Pig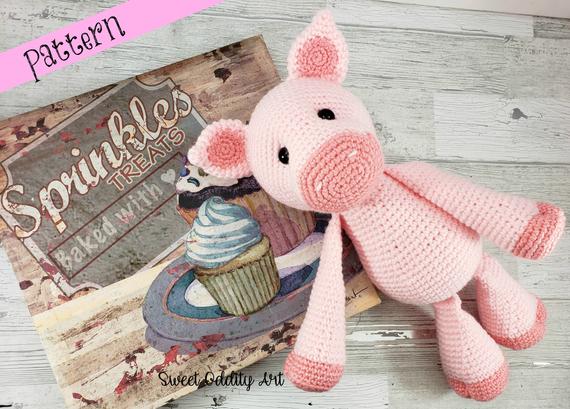 Everybody
meet Petunia
. Isn't she just the sweetest amigurumi doll? She stands at about 15 inches tall but can also sit down with her front legs in front so she looks like a real pig.
6 | Ballerina Pig Pattern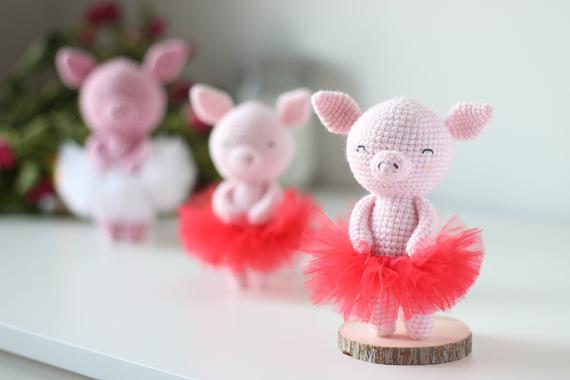 If you have a little ballerina in your life you totally need to make
this little company of ballet dancing pigs
! They are just so stinking PRECIOUS in their little tutus!
7 | Sleepy Pig Lovey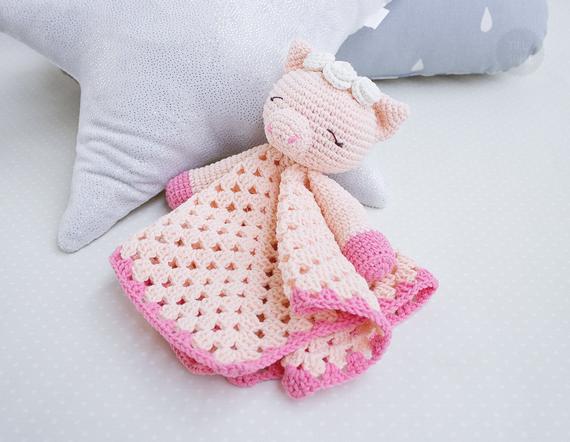 Y'all are going crazy for my collection of
crochet lovey blankets
so I couldn't resist sharing this sweet little pig security blanket! She's going to be the perfect friend for your baby.
8 | Piglet on Holiday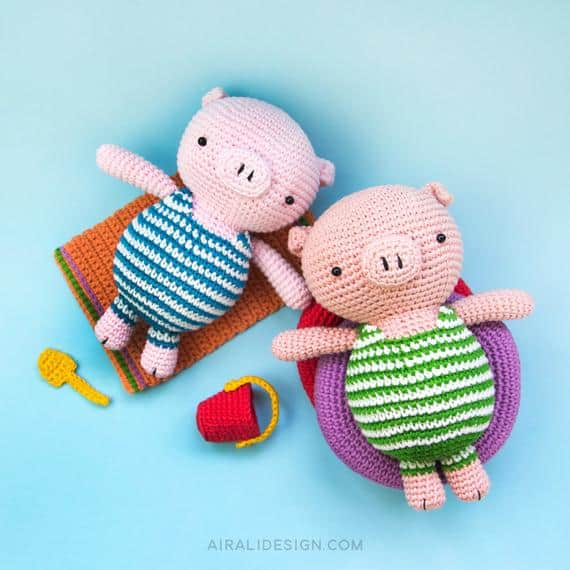 Even piglets need a vacation you know! How cute are this pair in their old fashioned swimsuits all ready for the beach with their rubber rings, beach towels, and of course a bucket and spade?
This easy to follow pattern
will show you how to make it all!
9 | Crochet Piggy Emma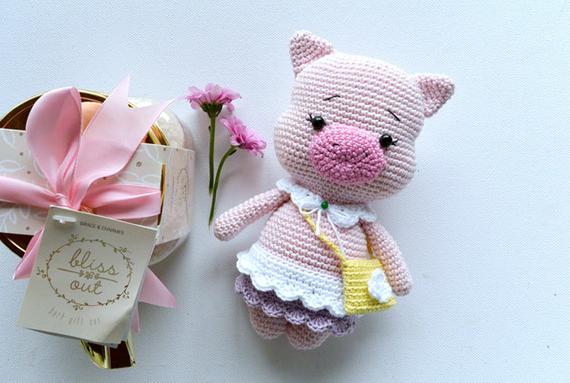 If you're looking for a stuffed animal you can make for a little girl who is starting preschool or school this year
you need to make her a little Piggy Emma
! She's so sweet with her little frilly skirt and that cute little purse!
10 | Crochet Pig Amigurumi Pattern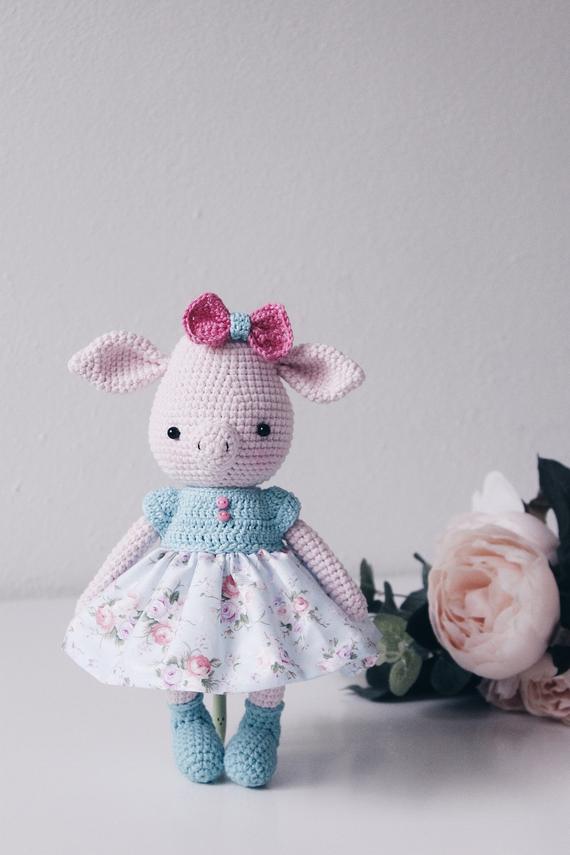 Or how about
this little piggy
with her sweet little dress, crochet boots and that bow in her hair! The pattern includes lots of photographs and instructions for how to crochet the amigurumi doll as well as how to make her dress.
More Animal Crochet Ideas Here