This post may contain affiliate links, which means I may receive a commission if you click on a link and purchase something. As an Etsy and Zazzle Affiliate I earn commissions from qualifying purchases.
Whether you're looking to flip a flea market find or just want something new for your home without breaking the budget you are going to love these repurposed bookshelf ideas.
Y'all are going crazy over our upcycled flea market finds collection right now and readers have been asking for ideas of ways to repurpose bookshelves and bookcases, so that's exactly what we have for you today.
Whether you want to just give an old and tired bookcase a makeover, or you want some clever storage solutions for your kitchen or mud room we've got you covered with lots of ideas.
We also have ways to add some clever storage into your craft room, and some adorable play space ideas that your kids will go crazy over!
More repurposing ideas you need to see!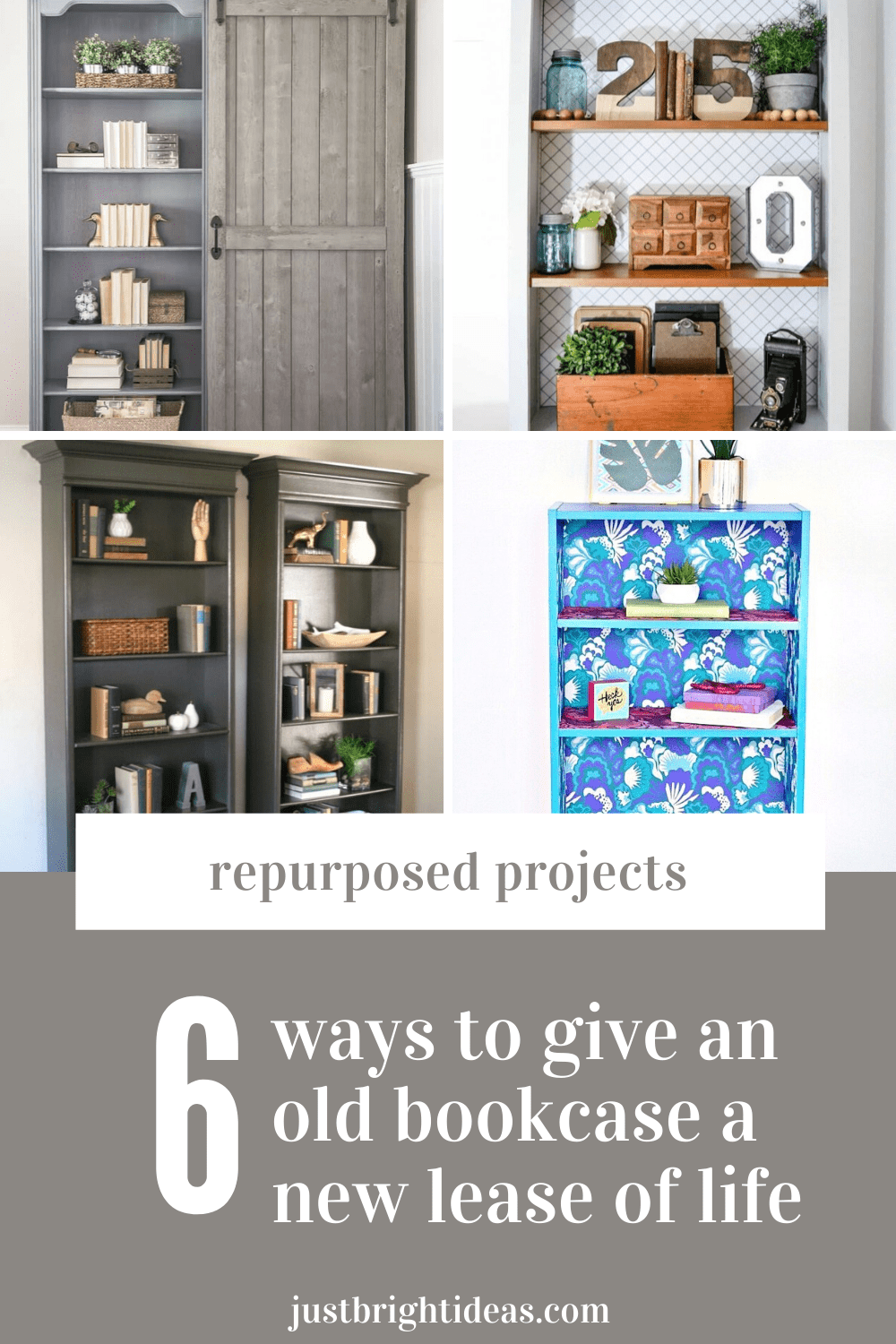 Bookshelf Makeover Ideas
Let's kick off with some ideas of how you can give an old unloved set of bookshelves a makeover to bring them up to date and look much more appealing.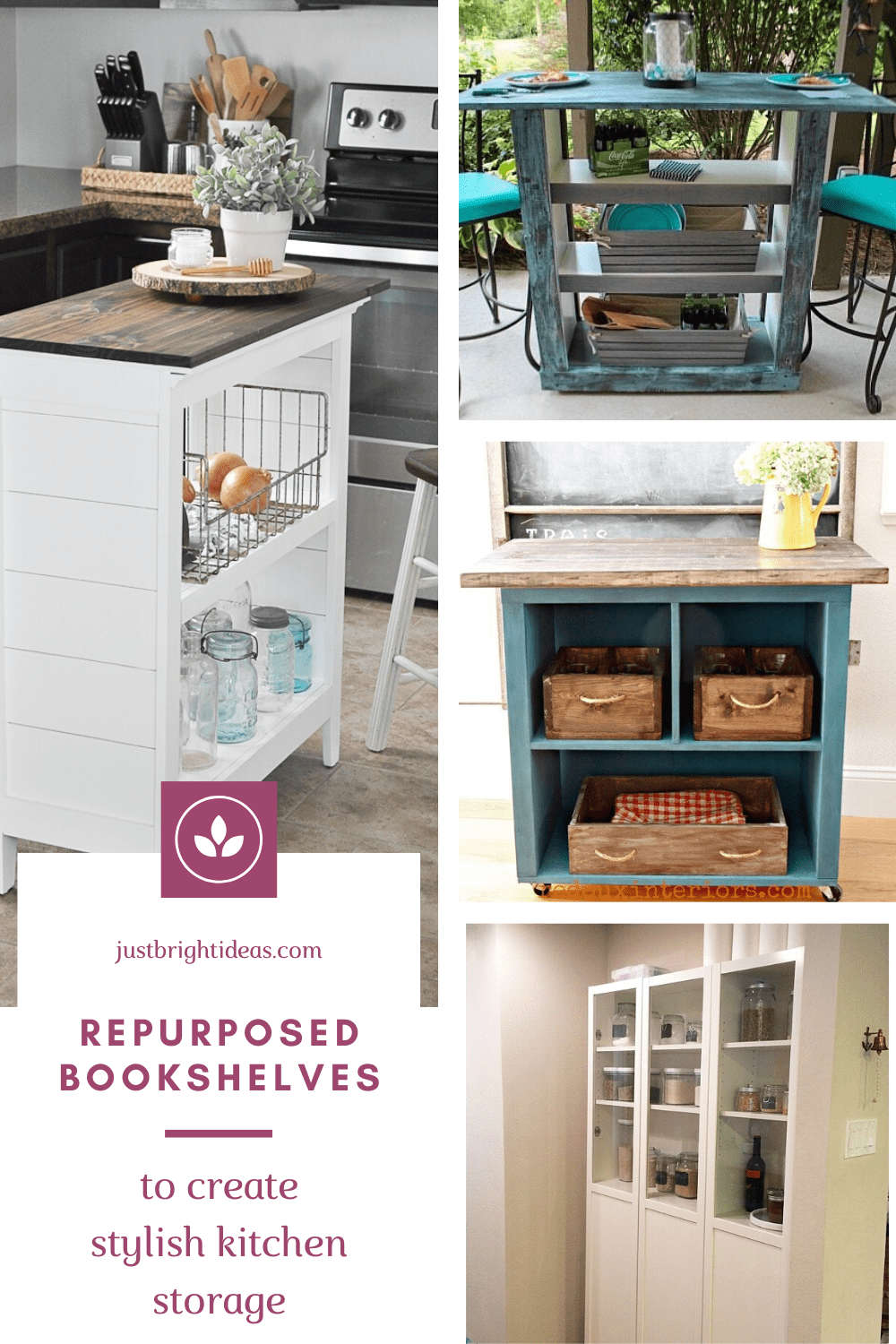 How to Repurpose Old Bookshelves into Kitchen Storage
Next up let's head to the kitchen to see how you can use those unloved bookshelves to create stylish storage solutions.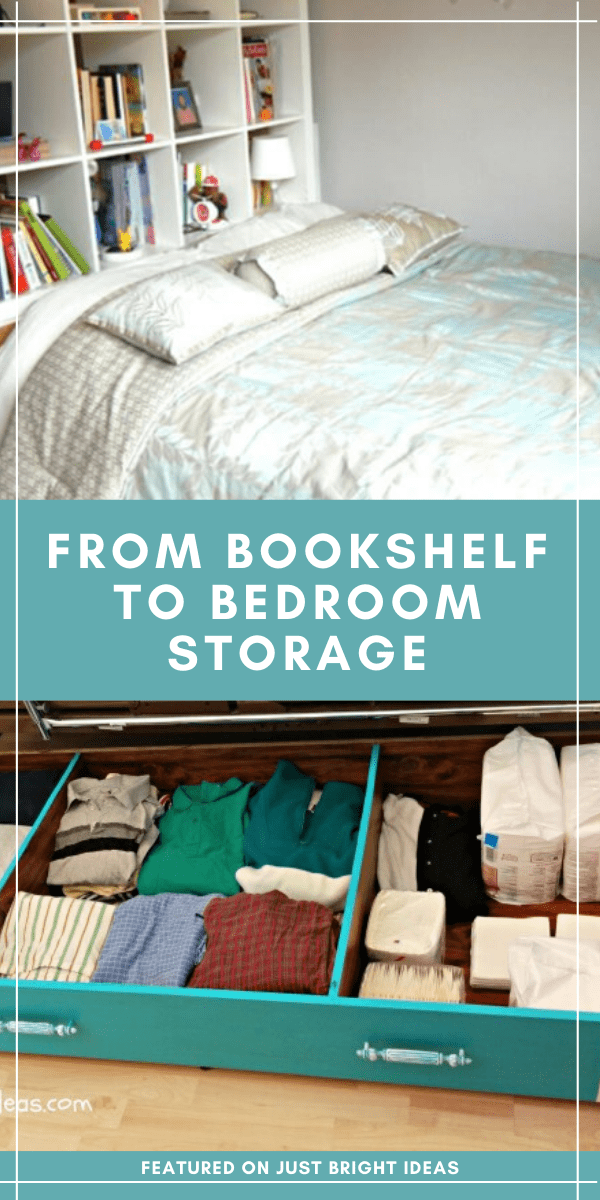 How to Turn an Old Bookshelf into Bedroom Storage
If you're short on storage space in your bedroom these next few ideas will show you how to get clever with that old set of bookshelves.
Photo Credit: inhabitat.com
You might be forgiven for thinking that this repurposing idea is simply a matter of standing an expedit unit at the end of the bed. But no. Head over to Inhabitat to see how they used a second unit to create clever under the bed storage.
Photo Credit: www.ikeahackers.net
Or check out this IKEA hack to see how to turn the bookshelves into the bed frame for easy to access under bed storage.
Photo Credit: diyfunideas.com
If you'd prefer an under bed storage on wheels solution then Jenise has you covered on that one. Including a quick tip on what to do if you don't like your first go at a makeover!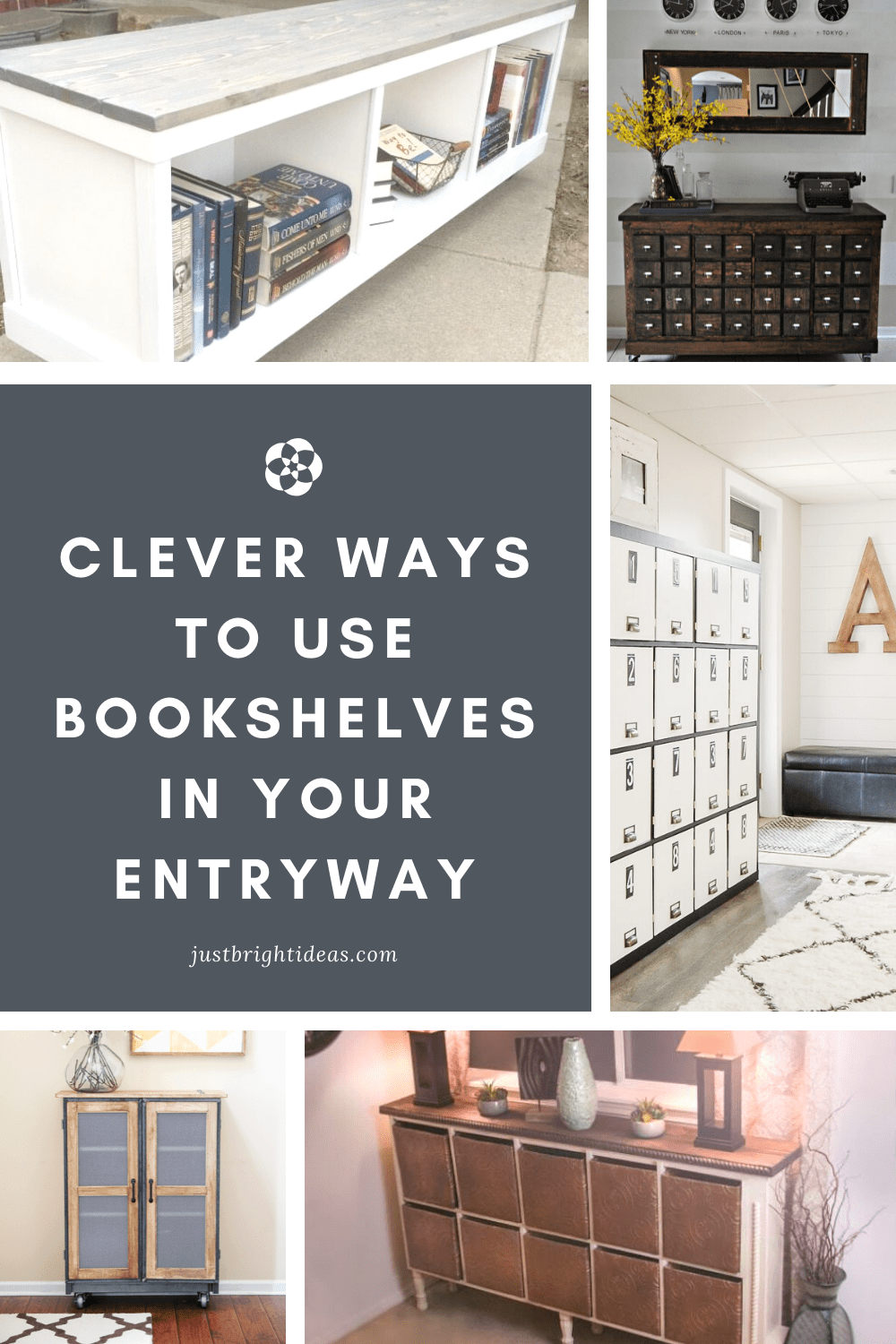 Genius Ways to Repurpose Bookshelves in Entryways and Mudrooms
Now let's head to the front of the house. To the entryway where a little bit of extra storage is always useful.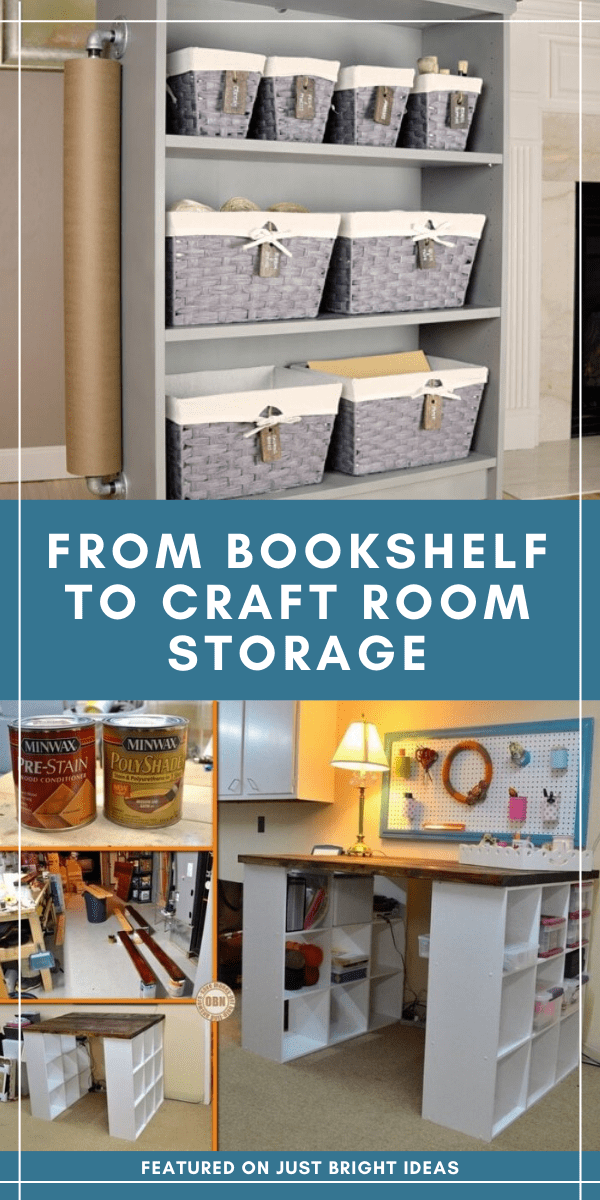 Turn a Bookshelf into Craft Room Storage
If you love to craft and like me never seem to have enough storage these are the bookshelf makeovers you'll love the most!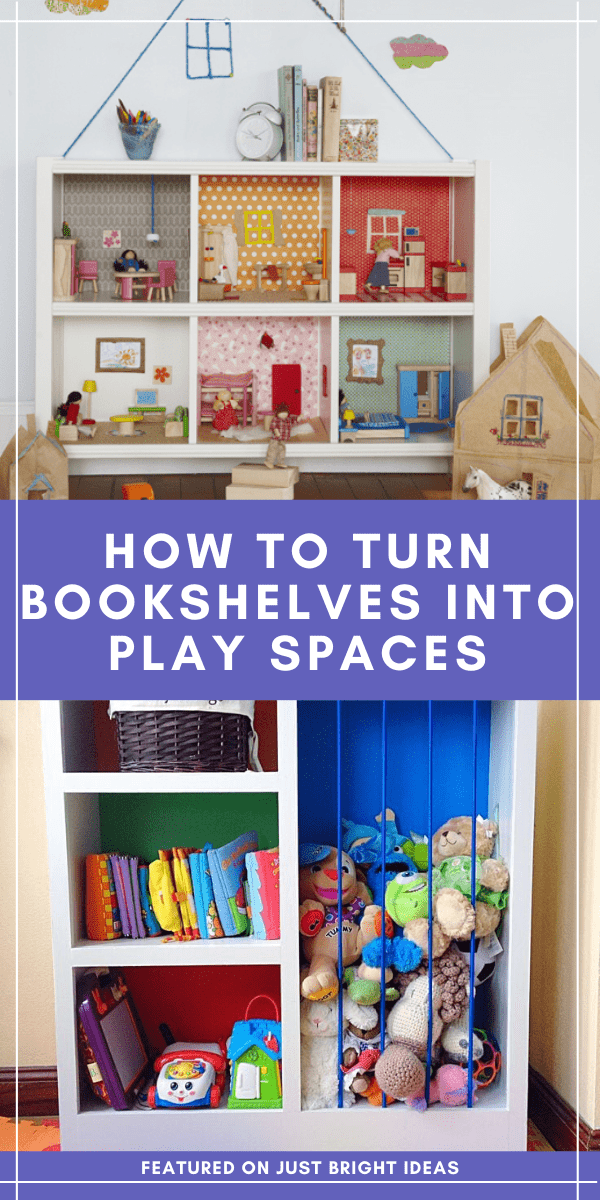 Old Bookcase Becomes Genius Kid's Storage Ideas
Let's finish up these repurposed bookshelf ideas with some ways you can turn an old bookcase into a playspace for your kids!