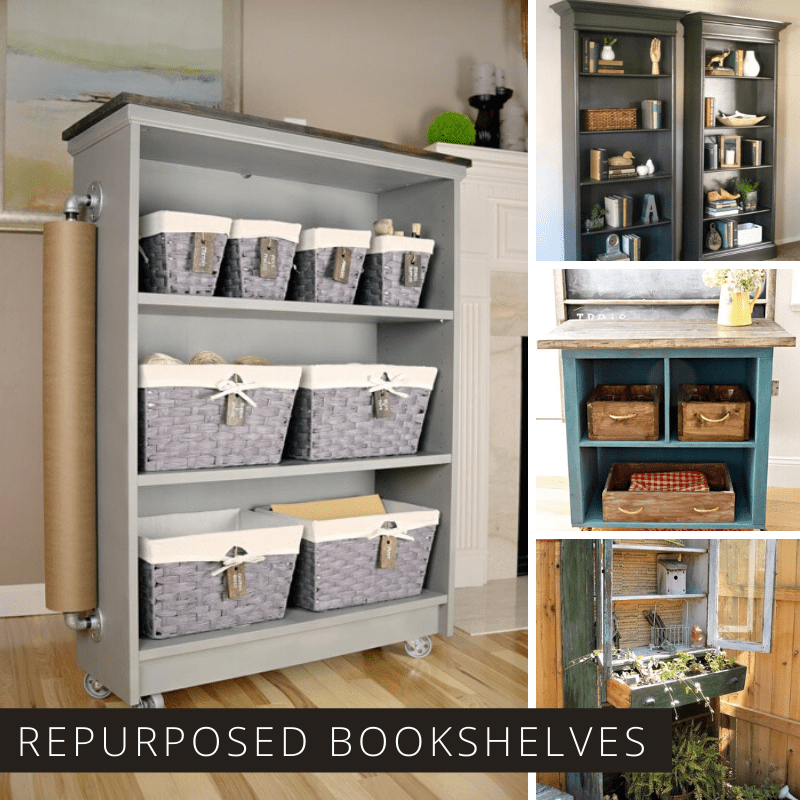 Whether you're looking to flip a flea market find or just want something new for your home without breaking the budget you are going to love these repurposed bookshelf ideas.
Y'all are going crazy over our upcycled flea market finds collection right now and readers have been asking for ideas of ways to repurpose bookshelves and bookcases, so that's exactly what we have for you today.
Whether you want to just give an old and tired bookcase a makeover, or you want some clever storage solutions for your kitchen or mud room we've got you covered with lots of ideas.
We also have ways to add some clever storage into your craft room, and some adorable play space ideas that your kids will go crazy over!
More repurposing ideas you need to see!