This post may contain affiliate links, which means I may receive a commission if you click on a link and purchase something. As an Etsy and Amazon Associate I earn commissions from qualifying purchases.
Whatever the occasion skip the store bought gift wrap and try one of these creative gift wrap ideas all using plain old brown paper!
Gift Wrap Ideas Using Brown Paper
It's time to start wrapping those Christmas gifts so I stopped by the store and picked up some gift wrap.
And then I came home and found all these amazing creative gift wrap ideas on Pinterest… all with a base of plain old brown kraft paper!
And now I'm regretting buying my boring Christmas pudding wrapping paper!
Tie it up with some twine and decorate with a wreath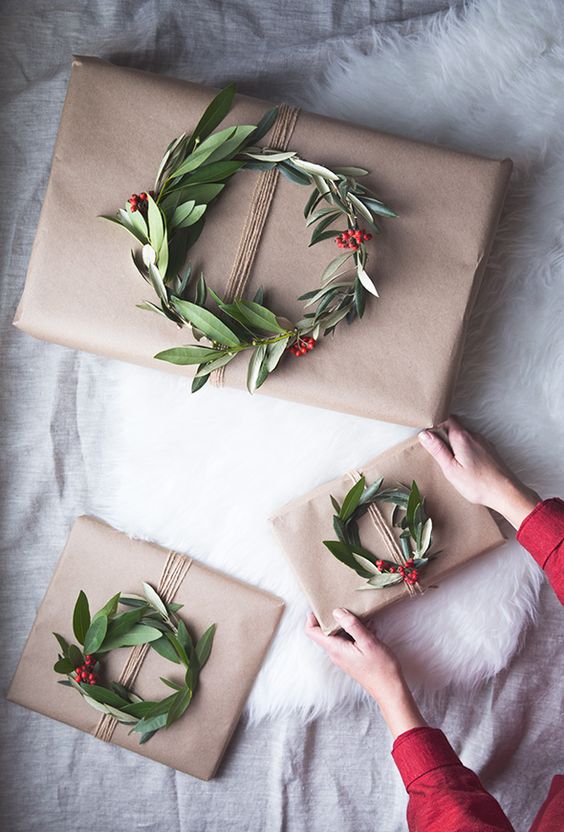 Decorate your twine with some fairy lights
Use candy cane coloured straws to add a star
Doodle your own pine needle pattern all over the paper
Add some cute photo props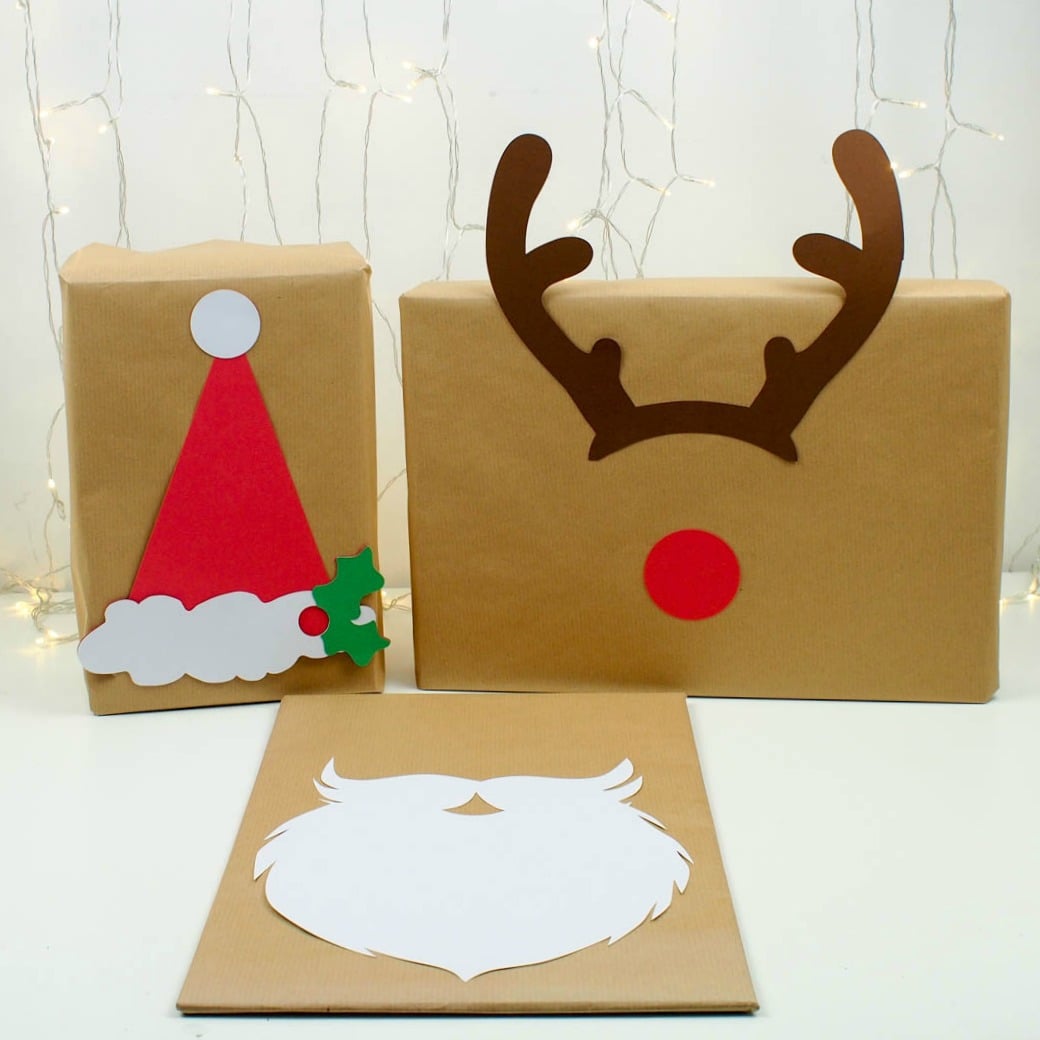 Write messages all over the packages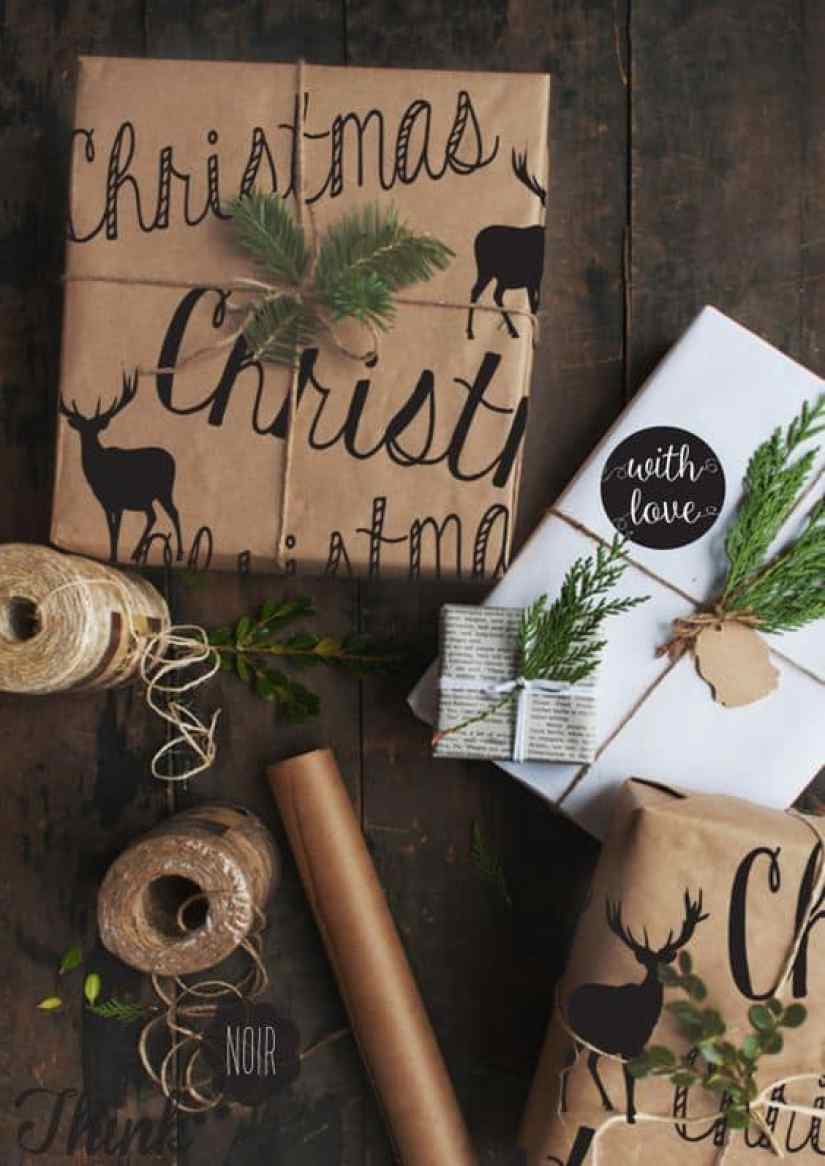 Use some twine to add some stars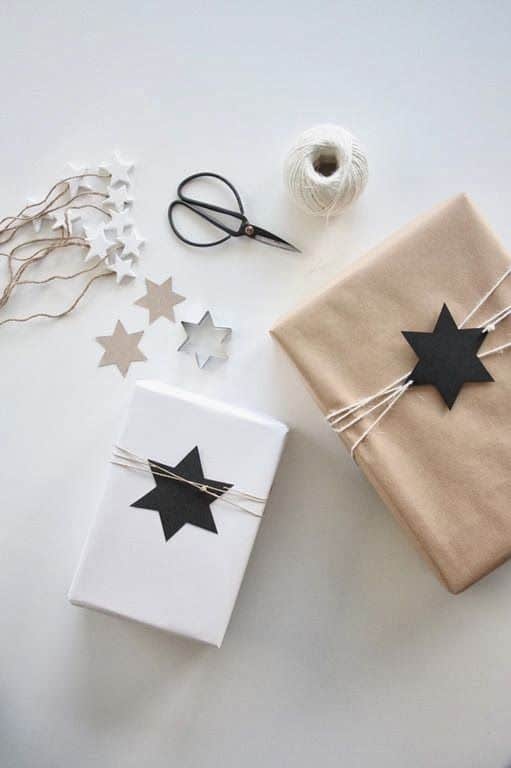 Use pages from an old book to make a trendy typography name tag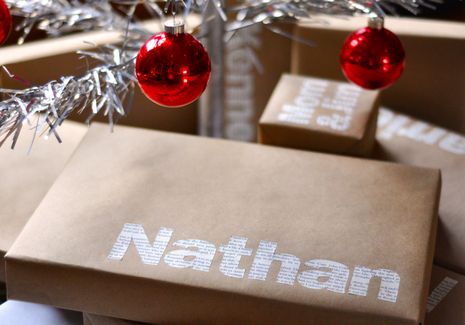 Use last year's Christmas cards as part of your decoration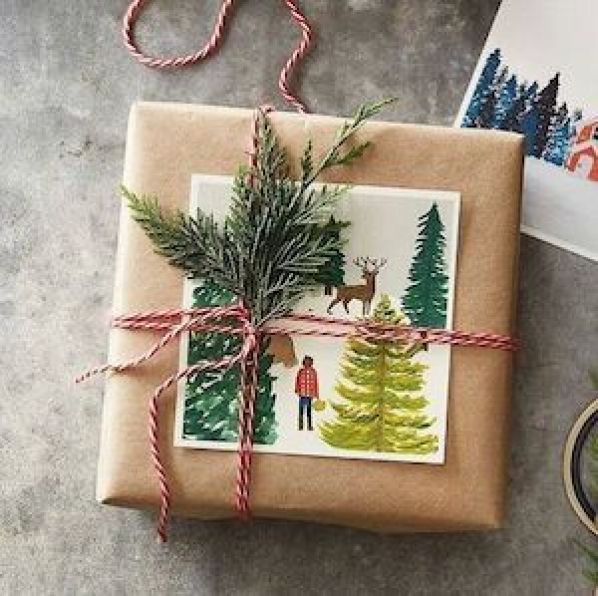 Stamp on a sentiment
For an elegant look use red satin ribbon and some black and white photographs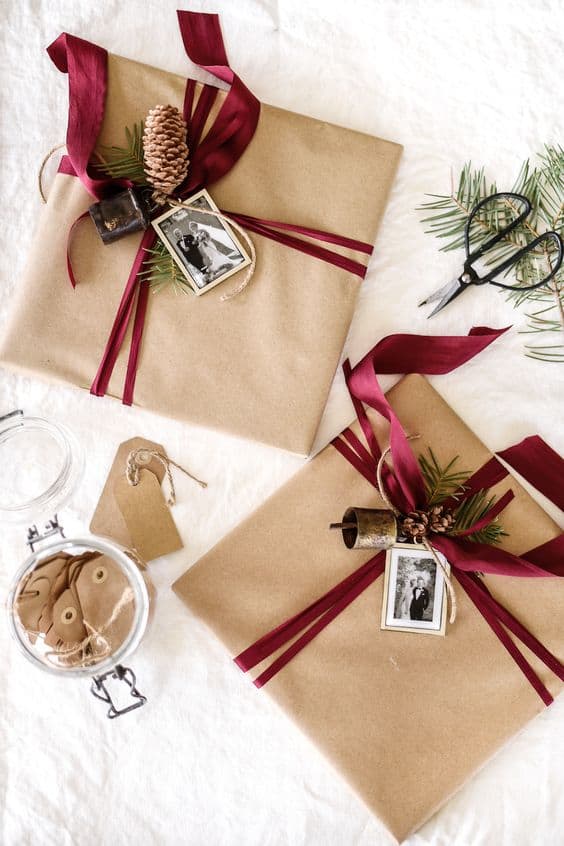 Use some white paint to add texture and pattern
Bake some gingerbread biscuits to use as gift tags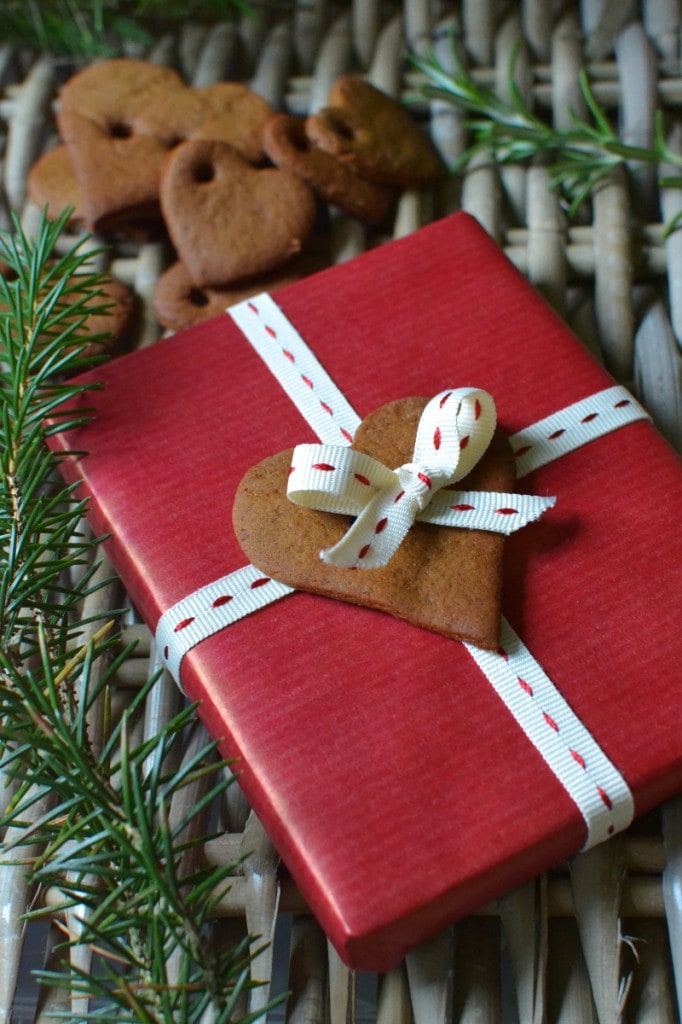 Use sprigs of fir to make tiny Christmas trees
Add some music paper and faux greens for an elegant look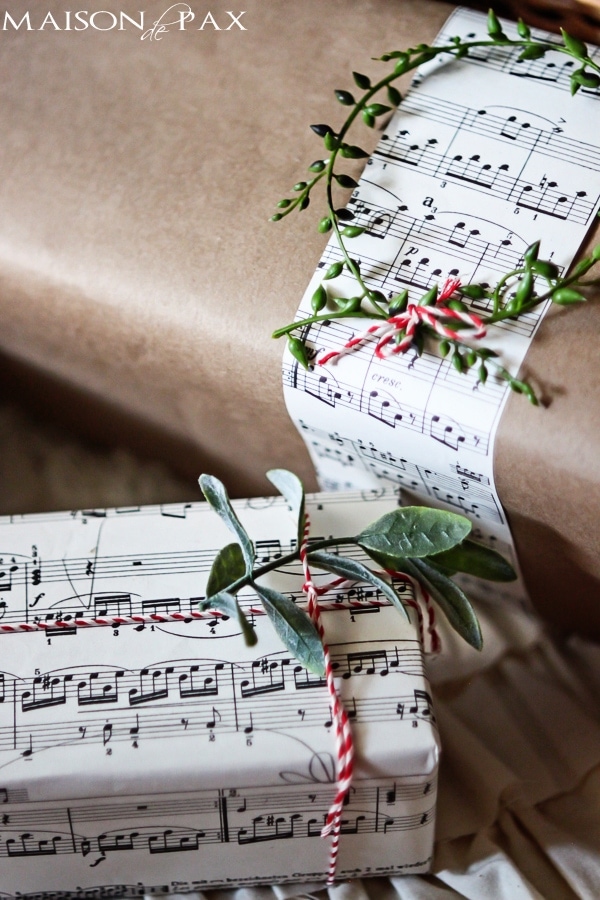 Doodle all over the packages with a white paint pen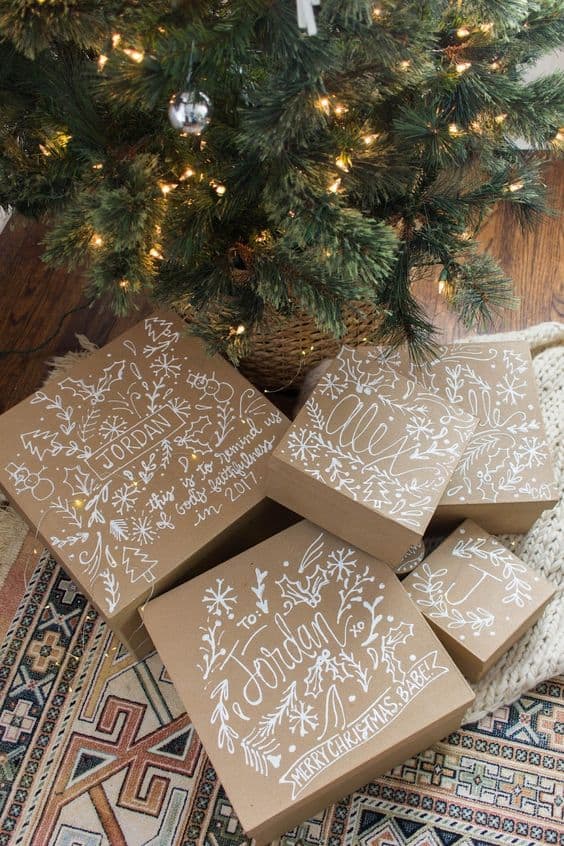 Create a cute Rudolph pattern complete with pompom noses!
Create a rustic farmhouse look with burlap and a boxwood wreath