DISCLOSURE: Some of the links below are affiliate links. This means that, at zero cost to you, I will earn an affiliate commission if you click through the link and finalize a purchase. All opinions are my own, and I only recommend products that will add value for my readers.
Looking for Harry Potter bullet journal inspiration? We've got monthly spreads and mood trackers that are totally MAGIC!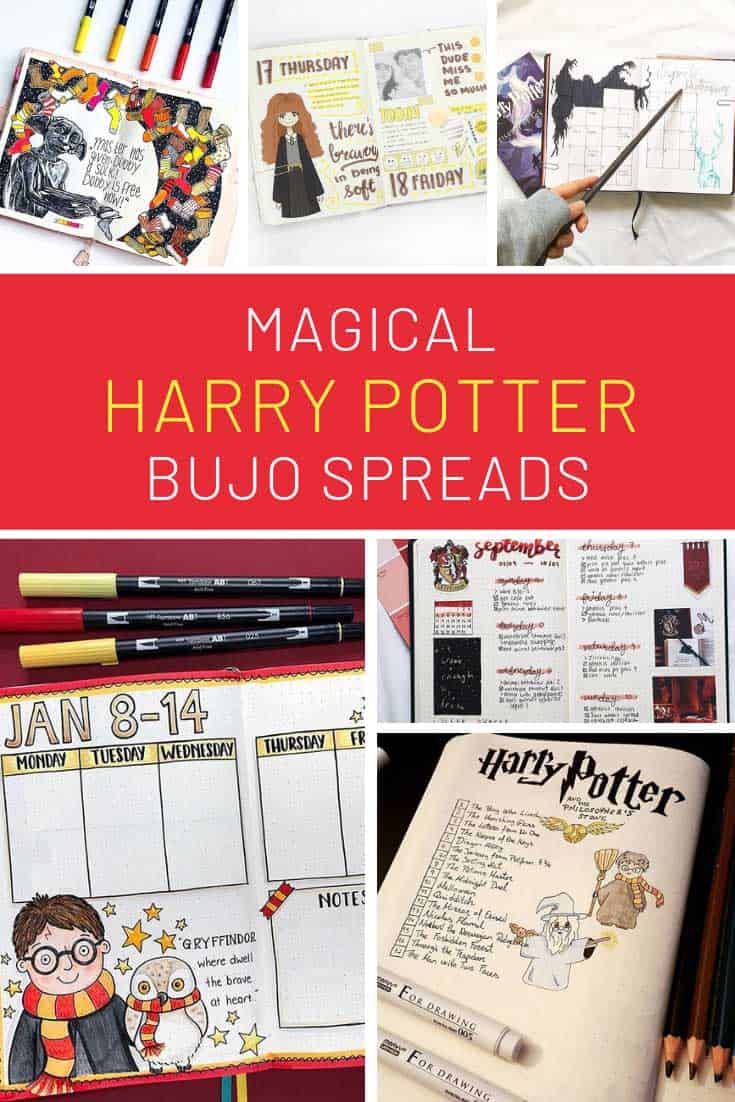 Harry Potter Bullet Journal Inspiration
We're back with some more eye candy and today we're rounding up some Harry Potter bullet journal inspiration to share with you!
I found everything from cover pages and monthly calendars to weekly spreads and mood trackers.
Oh and a chapter reading tracker that I'll totally use when I start reading the Harry Potter books with my kids!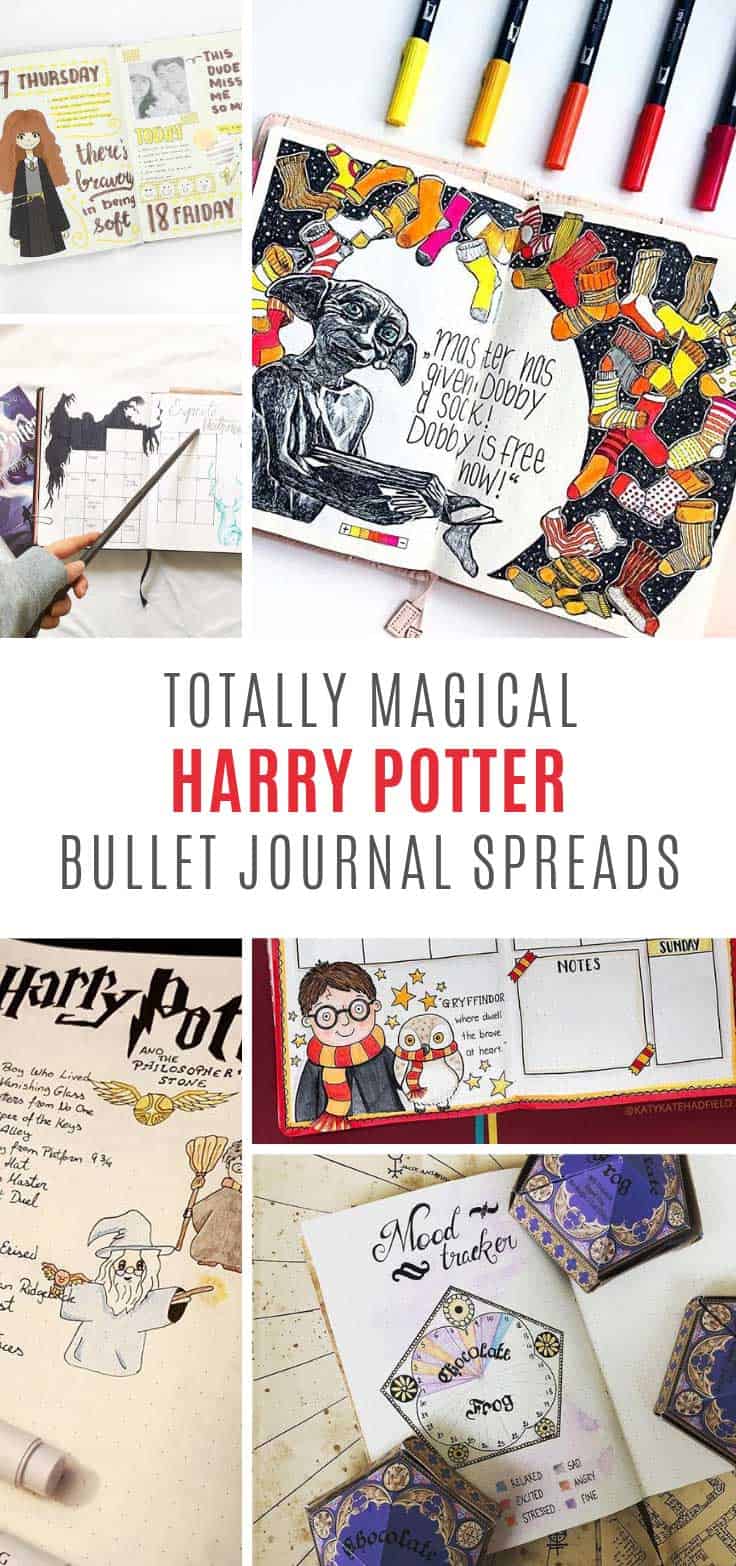 1 | Dobby the House Elf Cover Page
Follow:
@isabelhoops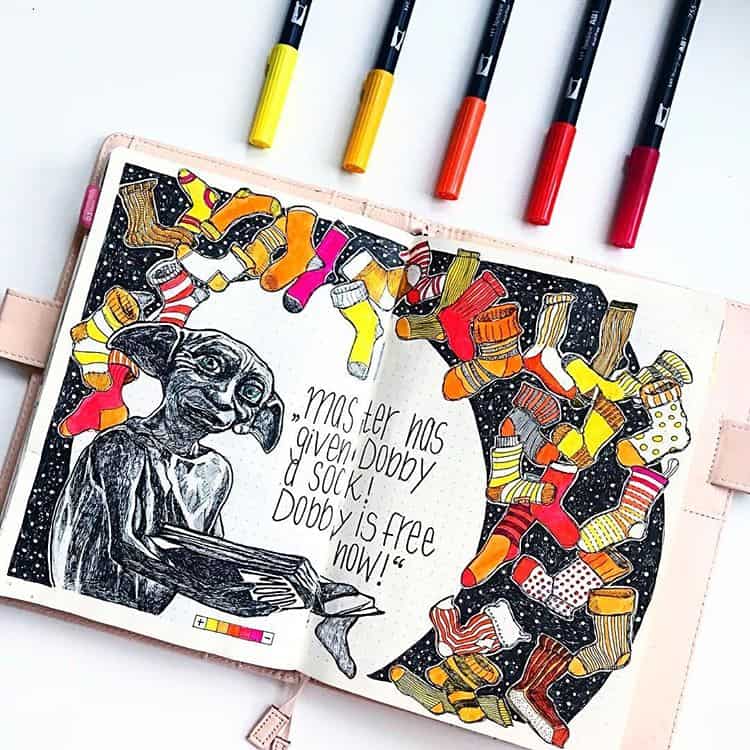 Love this cover page with Dobby and all of his socks!
2 | Dementor Monthly Calendar Spread
Follow:
@_studycat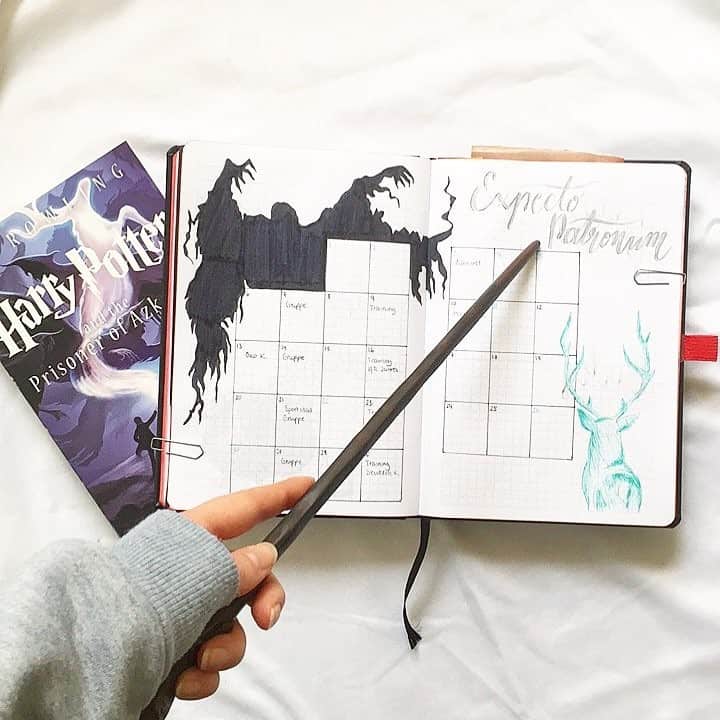 This Dementor monthly calendar spread is kinda creepy! Expecto Patronum!
3 | Sorting Hat Master List
Follow:
@rachelmaybujo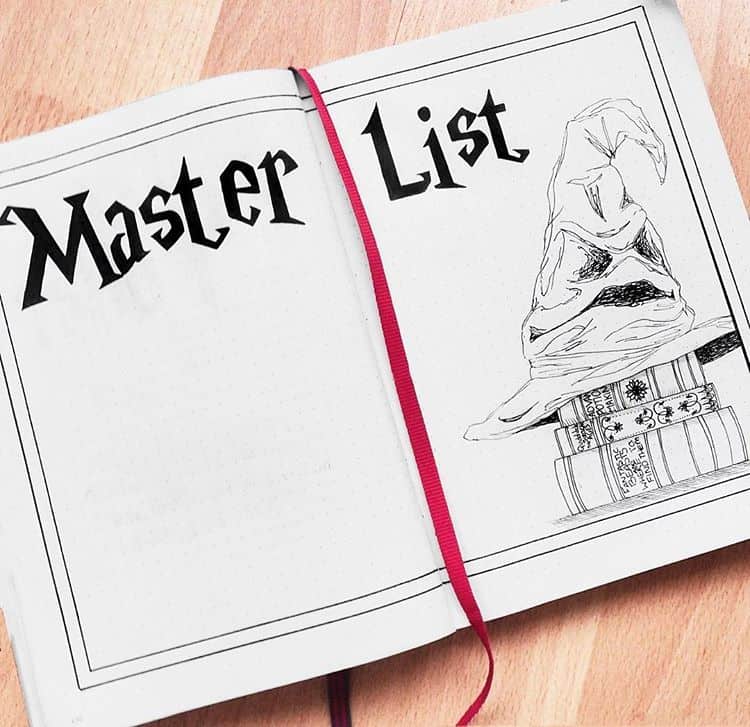 Do you like to keep a Master List of tasks you need to get done this month? If you do this Sorting Hat layout is the perfect addition to your Harry Potter theme bullet journal spreads!
4 | Hermione Daily Log
Follow:
@catsandplanner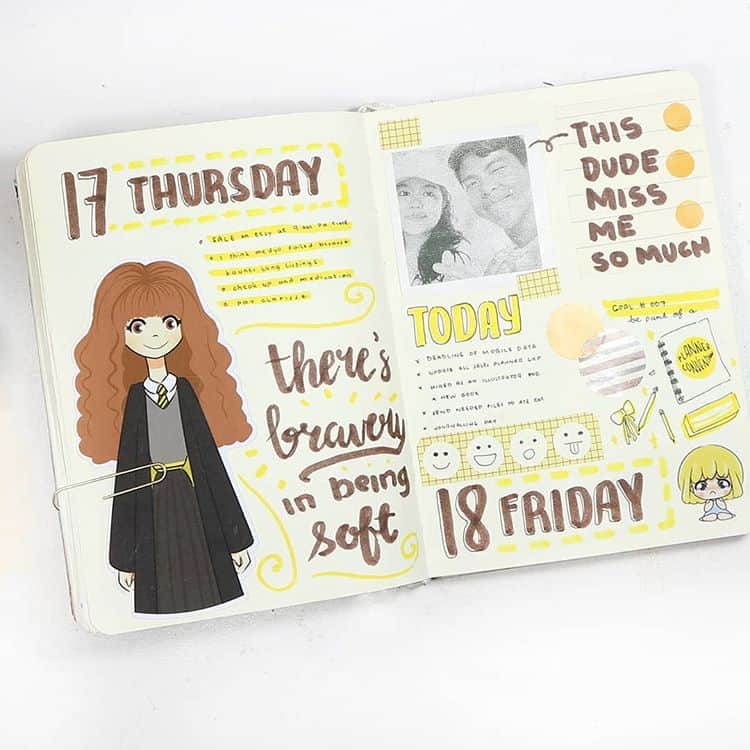 Have you embraced the
daily log
for your tasks and notes? I love this spread with the illustration of Hermione and a quote from the book.
5 & 6 | Harry Potter Themed Weekly Spreads
Follow:
@himestudies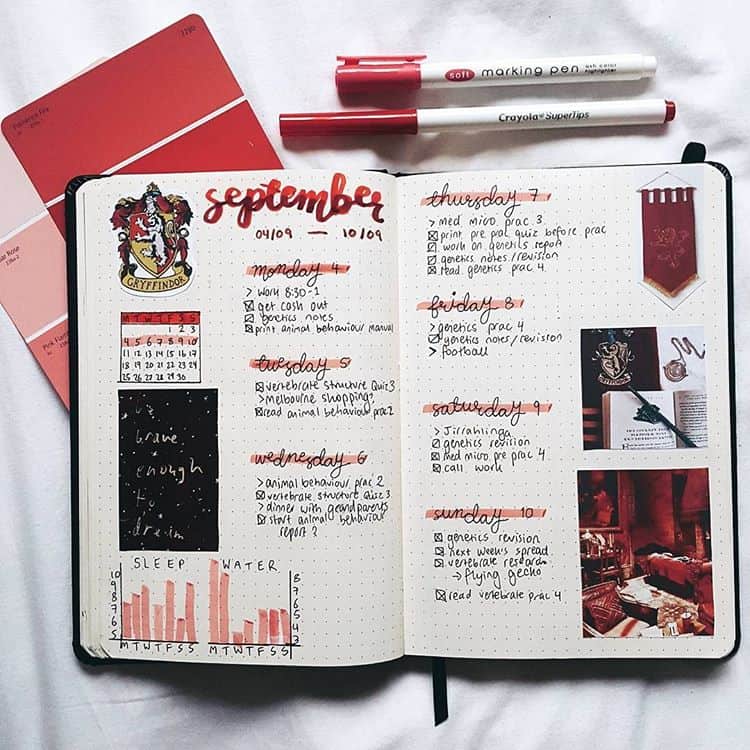 You have a favorite Hogwarts House right? The one you would be in if you were a student? Make sure you put your house coat of arms on your weekly spread next week for a true Harry Potter feel!
&
Follow:
@katykatehadfield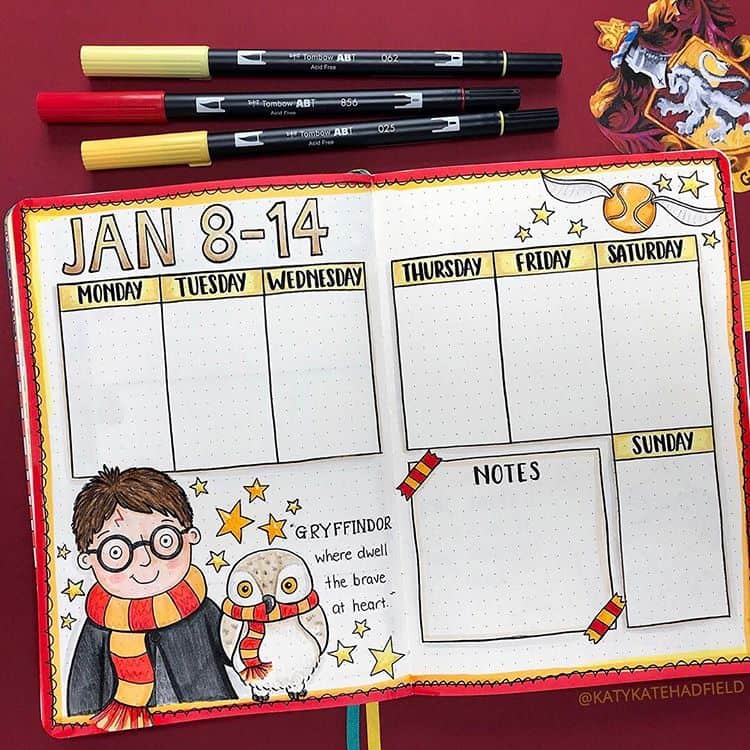 Or how about adding a doodle of the Boy Who Lived with his owl friend, doesn't he look cute in that Gryffindor scarf! If you don't feel confident enough to draw in your journal just yet that's ok you can cheat and
use some stickers like these
!
7 – 9 | Harry Potter Mood Trackers
Follow:
@iletaitunemoldue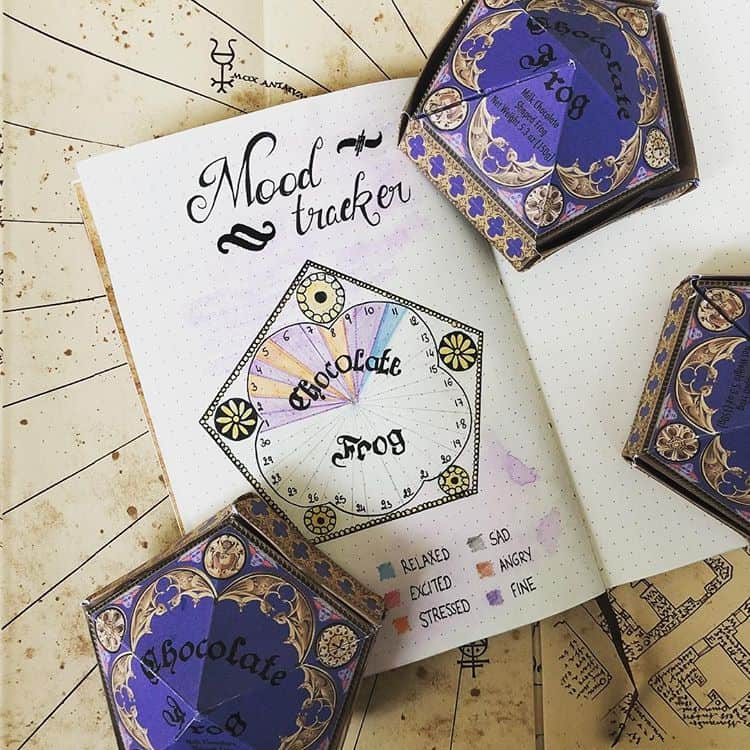 Ooh would you like a chocolate frog? Such a clever idea to use the shape of the box for a HP themed mood tracker, which you can color in as the month goes by.
&
Follow:
@my_limit_is_me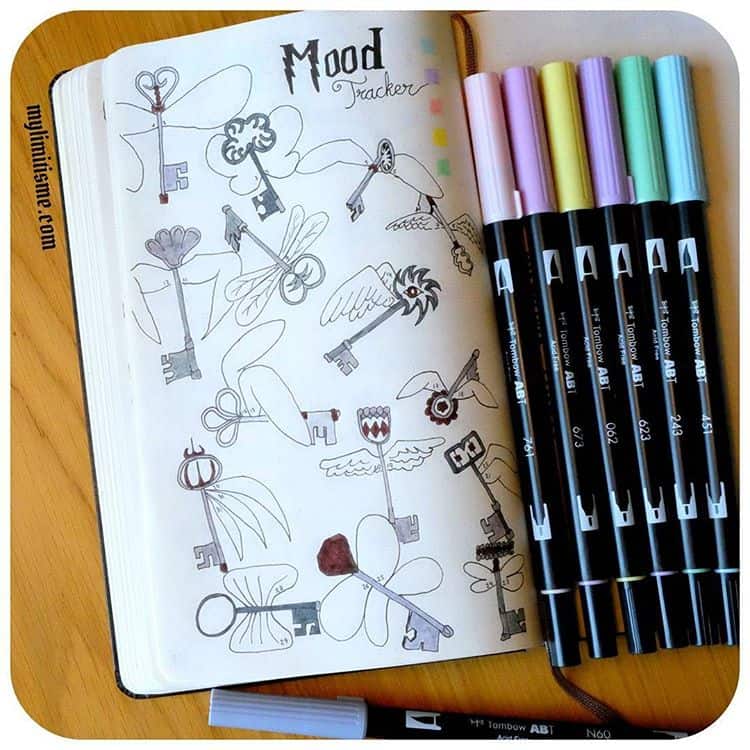 Or how about doodling some flying keys to use to track your emotions?
&
Follow:
@rachelmaybujo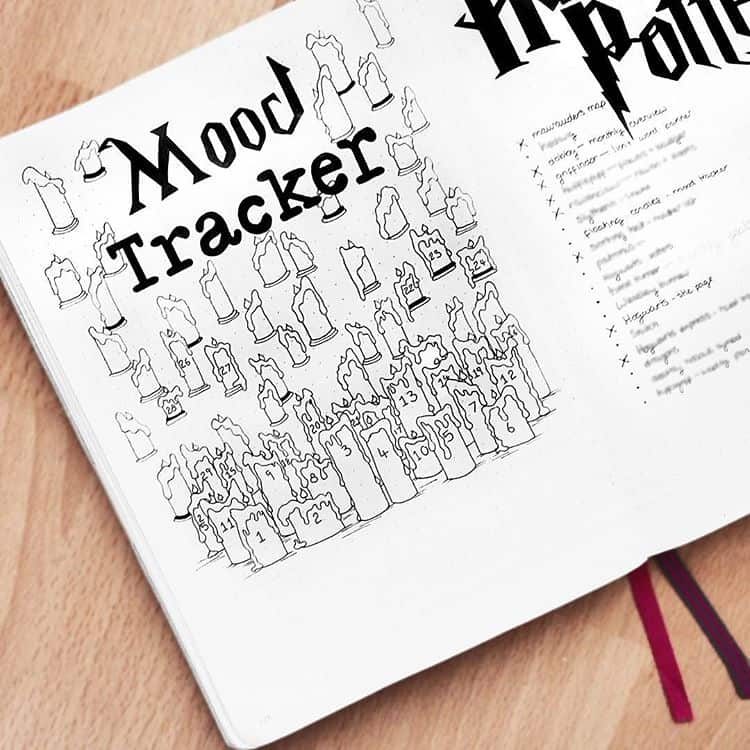 Or how about these spooky floating candles?
10 | Harry Potter Reading Log
Follow:
@my_limit_is_me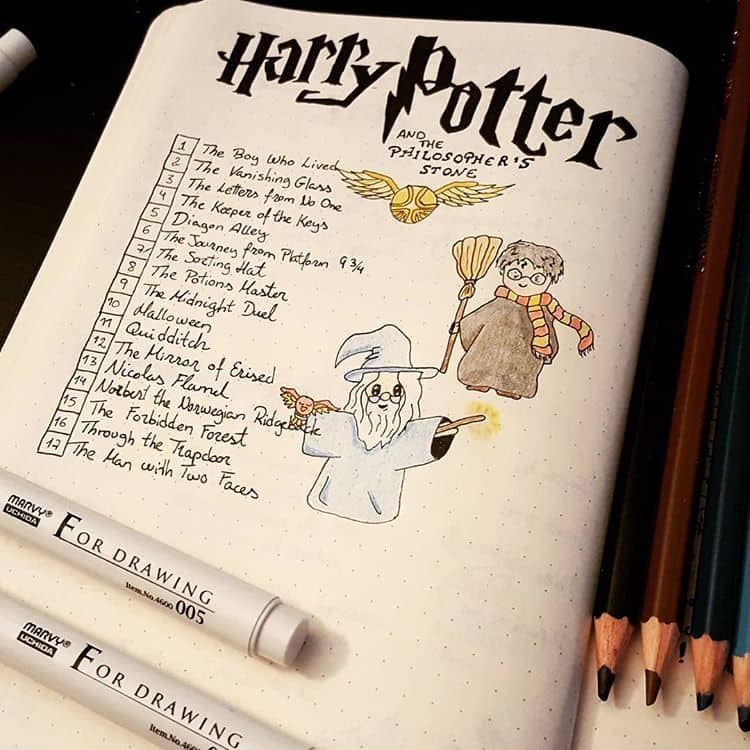 I've shared book tracker spreads before but for tracking your reading over the month or even the life of your journal. This is the first time I've come across a spread for tracking the chapters of just one book, and I really love the idea!
More Bullet Journal Inspiration Here