These easy Mexican recipes cook up in no time in your Instant Pot and are perfect for enjoying on Cinco de Mayo (or any day actually!)
This post may contain affiliate links, which means I may receive a commission if you click on a link and purchase something.
Cinco de Mayo Instant Pot Recipes
This year Cinco de Mayo falls on a Sunday so you'll have plenty of time to enjoy your Mexican feast.
To make your life super easy this year we've rounded up 12 delicious Mexican dishes you can make in your Instant Pot!
Oh yes they are so quick and easy that as well as serving them up to your guests on May 5 you'll be adding them to your family meal planning rotation for sure!
Whether you're looking for a deliciously easy Mexican side dish, tasty pork carnitas or a mole that will turn you plain old shredded chicken into something amazingly flavorful you are sure to find something in this list.
Instant Pot Cinco de Mayo Recipes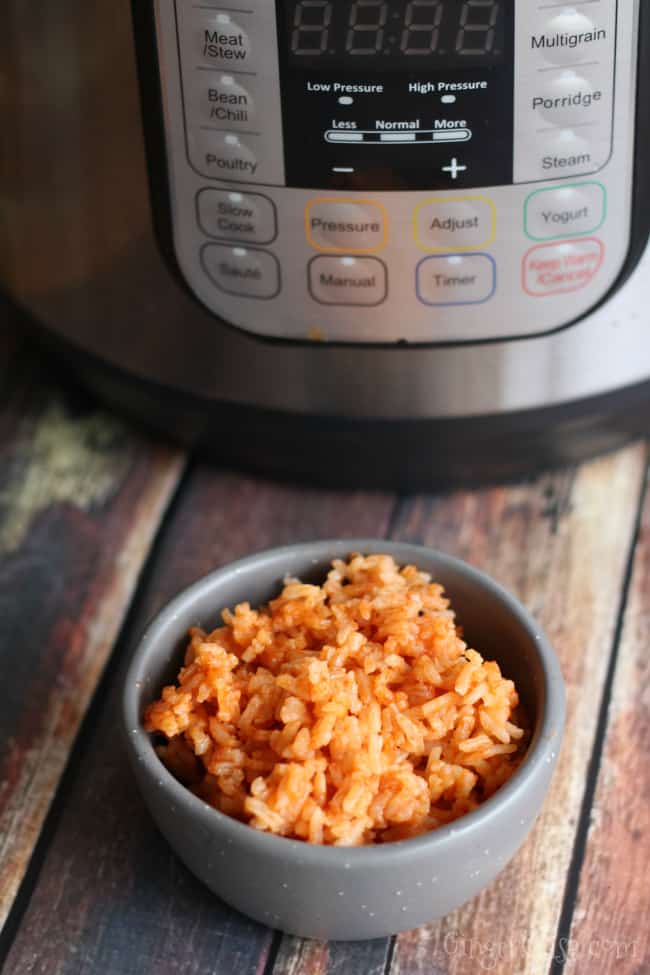 Fifteen Minute Instant Pot Mexican Rice - The Perfect Side Dish!
Photo Credit: gingercasa.com
Cinco de Mayo wouldn't be complete without a side of Mexican Rice. And rice can be tricky to cook in your Instant Pot so Gena has the tips you need to make sure it turns out just right!
Continue Reading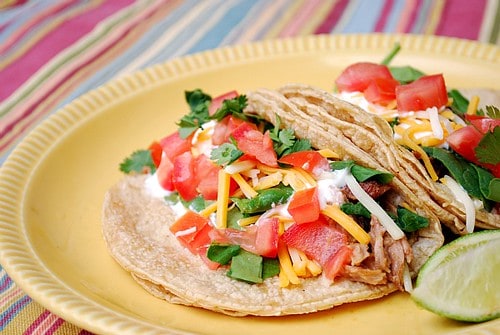 Instant Pot: Chipotle Lime Carnitas
Photo Credit: www.whatscookinchicago.com
These Chiopotle Lime Carnitas are the perfect choice if you're craving pork over beef or chicken. Let your Instant Pot do the hard work gently filling the pork with the flavors of tangy fresh lime and smoky chipotle peppers.
Continue Reading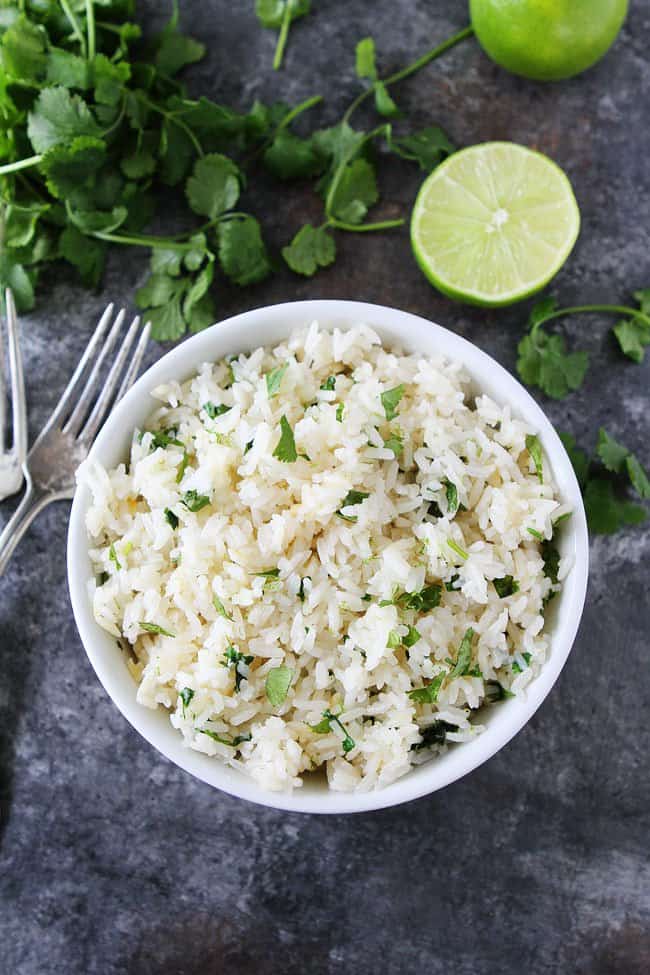 Instant Pot Cilantro Lime Rice
Photo Credit: www.twopeasandtheirpod.com
If you love Chipotle's rice you're going to definitely want to include this copycat dish on your Cinco de Mayo menu this year! It's ready in around 22 minutes and packed full of flavor!
Continue Reading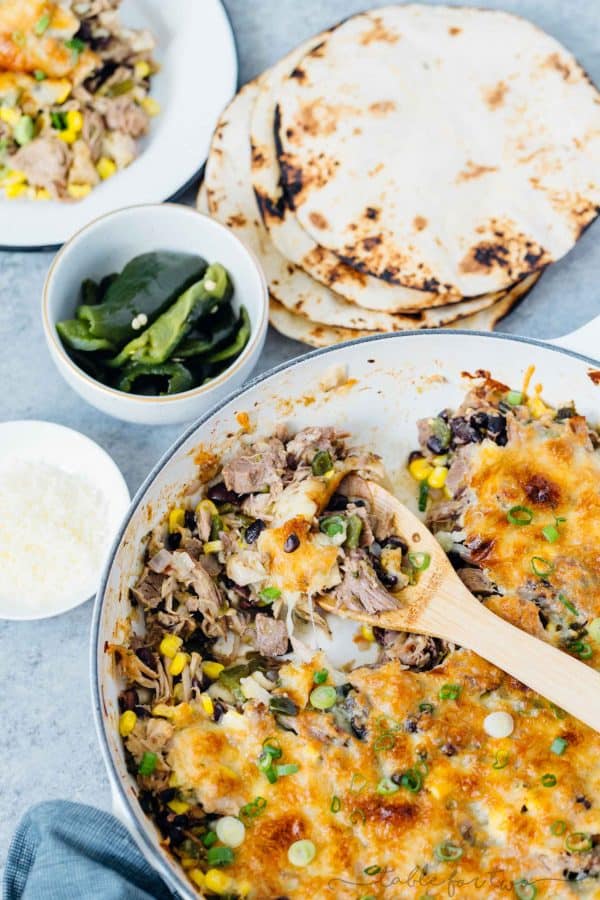 Instant Pot Pork Poblano Skillet Enchiladas
Photo Credit: www.tablefortwoblog.com
If you're having friends over on May 5 and you want to make a really good impressions you have to serve up these Pork Poblano Skillet enchiladas. They look super fancy and your guests will think you slaved away in the kitchen for hours, when really your trusty Instant Pot does all the hard work!
Continue Reading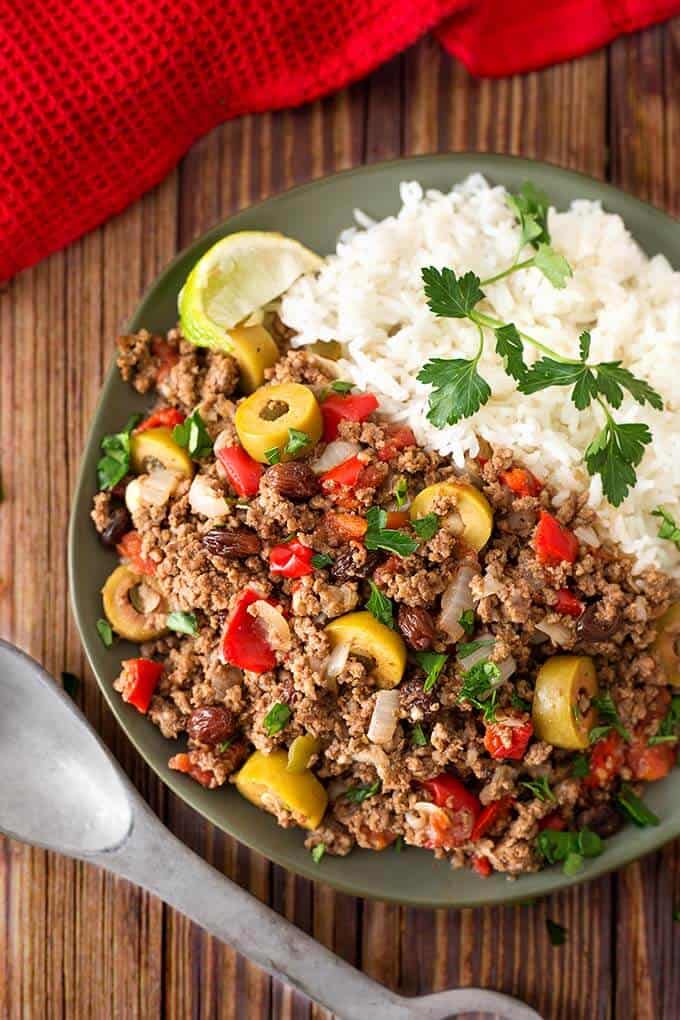 Instant Pot Picadillo
Photo Credit: www.simplyhappyfoodie.com
If you've stocked up on ground beef and looking for a suitable Mexican recipe you can't go wrong with this delicious Instant Pot Picadillo. If you're never come across this dish before it's like a hash and can be served with rice or as a filling for your tacos.
Continue Reading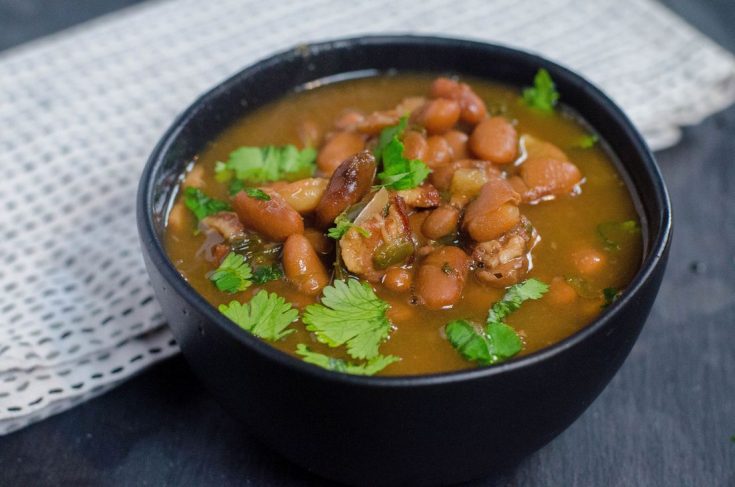 Instant Pot Charro Beans
Photo Credit: mooshujenne.com
Whether you call them Charro beans or Cowboy beans this tasty side dish will be perfect for your gamily gathering!
Continue Reading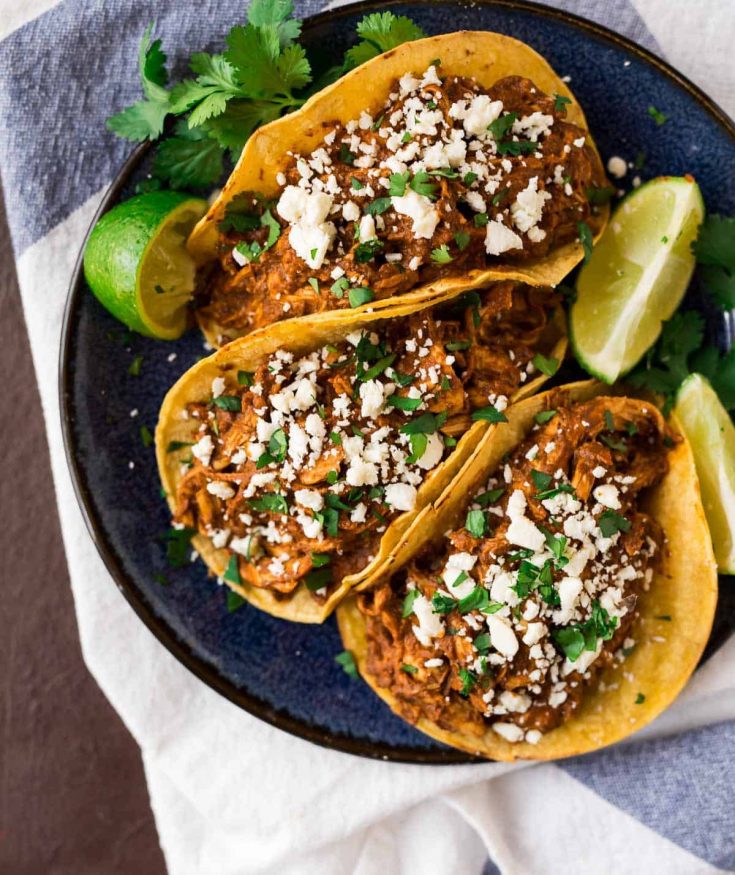 Instant Pot Chicken Mole
Photo Credit: www.wellplated.com
You can't have a Cinco de Mayo celebration without serving up a tasty chicken mole! This dish takes plain old shredded chicken and turns it into something amazingly flavorful. Your family will want this on your meal rotation all year round!
Continue Reading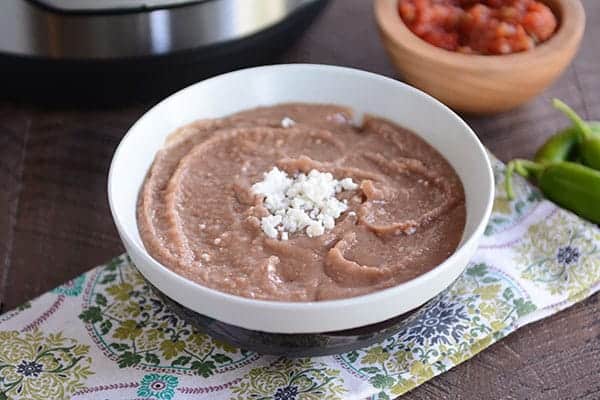 Pressure Cooker Refried Beans
Photo Credit: www.melskitchencafe.com
Homemade refried beans have never been easier to make now you can make them in your pressure cooker. Seriously, dry pinto beans cook to perfection in under 35 minutes and you don't even need to pre-soak them!
Continue Reading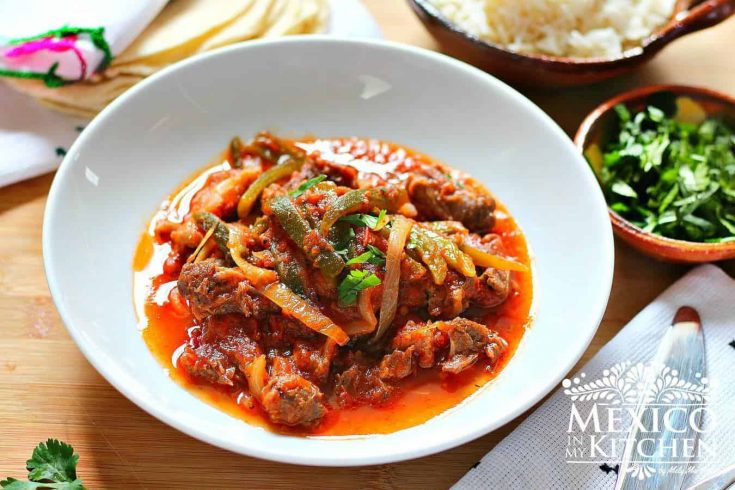 Oxtail Beef Stew with Poblano Peppers
Photo Credit: www.mexicoinmykitchen.com
Did you know that in Mexico they say that the tastiest cuts of beef are those closest to the bone? Which is a great reason to try this delicious tomato-based oxtail soup.
Continue Reading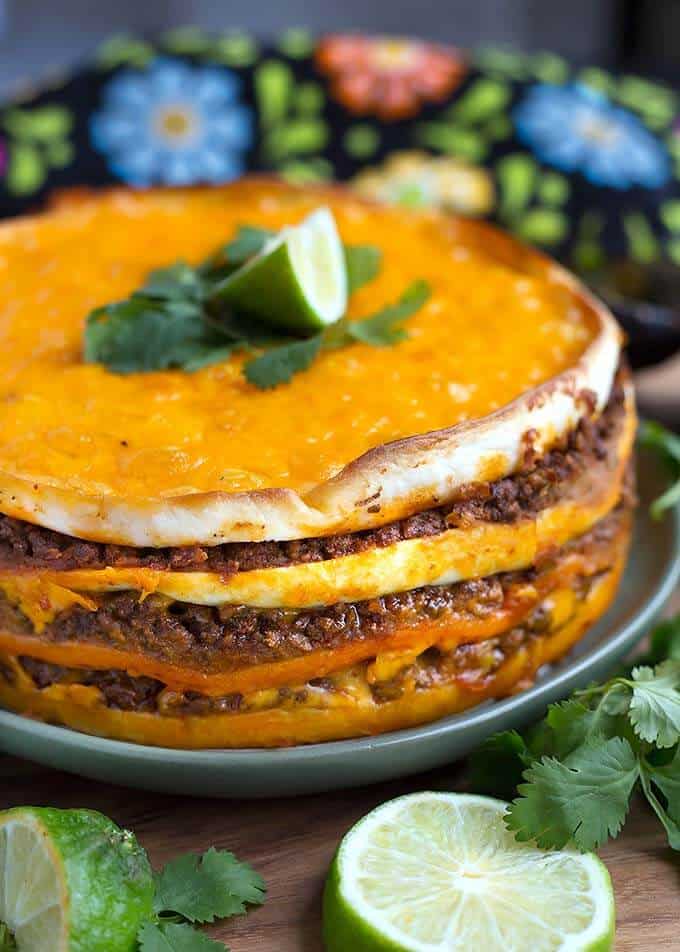 Instant Pot Taco Pie
Photo Credit: www.simplyhappyfoodie.com
Oh my goodness would you look at the layers in that pie? It looks just like a cake! Four layers of yummy Instant Pot Taco Pie, the kids will love this for sure!
Continue Reading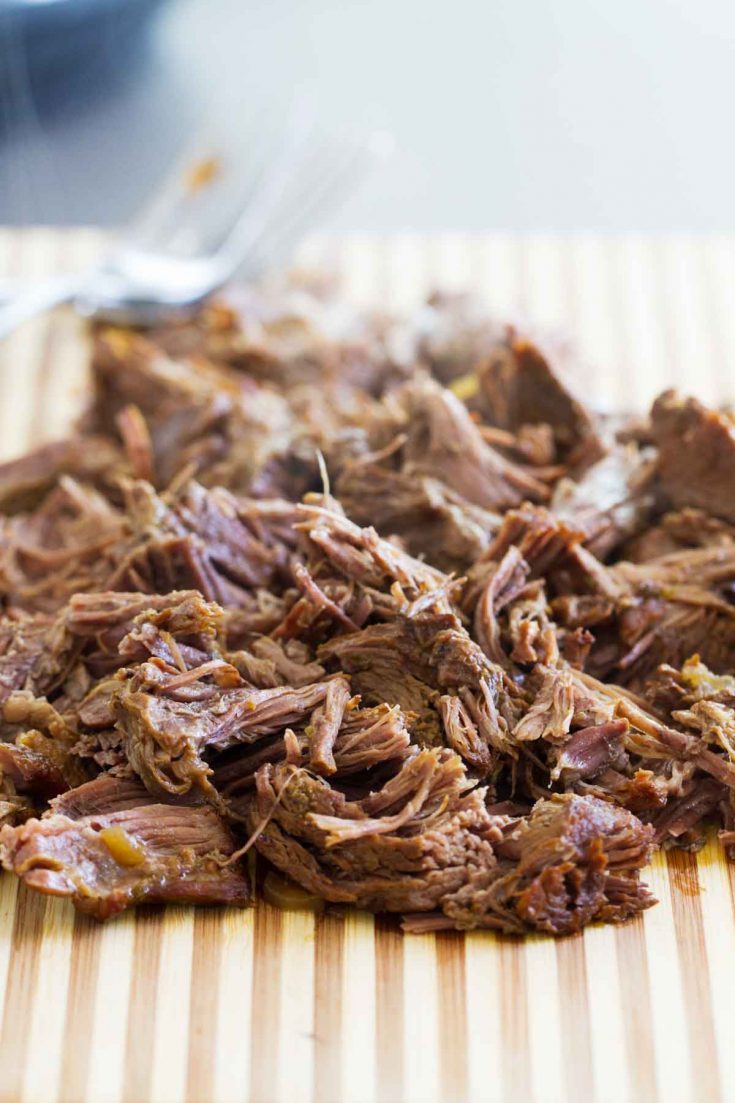 How to Make Barbacoa Beef in an Instant Pot
Photo Credit: www.tasteandtellblog.com
Barbacoa is beef that has been slow cooked until its super tender, but if you haven't got the time for that you'll be pleased to know you can make it in your electric pressure cooker instead and it still tastes great! Deborah will show you just how to do it right.
Continue Reading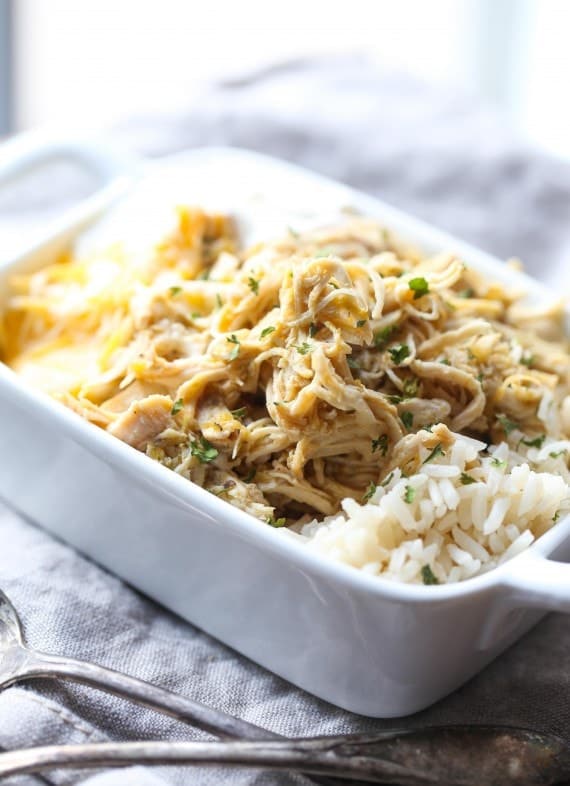 Instant Pot Salsa Verde Chicken | Easy Chicken Dinner Recipe
Photo Credit: cookiesandcups.com
Once you've served this up on Cinco de Mayo it's sure to become a fast family favorite. Which is great because it's fast to cook too! It's an easy chicken breast recipe the whole family will love.
Continue Reading
More Dinner Ideas Here