This post may contain affiliate links, which means I may receive a commission if you click on a link and purchase something. As an Etsy and Amazon Associate I earn commissions from qualifying purchases.
From pumpkin pancakes to bread, donuts to Starbucks-style pumpkin scones. These easy pumpkin dessert recipes will go down a treat!
Easy Pumpkin Dessert Recipes for Kids
Are you ready for pumpkin season? Pumpkins are great for decorating, but they're also delicious for baking with! I've been hanging out on Pinterest again searching out the some easy pumpkin dessert recipes that the whole family will enjoy eating.
I found everything from pumpkin cinnamon sugar donuts and paleo pumpkin muffins to a Starbucks copycat pumpkin scone!
Related Posts:
Pumpkin Cinnamon Sugar Donuts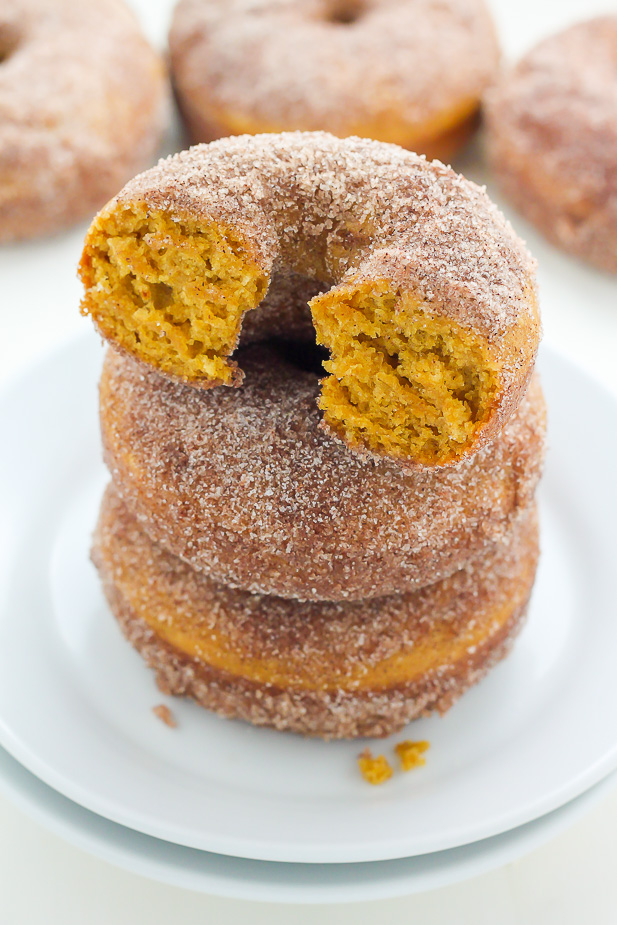 Oh my these pumpkin donuts are sprinkled with cinnamon sugar and smell absolutely heavenly. But the best bit is that they're ready in 20 minutes! (via Baker by Nature)
Pumpkin Bundt Cake with Cinnamon Cream Cheese Glaze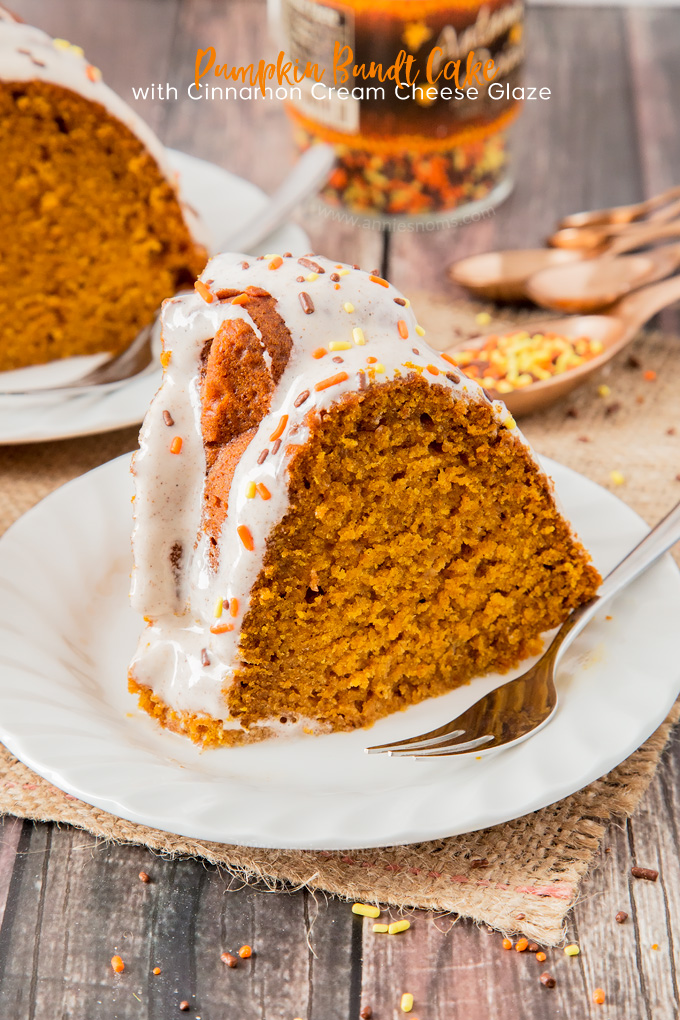 I have to confess that I've never made a bundt cake before, but this pumpkin cake looks like a great place to start. That cinnamon cream cheese glaze is going to taste amazing! (via Annie's Noms)
Mini Pumpkin Bread Loaves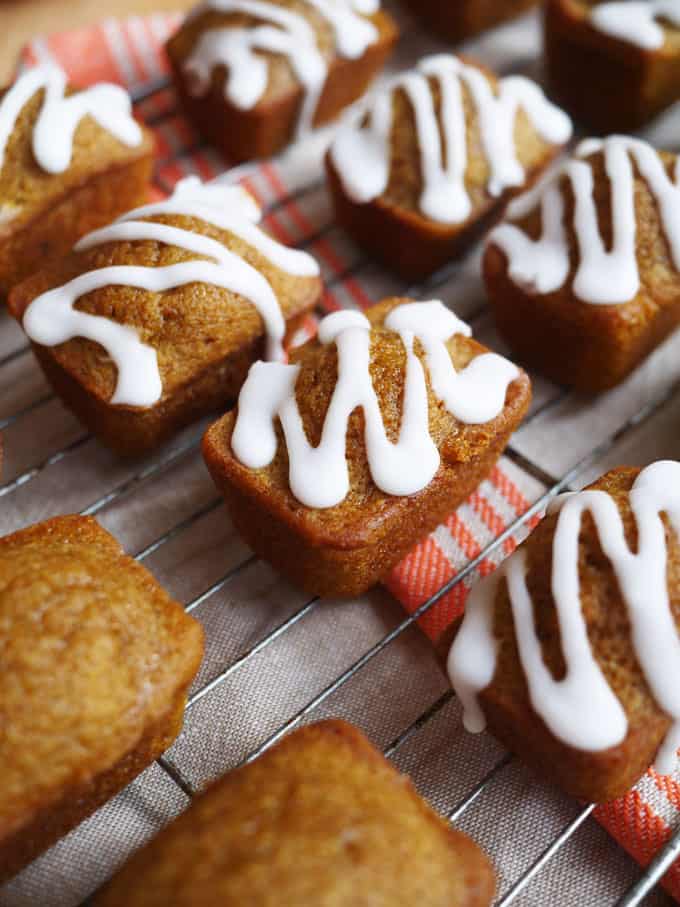 Oh this would be a wonderful pumpkin recipe to bake with the kiddos because the individual loaves are child sized! (via Taming Twins)
Pumpkin Cheesecake Bars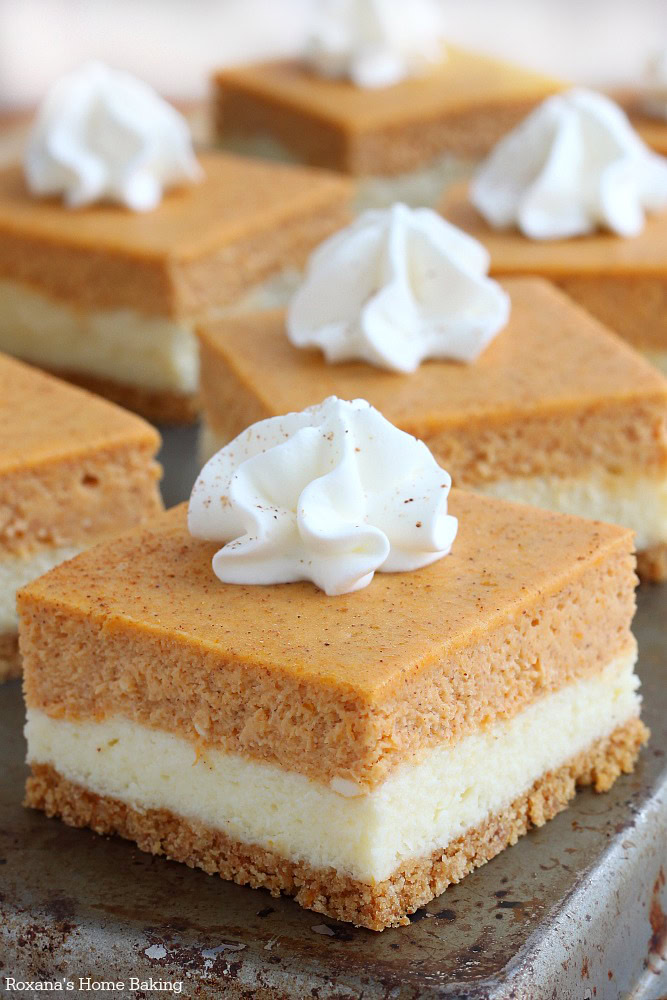 Would you just look at the layers in these cheesecake bars! My mouth is watering just thinking about eating these. (via Roxana's Home Baking)
Pumpkin Spice Cookies with Cinnamon Cream Cheese Frosting

Here's another pumpkin and cream cheese frosting combo, in the form of a cookie. Old family recipes are the best especially when they mean a cookie tastes just like pumpkin pie! (via Two Sisters Crafting)
Pumpkin Pie Truffles

If you're visiting someone over Thanksgiving these pumpkin pie truffles would make a really thoughtful hostess gift don't you think? (via The Real Food Dietitians)
Paleo Pumpkin Muffins with a Chocolate Swirl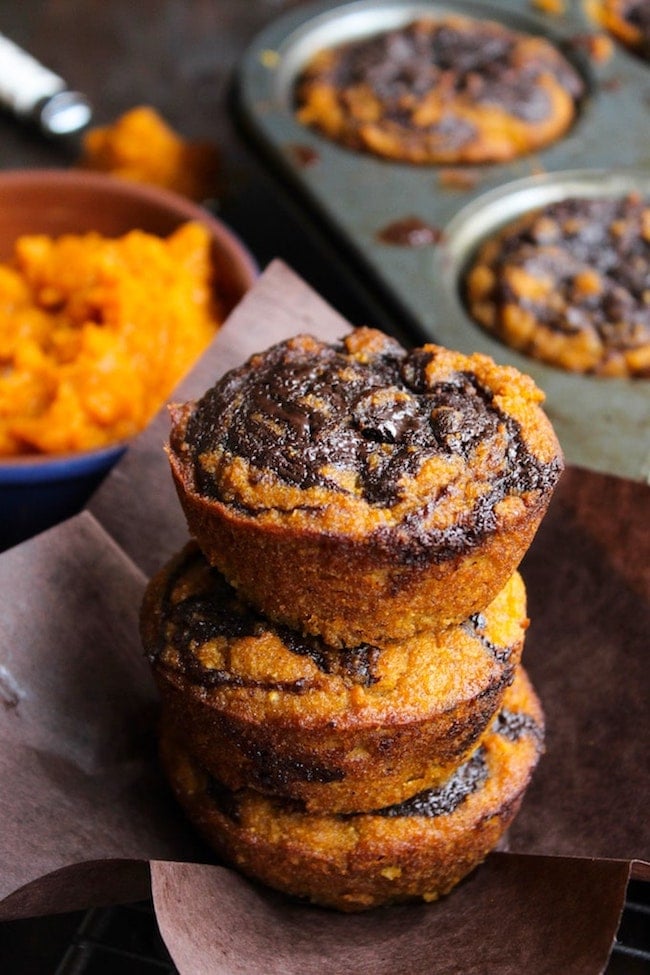 If you've been thinking about starting a Paleo diet but have been worried you might miss out on dessert take a look at this recipe and think again! (via A Saucy Kitchen )
Vegan Pumpkin Cookies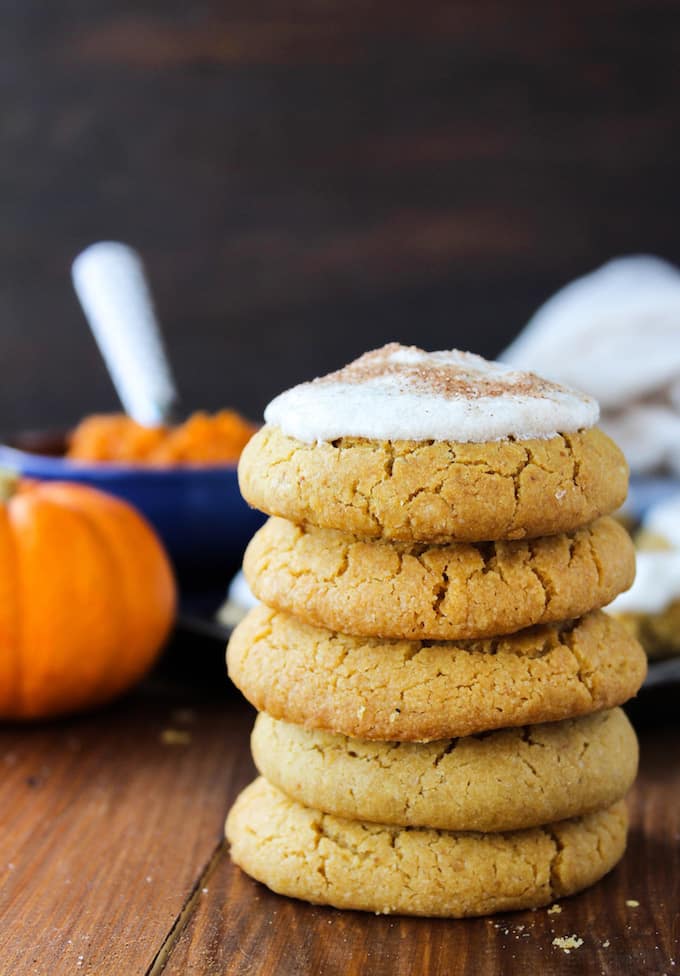 If you really want to make pumpkin cookies but need them to be gluten and dairy free then check out this recipe that is still totally delicious! (via A Saucy Kitchen )
Pumpkin Snickerdoodle Cookies

If your family loves snickerdoodles then this is the easy pumpkin recipe you need to try this Fall! (via No 2 Pencil)
Pumpkin Pecan Cobbler

If you want your pumpkin dessert served warm and dripping with vanilla ice cream you need to have a go at making this cobbler! (via Lauren's Latest)
Soft Pumpkin Ginger Biscuits

Ginger biscuits are my absolute favourite all year round, so I can't wait to try them with a pumpkin twist! (via The Veg Life!)
Pumpkin Lush Bars

No bake recipes are always good to have on your list when you just don't have time to heat up the oven! These pumpkin lush bars look like layers of yumminess! (via Cincy Shopper)
Pumpkin Cinnamon Cupcakes

If you were looking for a pumpkin dessert recipe you could make for a Halloween party check out these cupcakes! (via Mom Endeavors)
CopyCat Starbucks Pumpkin Scones

And if you dream about Fall because it means you can head to Starbucks for a pumpkin scone why not have a go at making some at home! (via Cincy Shopper)
Related Posts:

Pin these ideas!
Hit the button to save these ideas for later.
Don't forget to
follow us on Pinterest
for more great stuff!