It doesn't get any cuter than these loveable llama crochet patterns! From stuffies to blankets check out all of the wonderful ideas now!
This post may contain affiliate links, which means I may receive a commission if you click on a link and purchase something. As an Etsy and Amazon Associate I earn commissions from qualifying purchases.
Llama Crochet Patterns
If you are embracing the llama craze you are going to LOVE today's collection! When I saw these llama crochet patterns I knew I had to share them with you, because it seems everyone is CRAZY about these fluffy animals!
I found everything from stuffies and amigurumis to an amazing hooded blanket, a wonderful applique design and even a little llama pot you can use to hold your crochet hooks!
1 | Llama Cuddler Crochet Pattern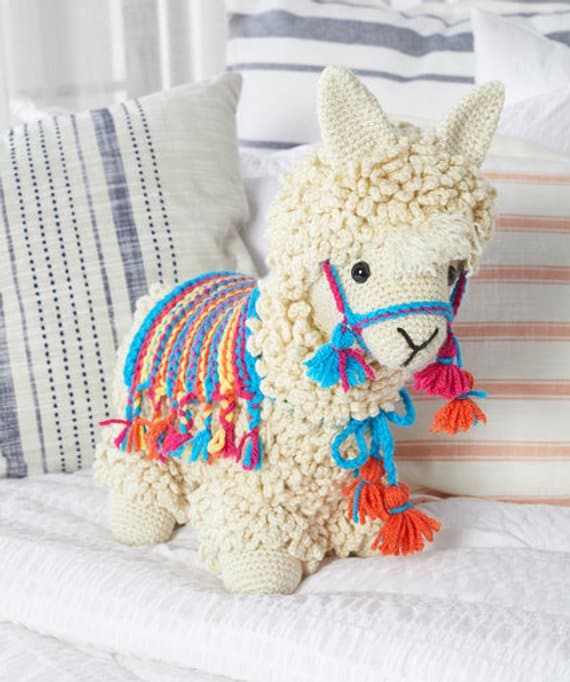 How FABULOUS is
this cuddly llama
? I love his wooly appearance and the brightly coloured blanket and headgear with those fabulous tassels! I think he's the perfect addition to any sofa! He'd make a pretty cute doorstop too!
2 | Llama Baby Mobile Crochet Pattern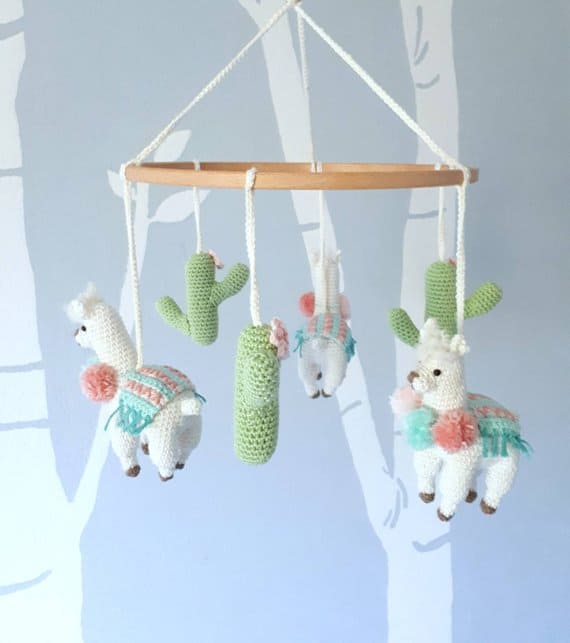 Y'all can't get enough of my
baby shower crochet patterns
so I knew I had to share this one with you.
This llama baby mobile
is super sweet with the little llamas and cactus plants. It's the perfect gender neutral baby gift!
3 | Llama Ragdoll and Lovey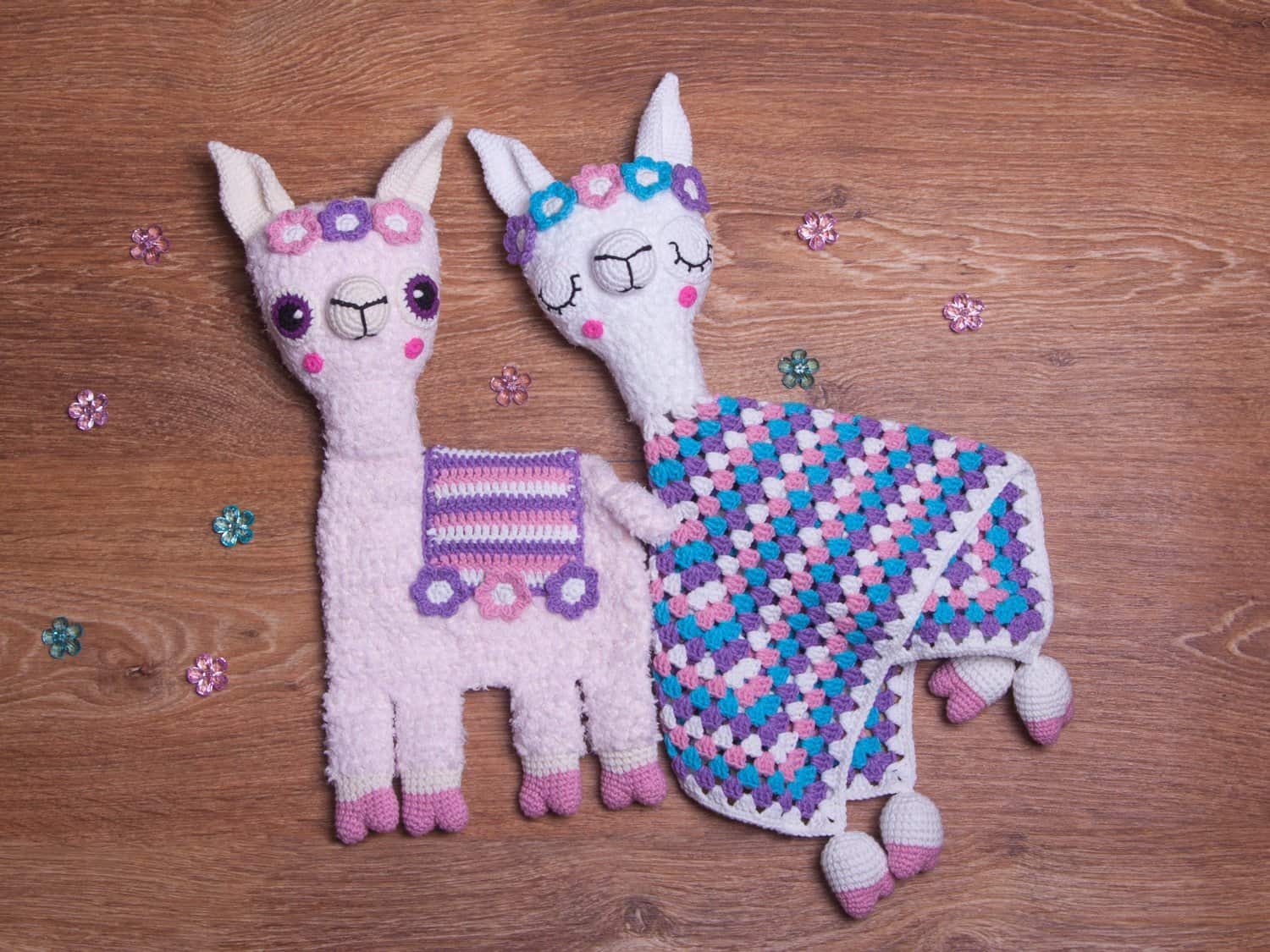 Everyone is going crazy over my collection of
crochet lovey patterns
so I just had to share
this pattern set with you
! As well as a llama lovey security blanket you can also make a cute little ragdoll that is sure to be a firm favorite with any child!
4 | Llama Hooded Crochet Blanket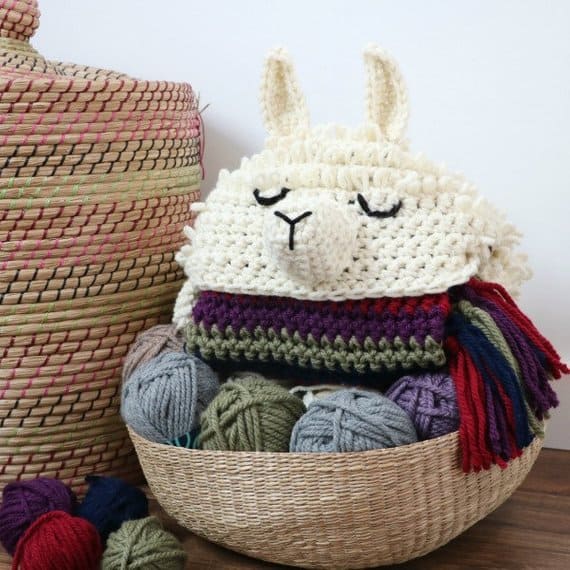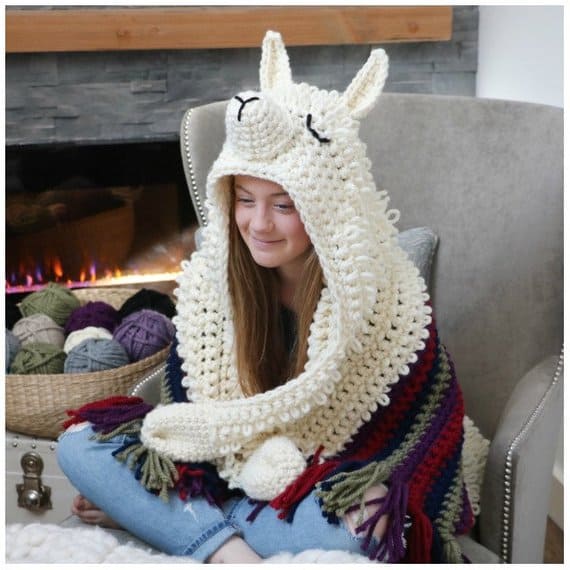 When I first saw
this pattern
I thought it was some sort of clever yarn storage basket, but it's actually a hooded blanket that folds up into a pillow! It comes in child and adult size and is the perfect way to stay cozy on a Sunday afternoon!
5 | Amigurumi Llama Hook Holder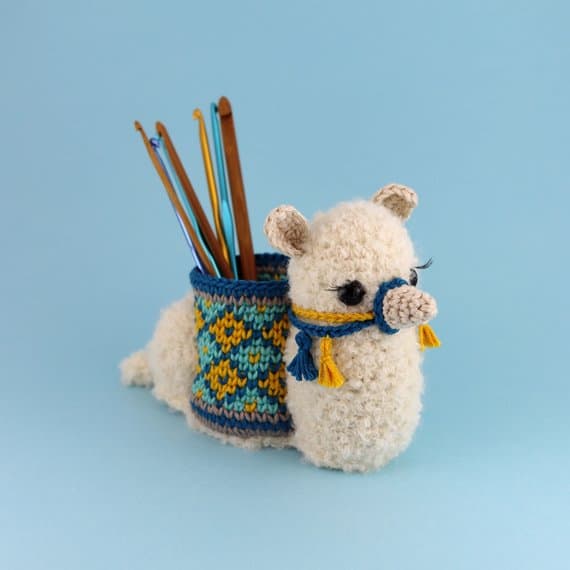 This amigurumi llama hook holder
is so clever with the little basket to keep your crochet hooks in. It would also make a really unique gift for your child's teacher to store her pencils in!
6 | Llama Patmos Amigurumi Crochet Pattern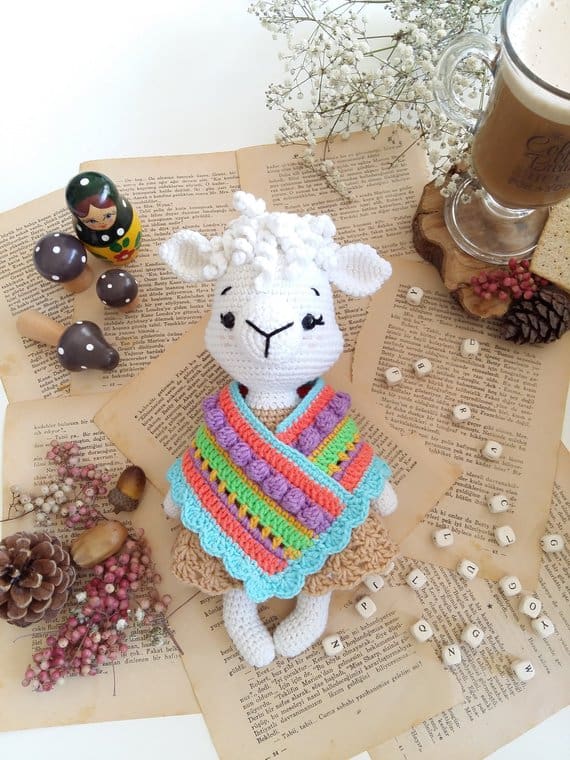 Here's another amigurumi llama pattern
but she's an adorable little doll in her Mexican-style poncho! This pattern was written in Turkish and has been translated into English but it includes lots of photos so if you're a confident crocheter you shouldn't have any issues with it.
7 | Lonzo the Amigurumi Llama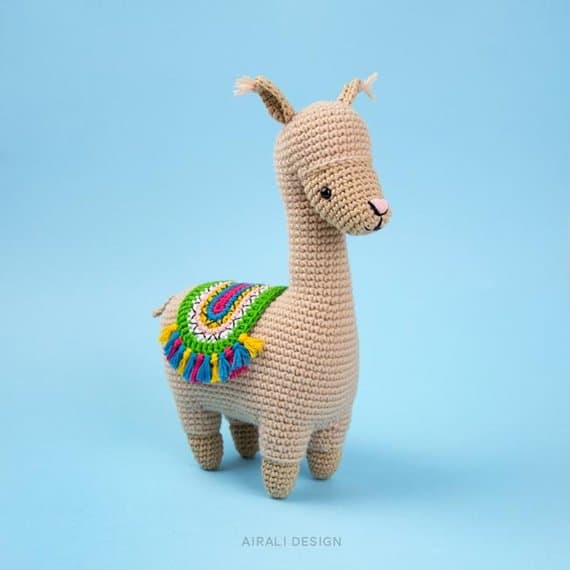 This little llama
is known to his friends as Lonzo and he stands at about 9 inches tall making him a wonderful toy or a cute desk accessory!
8 | Ragdoll Llama Crochet Pattern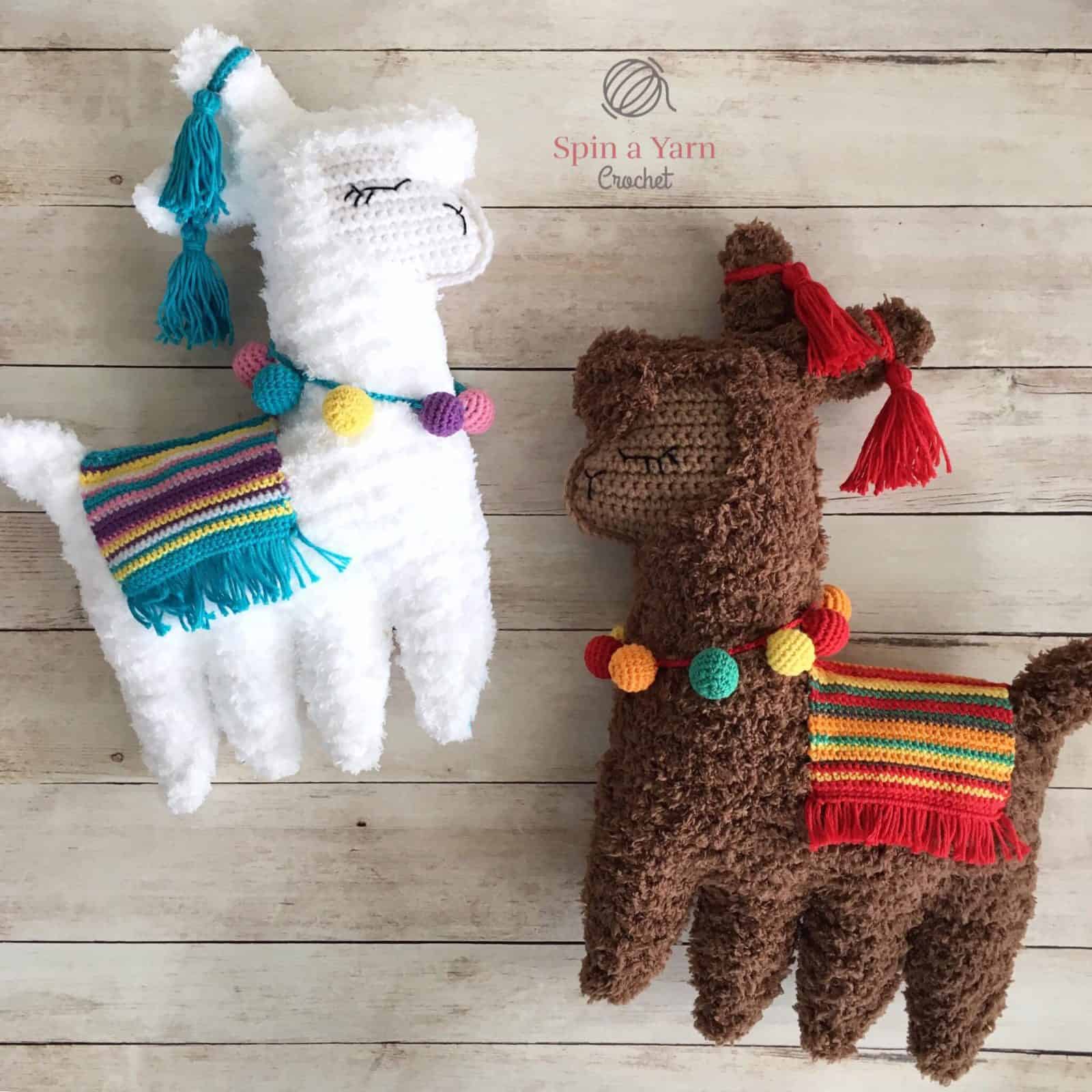 How cute are
these ragdoll llamas
? They remind me of a birthday party pinata!
9 | Cute Amigurumi Plush Llama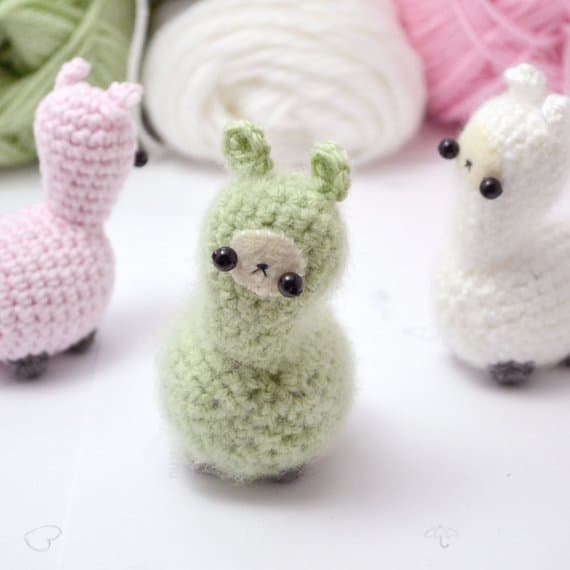 If you are a fan of teeny amigurumi you are going to fall in love with
these super sweet little llamas
! They're easy to make and the pattern is simple to follow with lots of photos. If you've never tried amigurumi before you also get a beginner's guide with left-handed as well as right-handed versions to help you get started.
10 | Llama Applique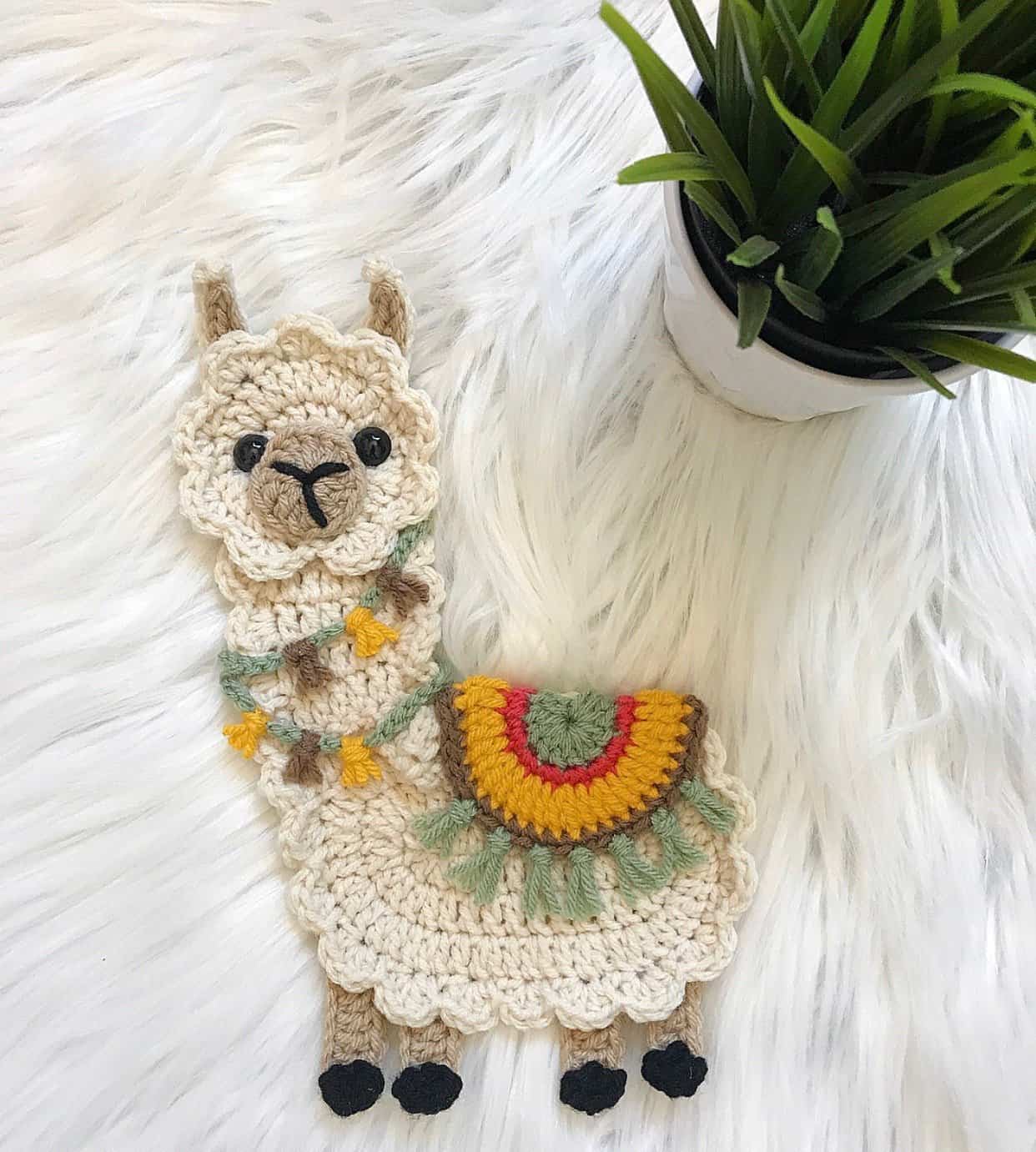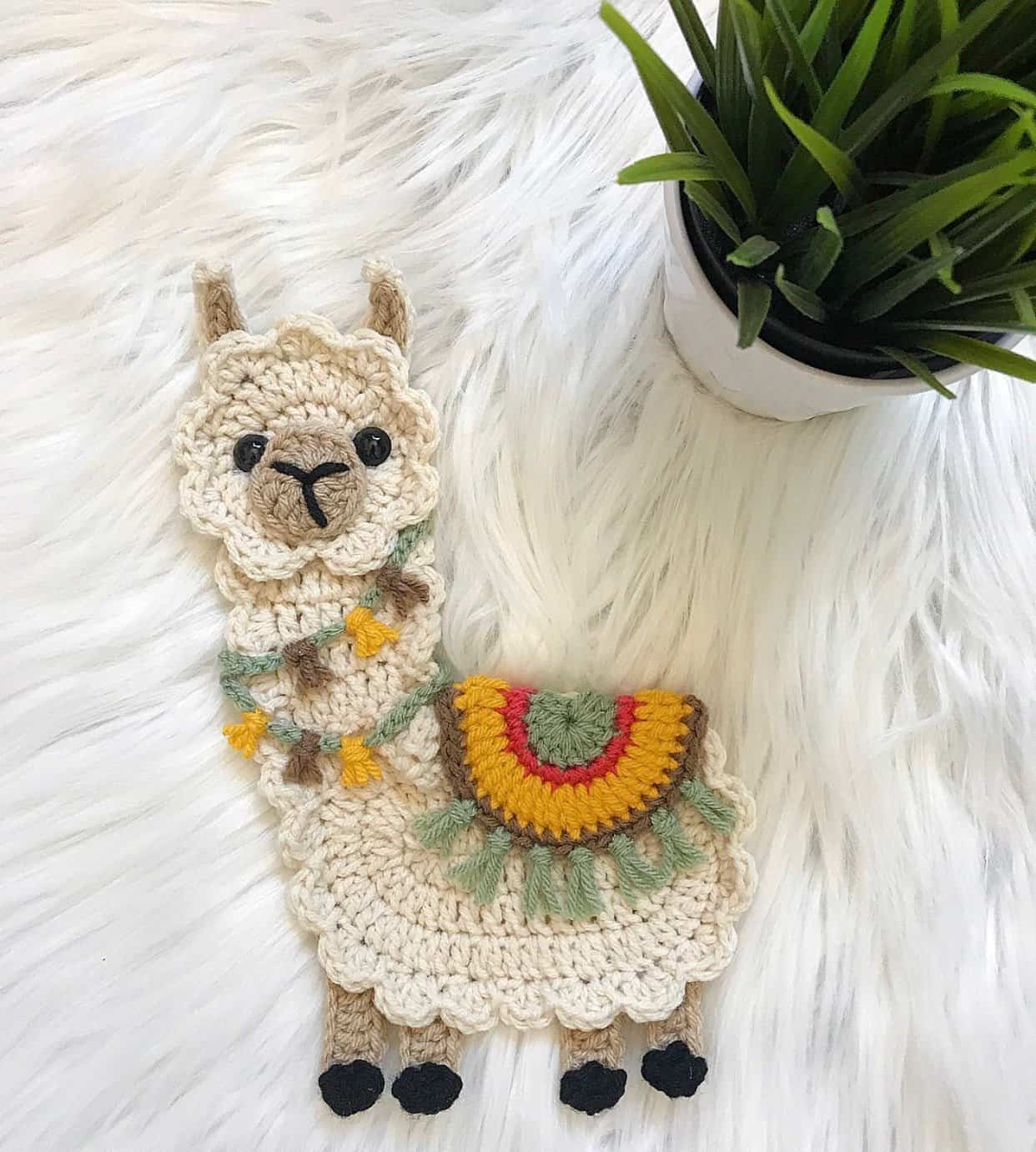 I love applique patterns because they're so versatile. You could add
this sweet little llama
to a baby blanket, or pillow, or even use her to
patch a hole in your daughter's jeans
!
11 | Llama Crochet Phone Sleeve Case
How cute is
this little llama
? He's just ready and waiting to keep your phone safe from scratches!
See I told you these crochet llama patterns were cute! Keep scrolling to see more of our fabulous crochet pattern collections and don't forget to save this post on Pinterest so you can come back to it later.
More Crochet Ideas Here
[pt_view id="1e57a1e375″ cat="GET_CURRENT" tag="GET_CURRENT"]