This post may contain affiliate links, which means I may receive a commission if you click on a link and purchase something. As an Etsy and Zazzle Affiliate I earn commissions from qualifying purchases.
This life-sized octopus crochet pattern is going to blow you away. Your kids are going to go crazy over him for sure!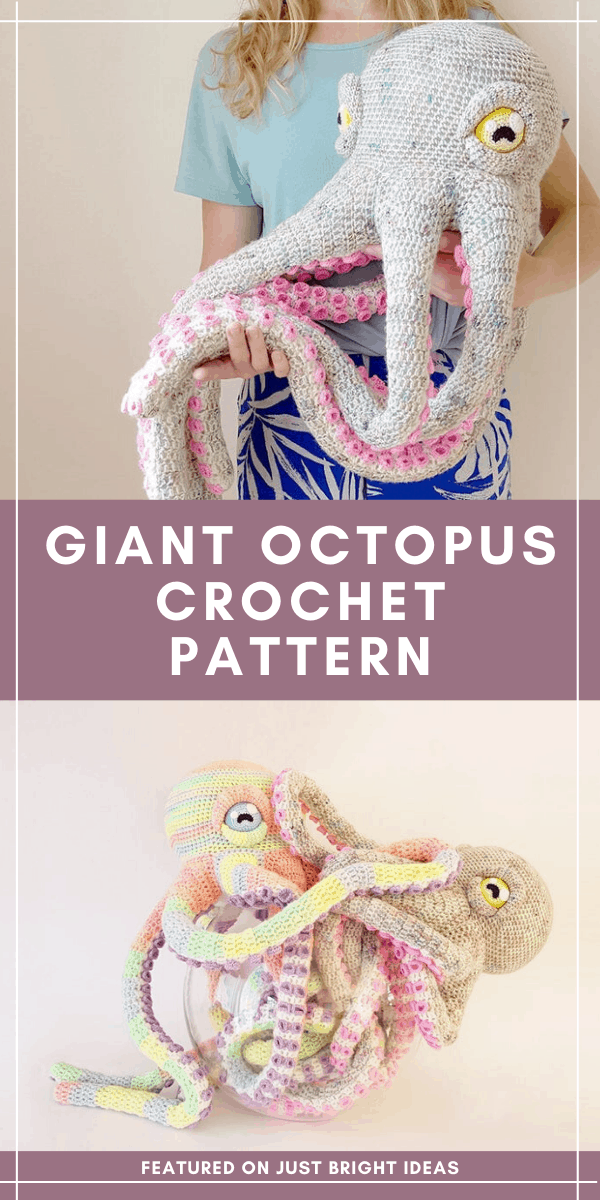 Life Sized Octopus Crochet Pattern
Every now and then when I'm searching for the best crochet patterns to share with you I spot one that completely blows me away (like this baby dragon) and today I have one of those for you.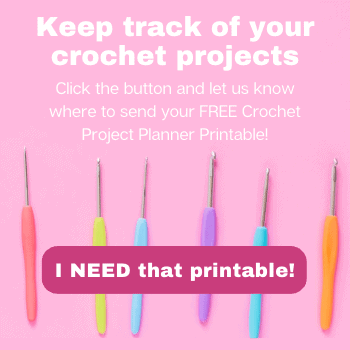 This life-sized octopus!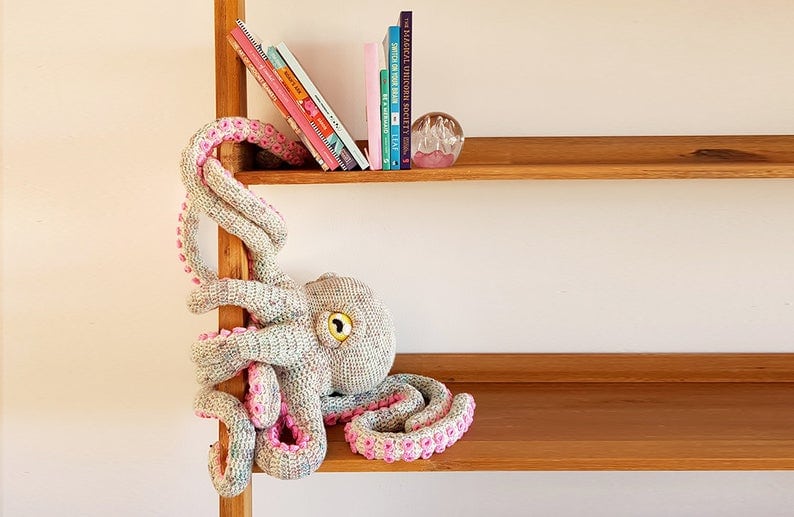 Did you ever see such an amazing amigurumi toy?
Not only is it life-sized it's also life-like too!
Just look at those suckers on the tentacles and the eyes… wow!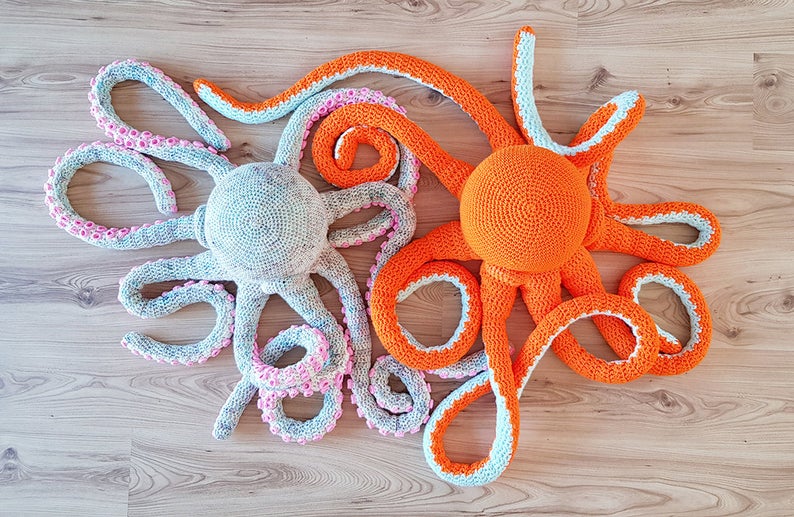 This particular octopus is called Apollo and he was designed by the super talented Jessie. He's currently the most popular amigurumi pattern in her Etsy store and I can totally see why!
He was designed to be a life-sized snuggle buddy. Thanks to his long, floppy tentacles he can pose just like a real octopus.
He has happy, shining eyes and there are enough suckers on his tentacles to make you feel like you've accomplished something tremendous by the end of the project!
This is by no means a quick crochet project, but boy will it be worth it when he's finished!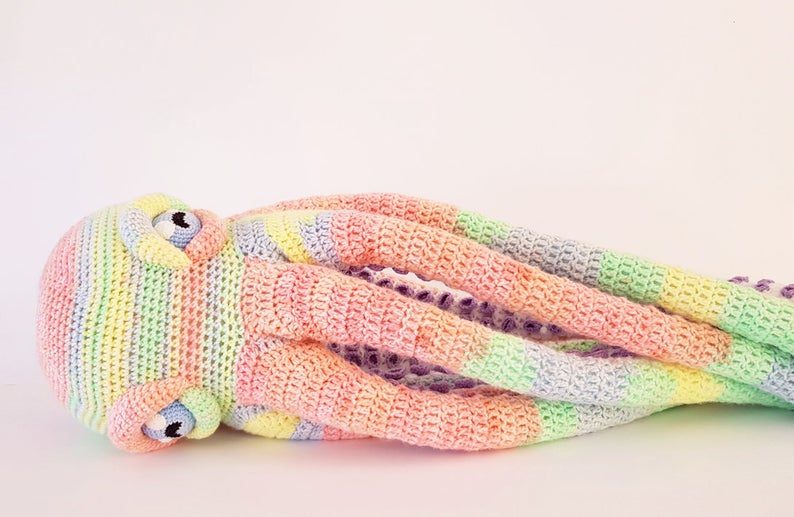 This octopus is a large amigurumi toy with lots of repetitive parts to the pattern.
Similar to crocheting an afghan this is a slow and steady project which makes it a very mindful and therapeutic one too.
Apollo can be made with or without his suckers, depending on how much time you'd like to spend crocheting your gigantic new friend.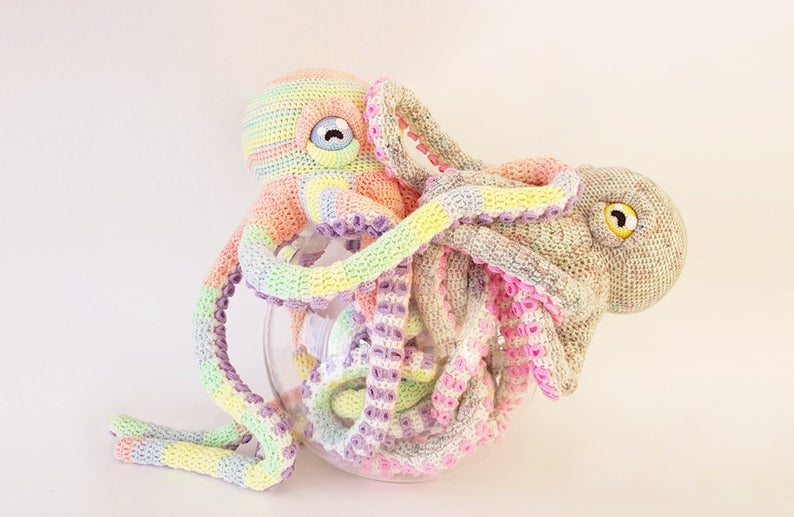 This amazing toy has been designed with Miss La Motte Merino yarn in double knit (8ply) weight, with thinner yarn for his eyes.
Using merino wool will help you create a long lasting toy that will be loved by your children and then passed on through the generations.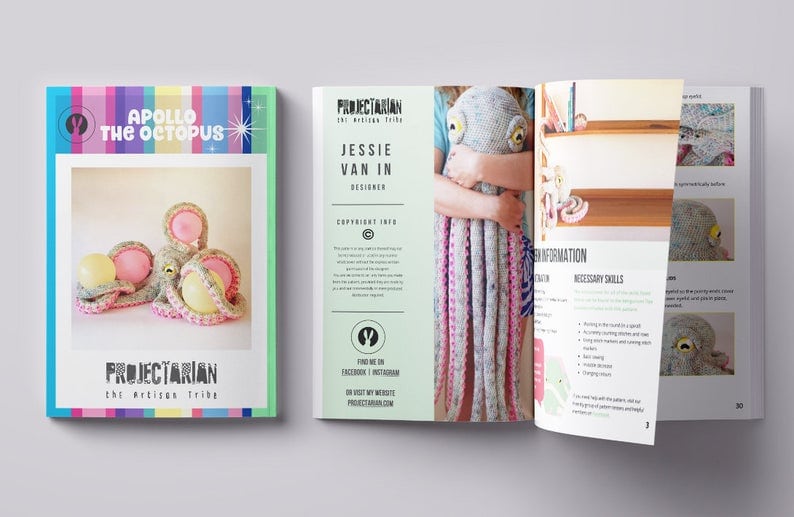 The pattern is written in US terminology and is rated as an intermediate-level project.
It is very well written and easy to follow with more than 230 photos as well as extra tips to guide you through.
As this is quite a complex project be sure you pay careful attention to the directions as you will have to switch out your hook sizes quite a few times.
You get it as a PDF that you can print at home so you don't have to wait around for the mailman to deliver it!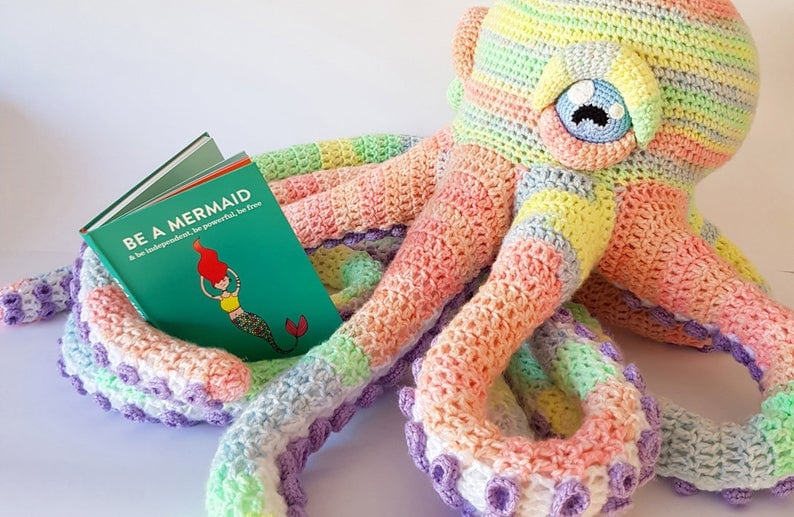 As you can see you can make Apollo in so many different color-ways, and he is such a fun and therapeutic project once you've made one you'll be itching to make another!
You can get the pattern here today.