Capture your memories from the beach this summer by turning your shells into wall hangings or mermaid earrings!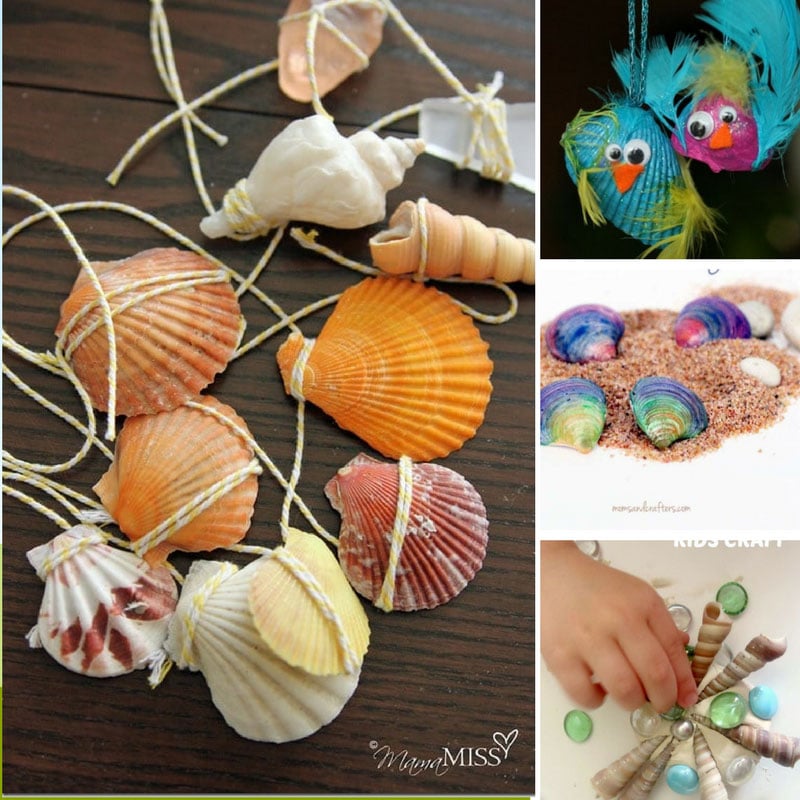 Easy Seashell Crafts for Kids
There is just something about spending time on the beach that means you have to come home with pockets full of shells, pebbles and sea glass.
This year, instead of sticking them in a jar on the window why not spend some family time together and make some of these easy seashell crafts for kids.
We have everything from lady bugs and wall hangings to mermaid earrings!
If you need help identifying the seashells you have found be sure to get these free printables.
Bird Seashell Christmas Ornaments for Kids to Make
Watercolor Seashell Frame
Seashell Ladybug Craft
Sea Shell Salt Dough Pretties
Beach Memento Wind Chime
Sea Shell Necklace
DIY Seashell Earrings
Clay and Seashell Craft for Kids
Shell Painting
Seashell Wall Hanging
Seashell Decorations
Seashell Collage
Seashell Puppets
[text-blocks id="end-post-list-kids"]