This post may contain affiliate links, which means I may receive a commission if you click on a link and purchase something. As an Etsy and Zazzle Affiliate I earn commissions from qualifying purchases.
These easy Valentine's Day crafts for kids of all ages are the perfect way to spread some joy with friends and family.
Cute Valentine's Day Crafts
Once Christmas and New Year's celebrations are over it can suddenly feel like we don't have anything to look forward to, which is why today I'm sharing a whole bunch of cute Valentine's Day crafts!
These fun ideas are easy to make and there is something here for children of every age to make, from toddlers and kindergarteners through to elementary age and adults too!
Whether you want to make a fun Valentine's Day card, or a craft to give as a gift or use to decorate your home you're sure to find something here.
Just grab your craft supplies, round up the kiddos and have fun crafting together!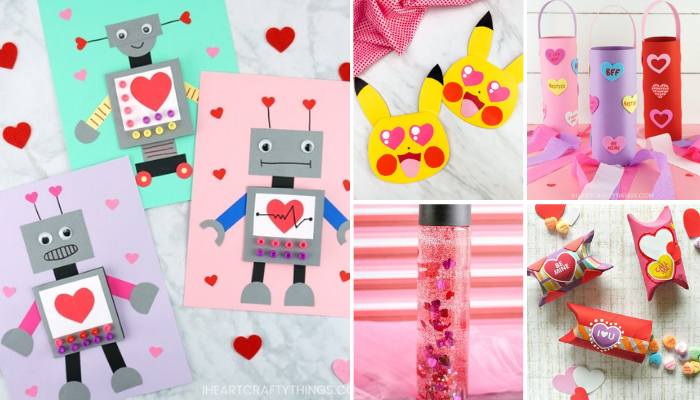 Cute Valentine's Day Crafts for Kids to Make