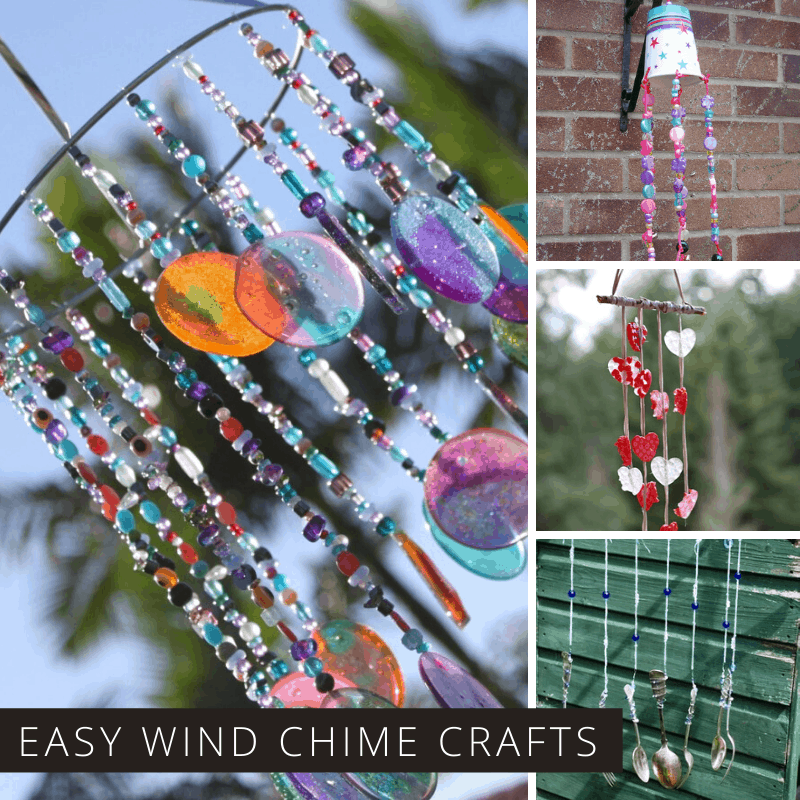 If you love the idea of natural music playing in your garden then you are going to love these simple wind chime crafts that you can make with your kids!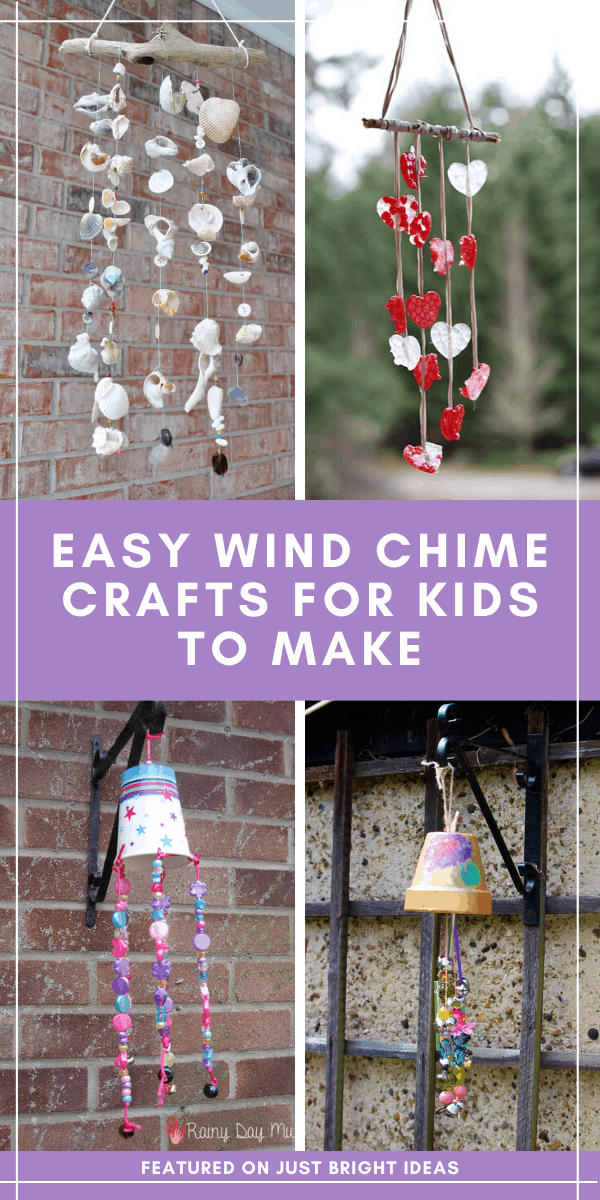 Easy Wind Chime Crafts for Kids
Did you know that wind chimes have been around since Ancient Roman times when they were hung to ward off evil spirits?
Today we're more likely to hang one outside just because of the beautiful sounds they make when the wind catches them!
Today I've collected up 10 wind chime crafts for kids of all ages to enjoy.
You should already have everything you need in your kid's craft box but you might need to get outside and collect some of the nature materials.
Simple Wind Chime Craft
Melted Bead Wind Chime Craft
Colorful Metal Washer Wind Chime
Seashore Windchimes
Flower Pot Garden Windchimes
How to Make a Cutlery Windchime
DIY Sun Catcher Wind Chime
Colourful Wind Chime Craft
Mason Jar Ring Wind Chimes
Clay Windchimes