If you're making self care one of your goals for 2018 you're going to need a way to keep track of your emotions. So here are 21 of the best bullet journal mood tracker layouts to inspire you to look out for you!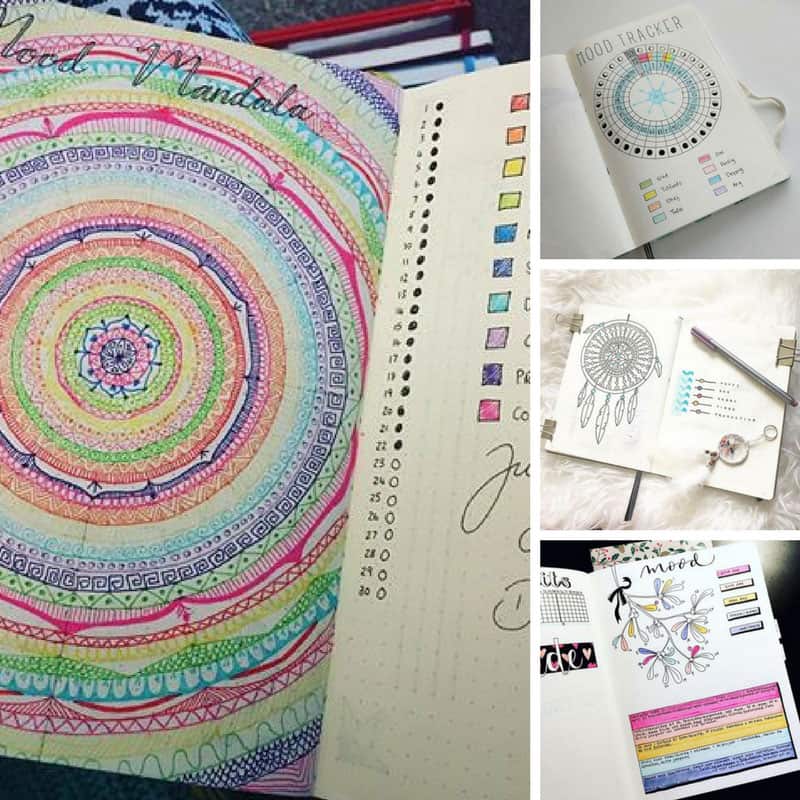 Bullet Journal Mood Tracker

Self care is so important but looking after ourselves often comes right down at the bottom of our task lists. So how about making a change for 2018 and putting some of these mood tracker layouts to the test. Just pick out your favourites from these Bullet Journal ideas so you can keep a track of your emotions, and dedicate some time to yourself!
As always be sure to scroll all the way to the end so you don't miss any of the great layouts and save your favourites to your Pinterest board.
Use a circle tracker to track your mood against the cycles of the moon
Colour in a village full of houses
Turn your mood tracking into a mandala
Use string lights to track your emotions
Use leaves for a Fall themed mood tracker
Or a cobweb for Halloween emotions
Simple rectangles work well too to track your physical and emotional state
Or how about ice creams!
Keep track of your moods with a gumball machine
Track your Holiday spirits with a Christmas wreath
Or try colour by numbers
Mistletoe trackers are perfect for the Holiday season
Track your mood alongside your habits
Track your whole year in pixels
Hearts make the perfect mood tracker for February
Try turning your circle mood tracker into a snowflake
Draw some fun faces to illustrate your moods this month
Or a beautiful peacock
For a twist on the mood mandela try a mood catcher instead
Track your whole year's emotions using a flower for each month on your cover page
This is the perfect mood tracker idea for tea lovers!
Examples of Self Care Activities