This post may contain affiliate links, which means I may receive a commission if you click on a link and purchase something. As an Etsy and Zazzle Affiliate I earn commissions from qualifying purchases.
There is one thing you have a never ending supply of at home… used toilet paper tubes! So check out these easy toilet roll crafts for kids of all ages to make at home this weekend!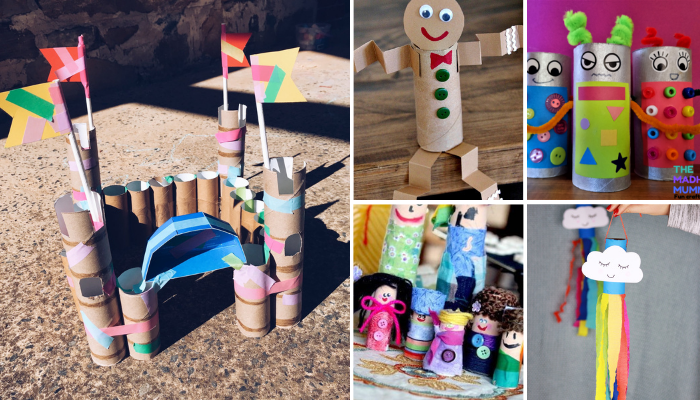 As I was searching for cardboard crafts I kept coming across cute toilet roll crafts for kids too and there were so many I knew I needed to put them all in a separate collection!
As always the crafts in this list are suitable for kids of all ages. Toddlers and preschoolers might just need a little more help from you to put them together.
There are crafty ideas that will also help you talk about shapes, colours and patterns, as well as a couple of cool STEM projects too!
Toilet Roll Robot Craft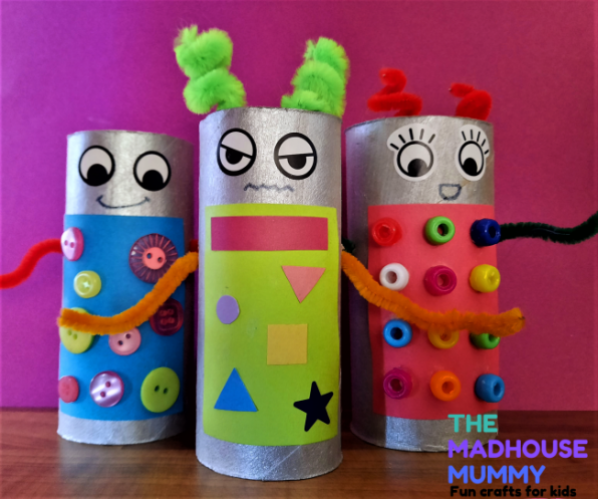 Source: The Madhouse Mummy
Let's kick things off with these adorable robots. They're a fun way to practice fine motor skills (sticking on all the bits and pieces) while also talking about colours, shapes and patterns. I love it when you can include some maths talk in your crafting time!
Paper Roll Wizard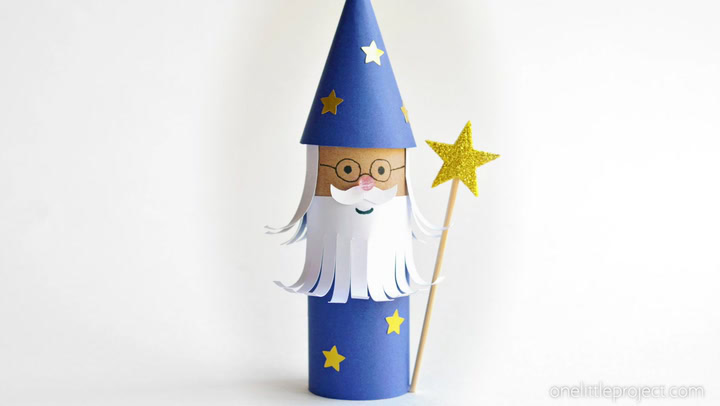 Source: One Little Project
How about a magical wizard complete with gold glitter wand? There's a free template to get for this toilet paper craft and you'll need to help your little ones out by cutting it out for them. If you have elementary age kids though they can practice their scissor skills with this one.
Toilet Roll Aeroplane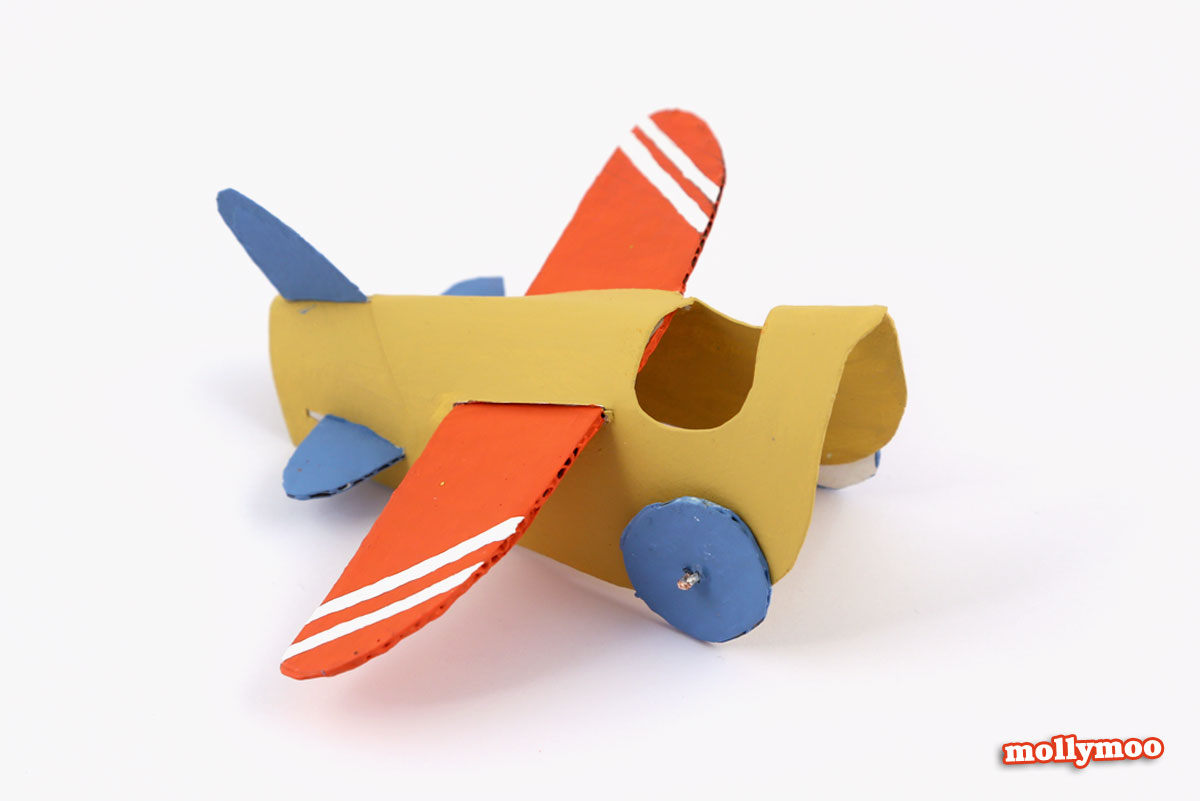 Source: Molly Moo Crafts
These little aeroplanes are adorable, and the perfect way to show you that sometimes with toilet paper roll crafts you can still "think outside the tube". Not everything you make has to be cylindrical!
Toilet Paper Roll Gingerbread Man Craft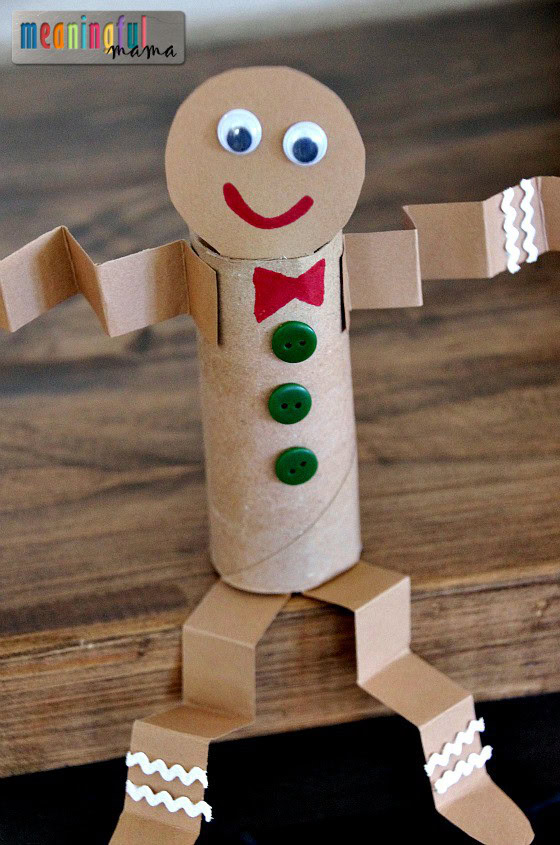 Source: Meaningful Mama
If you're reading the tale of the Gingerbread Man to your child then this is the perfect craft to go with it! I love this little guy's bendy arms and legs that give him real personality!
Rainbow Windsock Toilet Roll Craft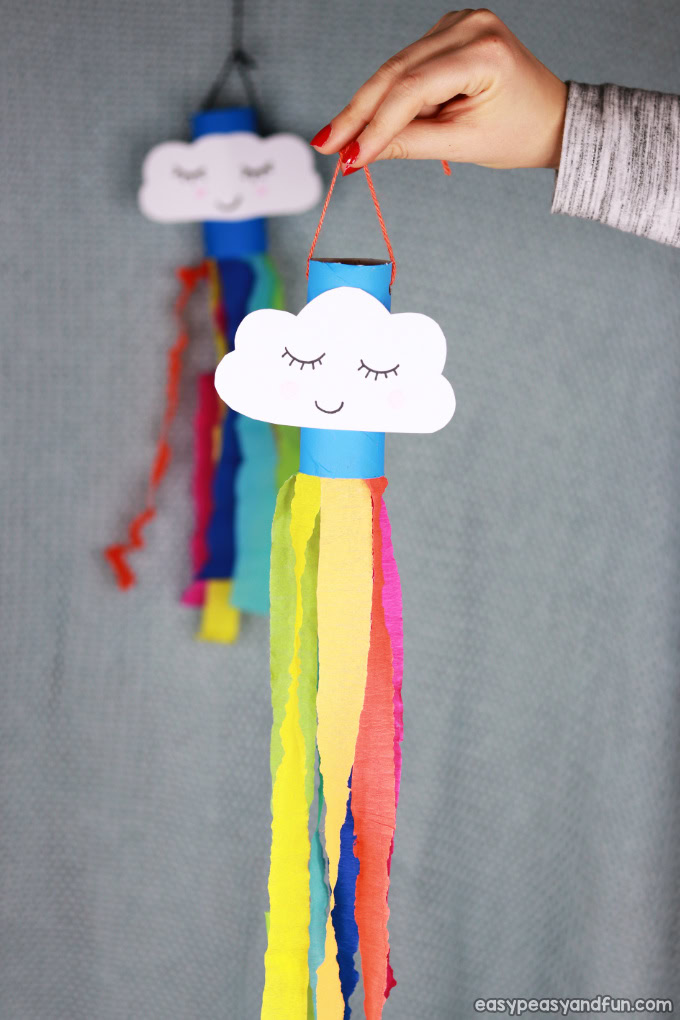 Source: Easy Peasy and Fun
I still feel like we're in need of rainbows around here to bring hope that normal life will one day resume. So I had to include this fabulous rainbow windsock in our collection of toilet roll crafts for kids today!
Recycled Train Craft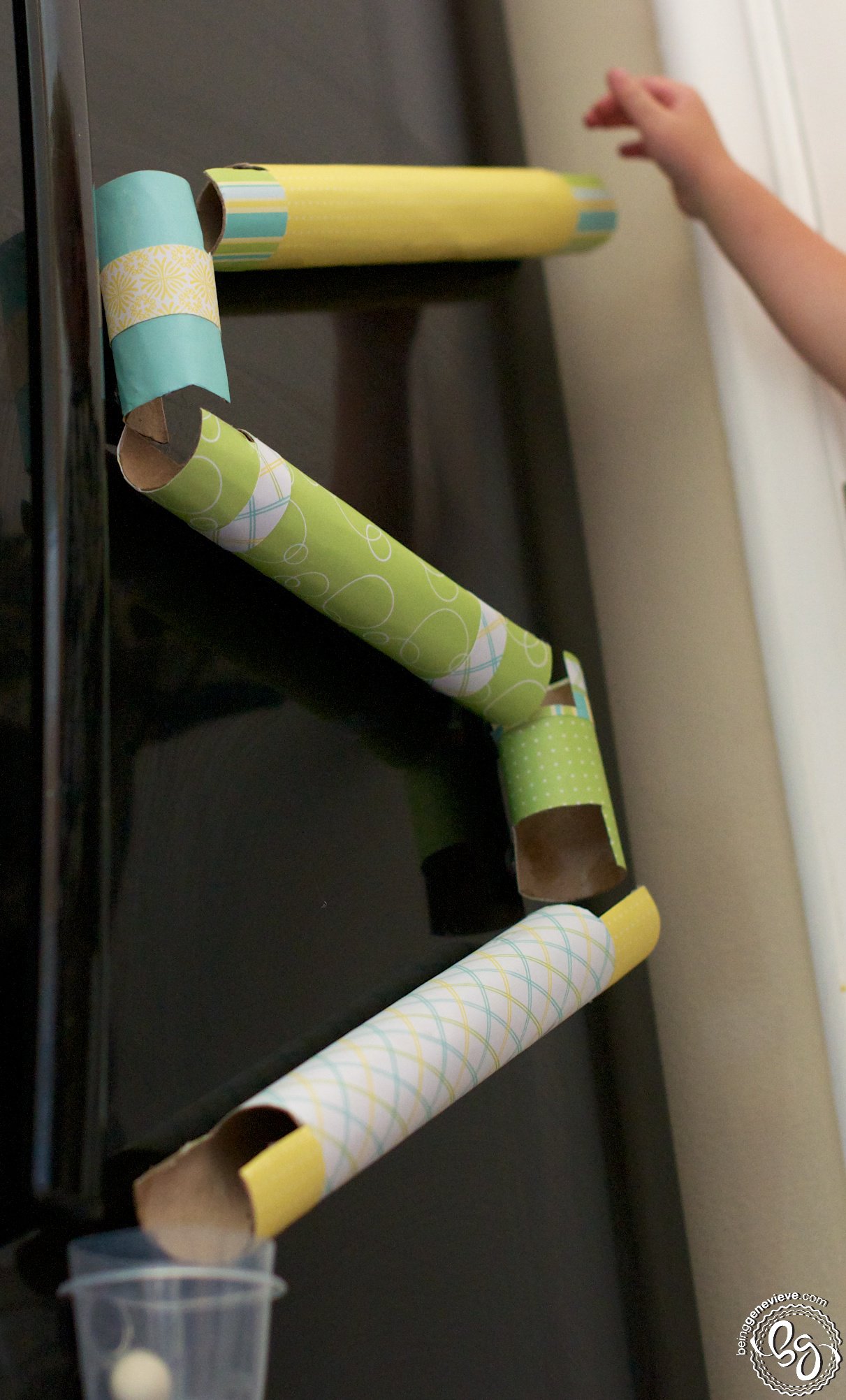 Source: Kids Activities Blog
Here's the perfect craft idea for little ones who love trains! They can decorate the engine and carriages just how they want and then there's the potential of hours of open ended imaginary play!
Toilet Paper Aliens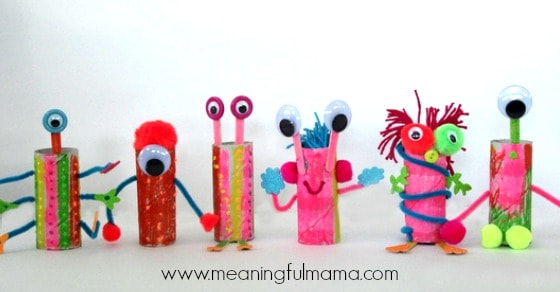 Source: Meaningful Mama
Oh my goodness how funny is this motley crew of aliens! If your child is reticent to make things because they worry that their craft doesn't look "perfect" then you can't go wrong with a project like this one. Because each and every alien can look as crazy as they want it to!
Cardboard Tube Marble Run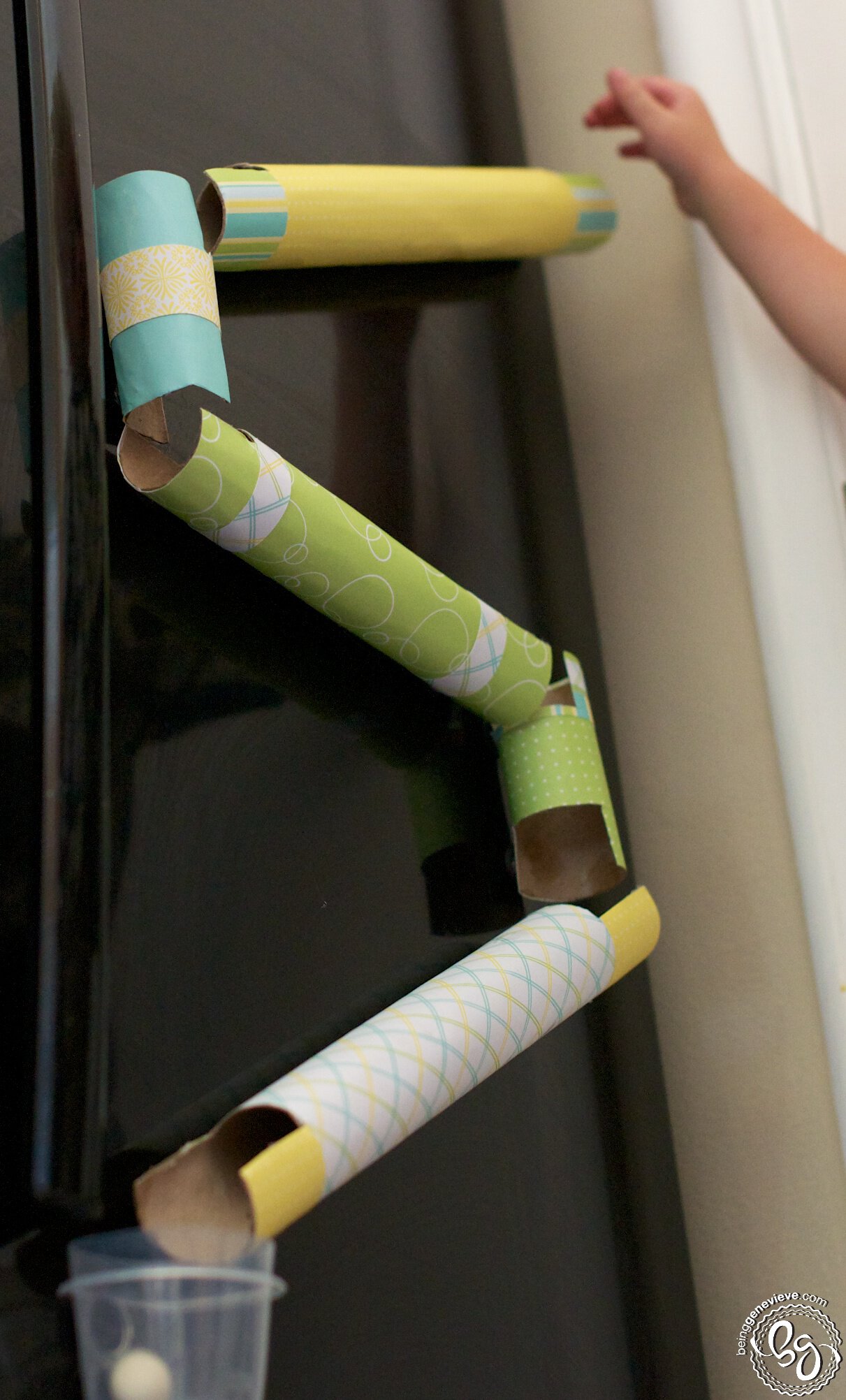 Source: Mama Moose
Let's throw some STEM in with our crafts now shall we. Once your children have decorated their cardboard tubes (you'll want some longer kitchen rolls ones in the mix for this project) they can then practice their engineering and science skills building a marble run!
Seahorse Puppets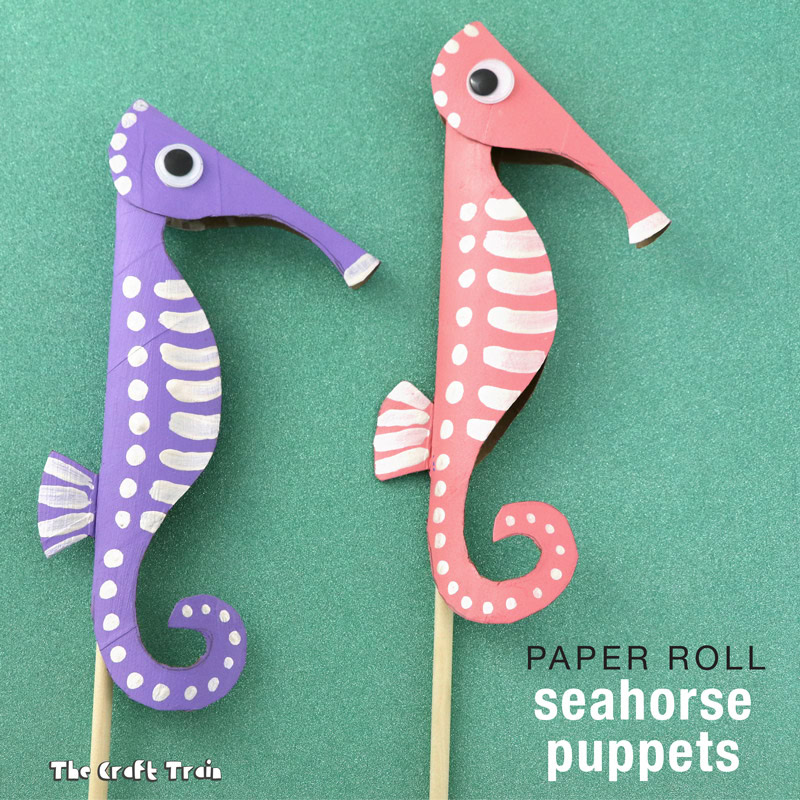 Source: The Craft Train
Here's a great idea – use chopsticks to turn your child's toilet paper roll creation into a puppet! These seahorses are super cute, I love the addition of their googly eyes!
Ice Castle Craft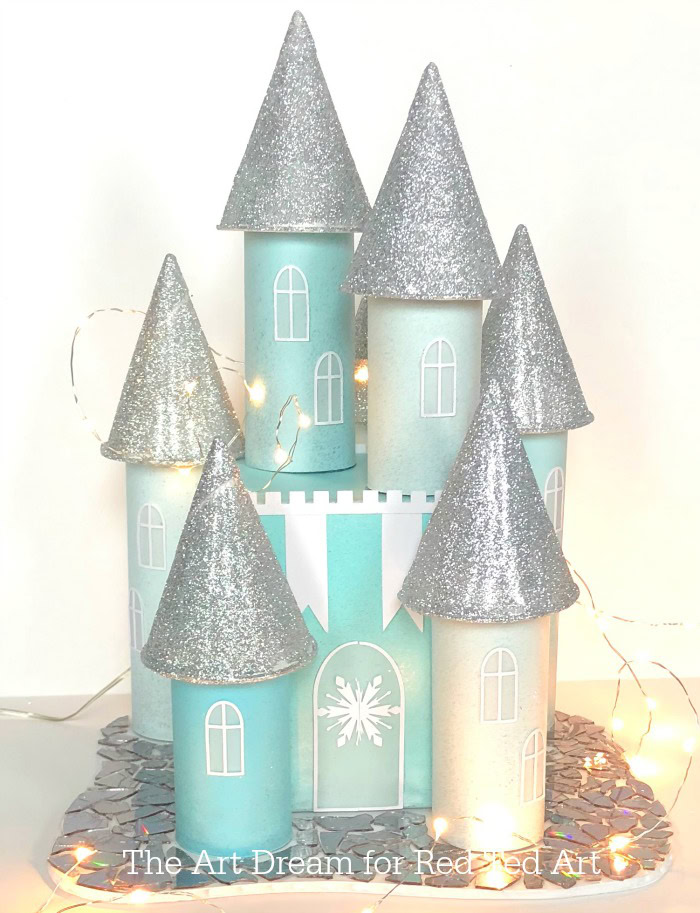 Source: Red Ted Art
I'm sure my daughter isn't the only one who loves the movie Frozen 2! If you have an Anna and Elsa fan in your house they are sure to love creating this glittering Ice Castle. Then you can introduce a set of figures (like these) for hours of endless small world play!
Toilet Roll Castle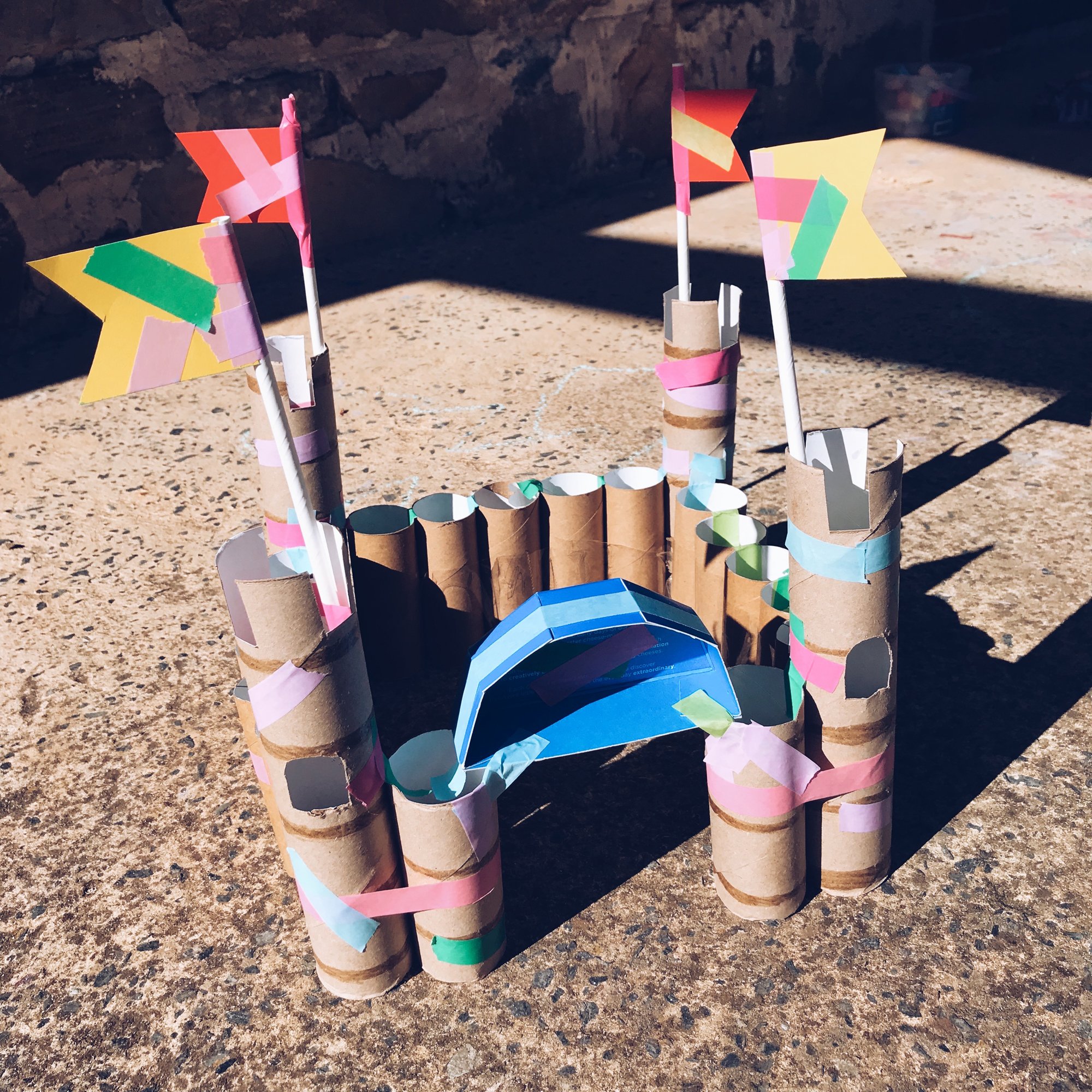 Source: Mini Mad Things
If Ice Castles aren't your child's thing don't worry, you could just make a regular old castle instead! Throw in a king and some knights and prepare for battle!
Rockhopper Penguin Craft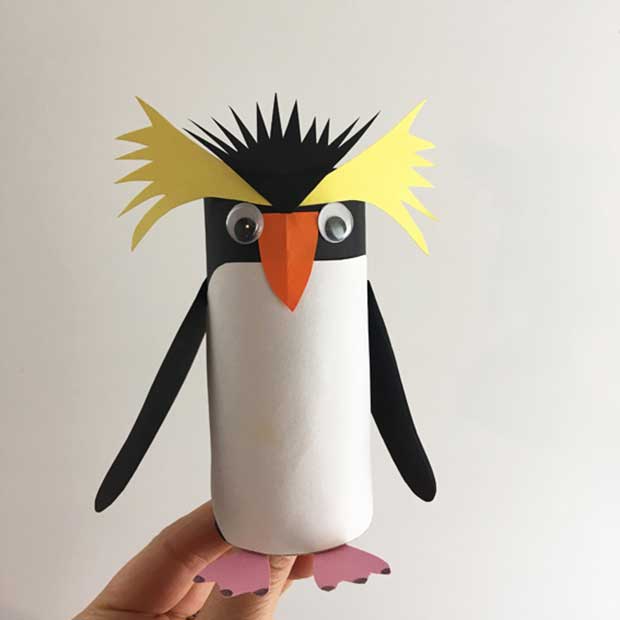 Source: This NZ Life
There is just something about a Rockhopper that always makes me smile. I think its their crazy hair! So when I saw this little guy made out of a toilet paper tube I knew he just had to make the list!
Toilet Paper Roll Owls
Source: Arty Crafty Kids
Owl crafts are always popular with our readers so I'm hoping you'll like these cute little owls too!
Cardboard Roll Dolls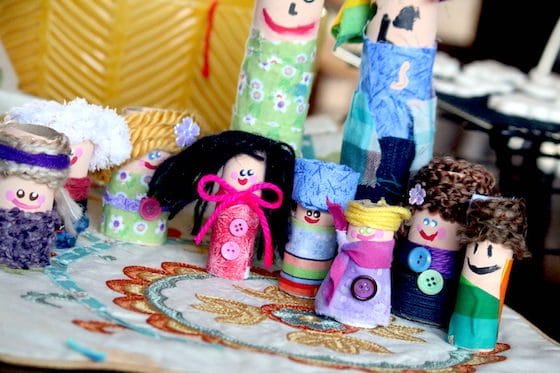 Source: Happy Hooligans
One of the cardboard crafts I shared yesterday was a dollhouse, and this family of toilet roll dolls would be the perfect residents don't you think?
Paper Haircut Dolls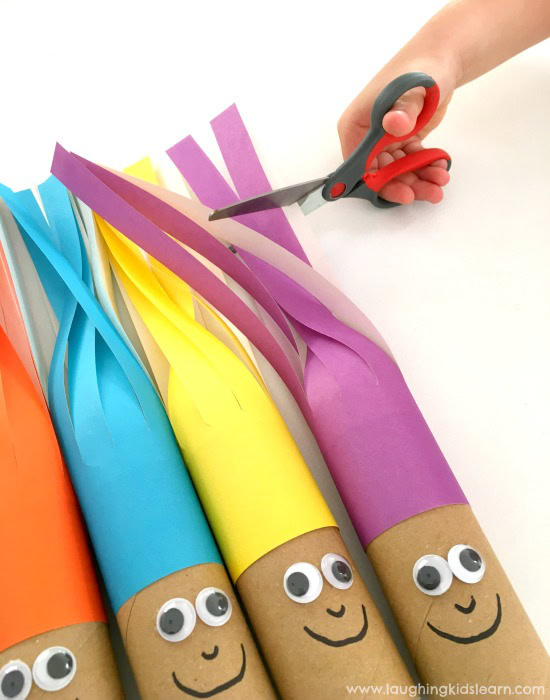 Source: Laughing Kids Learn
Oh my goodness! This is like the cleverest idea for kids who really want to play hairdressers! They can practice their cutting skills over and over because you can just keep replacing their hair.
DIY Construction Toy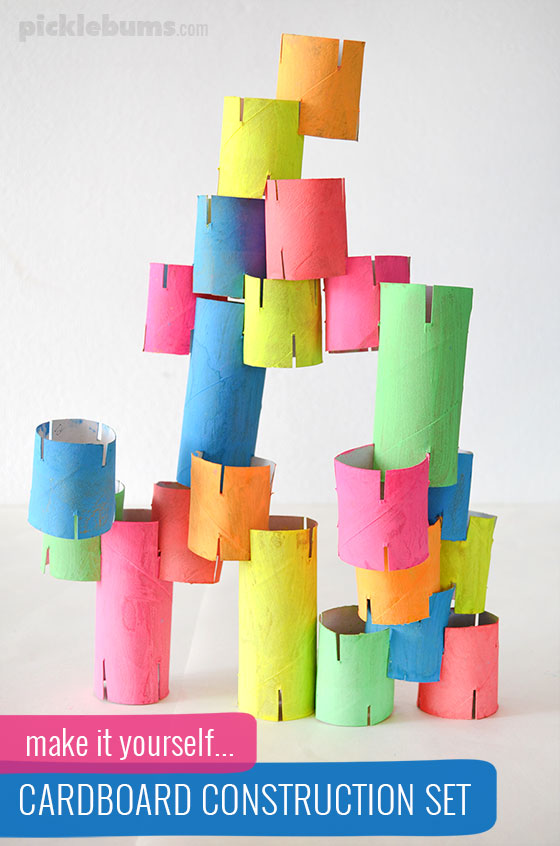 Source: Picklebums
Here's another way to make a STEM activity out of toilet paper rolls. This time by turning them into building blocks.
Toilet Paper Roll Bird Feeder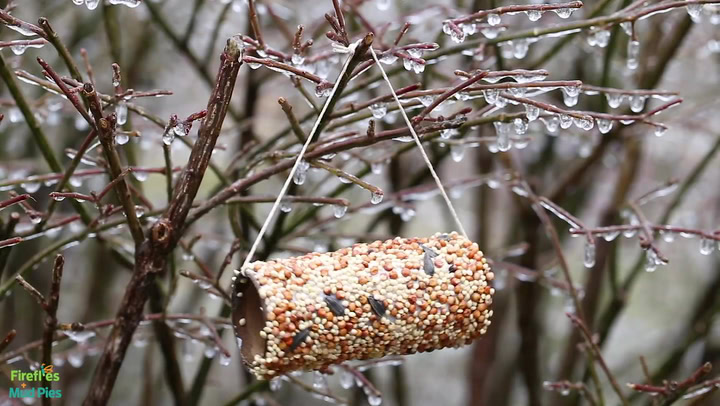 Source: Fireflies and Mudpies
Here's a practice craft that the local birds will thank you for. We have some of these toilet roll bird feeders hanging up in our garden right now. They were fun to make, if not a little sticky!
Caterpillar Pencil Holder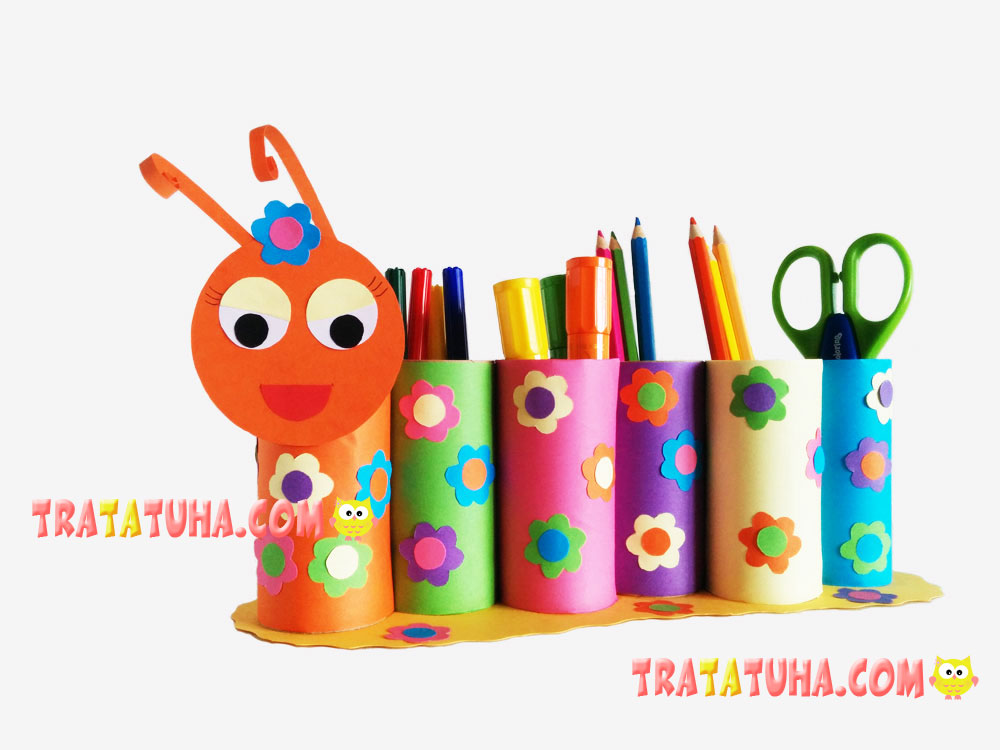 Source: Tratatuha
Here's a super clever idea to take those toilet paper tubes and turn them into practice desk storage, in the guise of a cute caterpillar pencil holder! This would make a cute back to school gift for your child's teacher too.
Robot Craft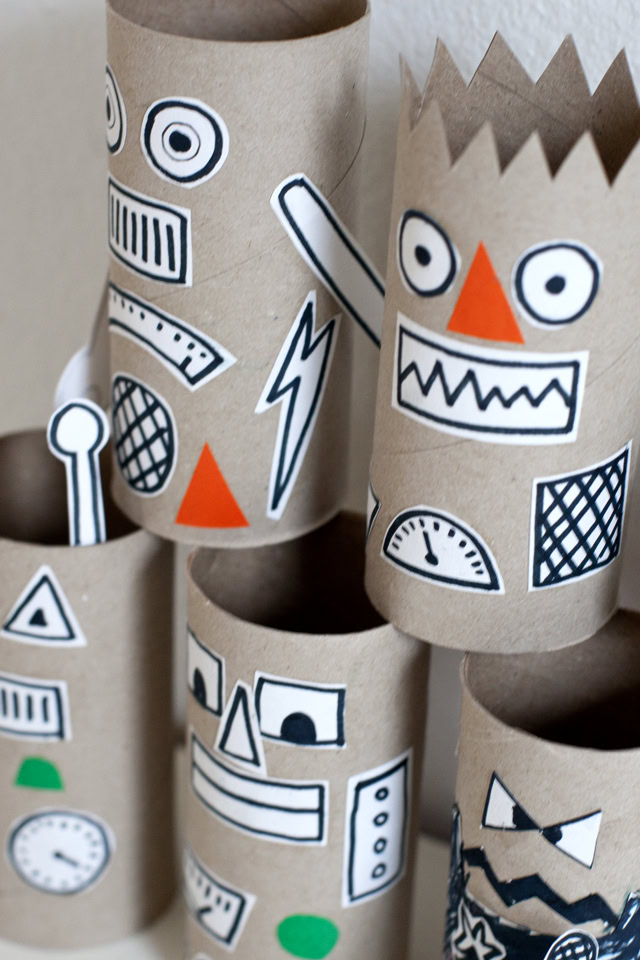 Source: Ukkonooa
Here's a neat craft that will let your child practice their pre-writing skills as well as cutting with scissors. Making robots with doodled parts!
Japanese Koinobori Craft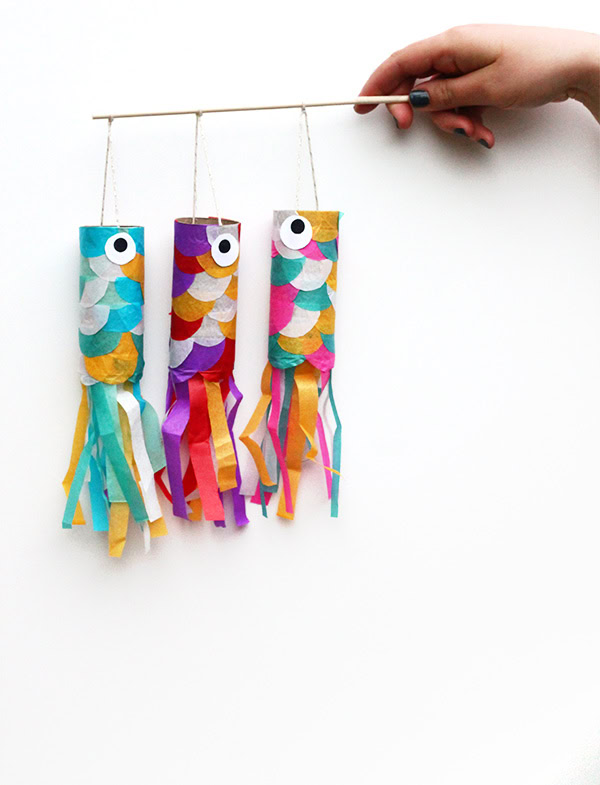 Source: Squirrelly Minds
Wind sock carps are a common sight in Japan and your child can have a go at making their own miniature versions with this cute craft.
Toilet Tube Unicorns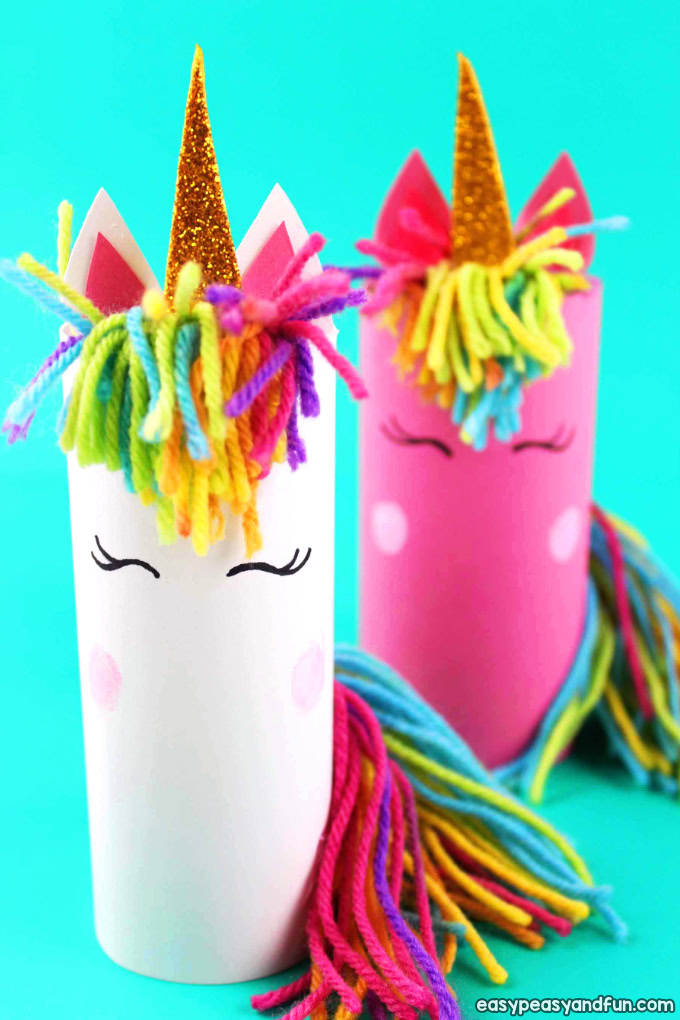 Source: Easy Peasy and Fun
Unicorn crafts are popular in our family so this cute little unicorn had to make the list today!
Fire Breathing Dragon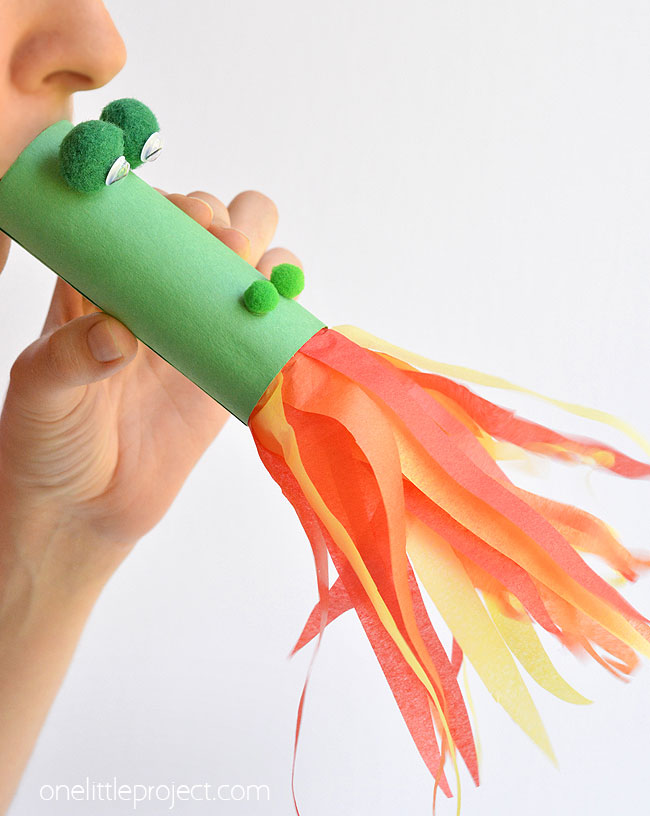 Source: One Little Project
Don't forget that Chinese New Year is just around the corner, and that's the perfect time for making dragon crafts like this one!