Today we're on a dino hunt for the cutest dinosaur crochet patterns. We've got amigurumi toys and blankets that your child will love!
This post may contain affiliate links, which means I may receive a commission if you click on a link and purchase something. As an Etsy and Zazzle Affiliate I earn commissions from qualifying purchases.
Dinosaur Crochet Patterns
My little boy is CRAZY for dinosaurs and if yours is too you're going to love today's collection because I've hunted high and low to find the most adorable dinosaur crochet patterns I could find!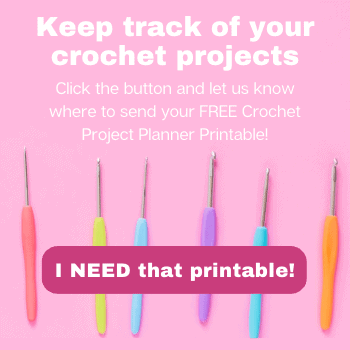 From blankets and stuffed amigurumi to the most adorable lovey snuggle blankie there is something here for all ages!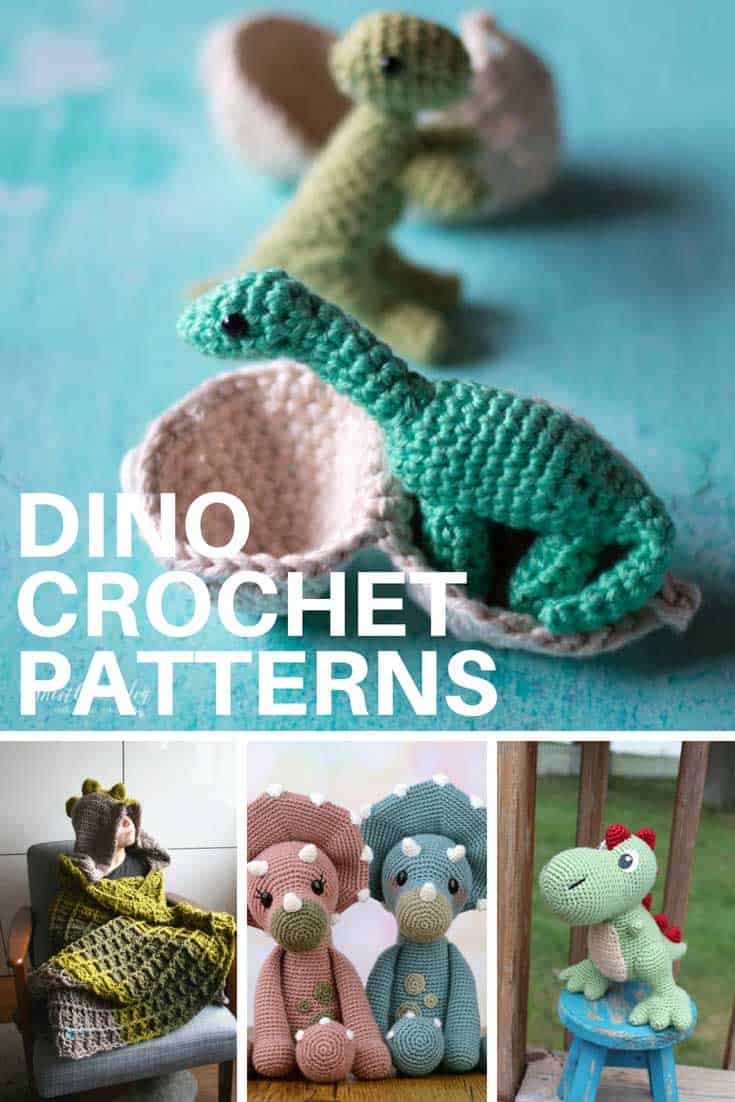 Dinosaur Hooded Crochet Blanket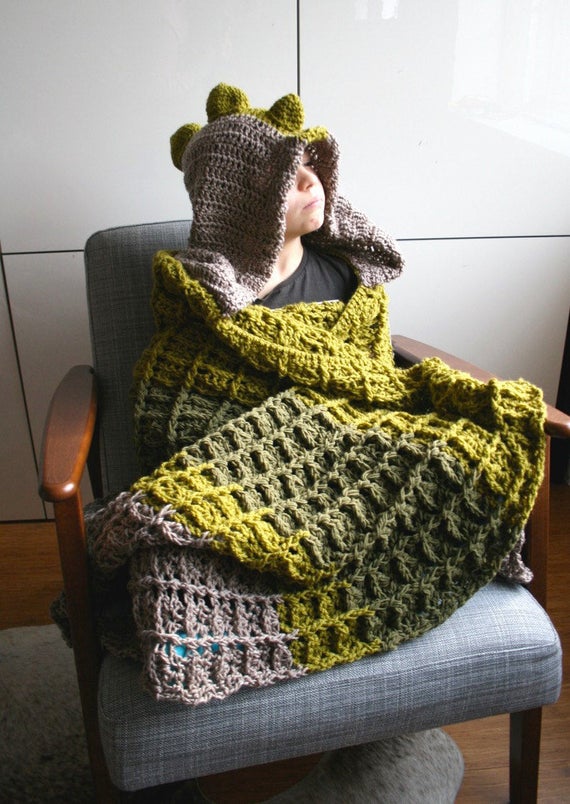 Oh how adorable is this! A hooded blanket that your child can wear to turn themselves into a dinosaur! It's huge too so perfect for preschooler/grade school kids!
Amigurumi Triceratops Crochet Pattern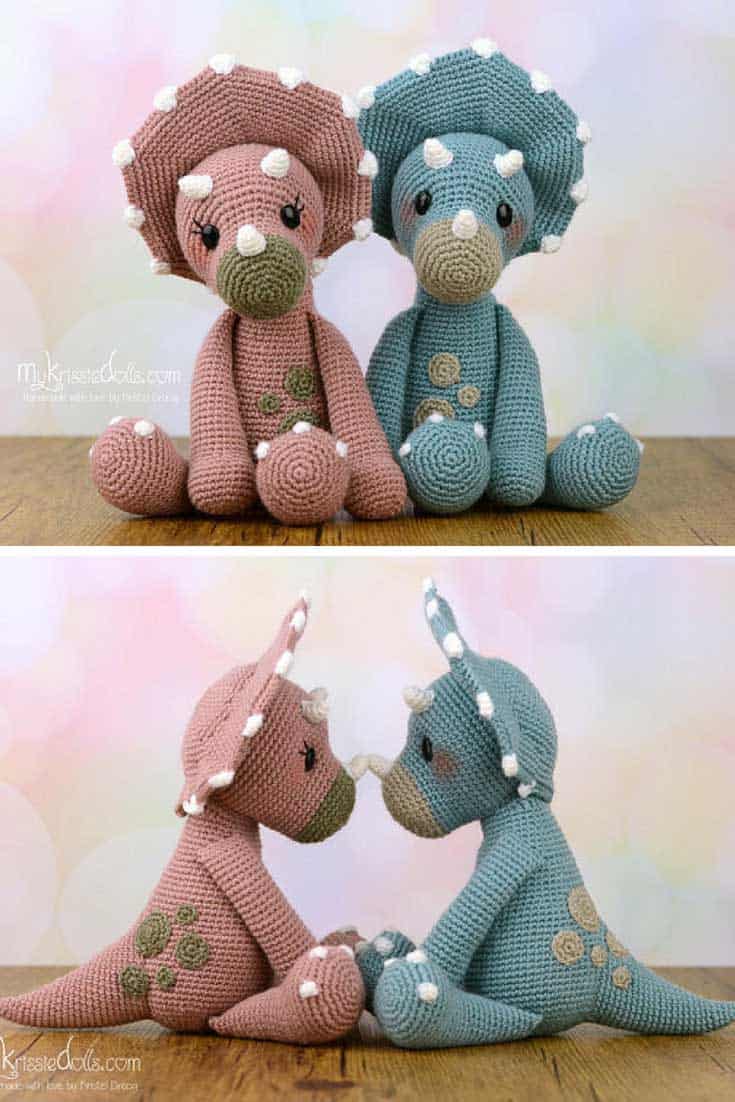 How cute are this pair of Triceratops pals! I think these would make a super sweet gift for boy girl twins for a baby shower or their first birthday!
Amigurumi T-Rex Crochet Tutorial Video
If you're new to crochet and you want to crochet a dinosaur as one of your first projects you can follow along with this video!
Plateosaurus and Friends Crochet Patterns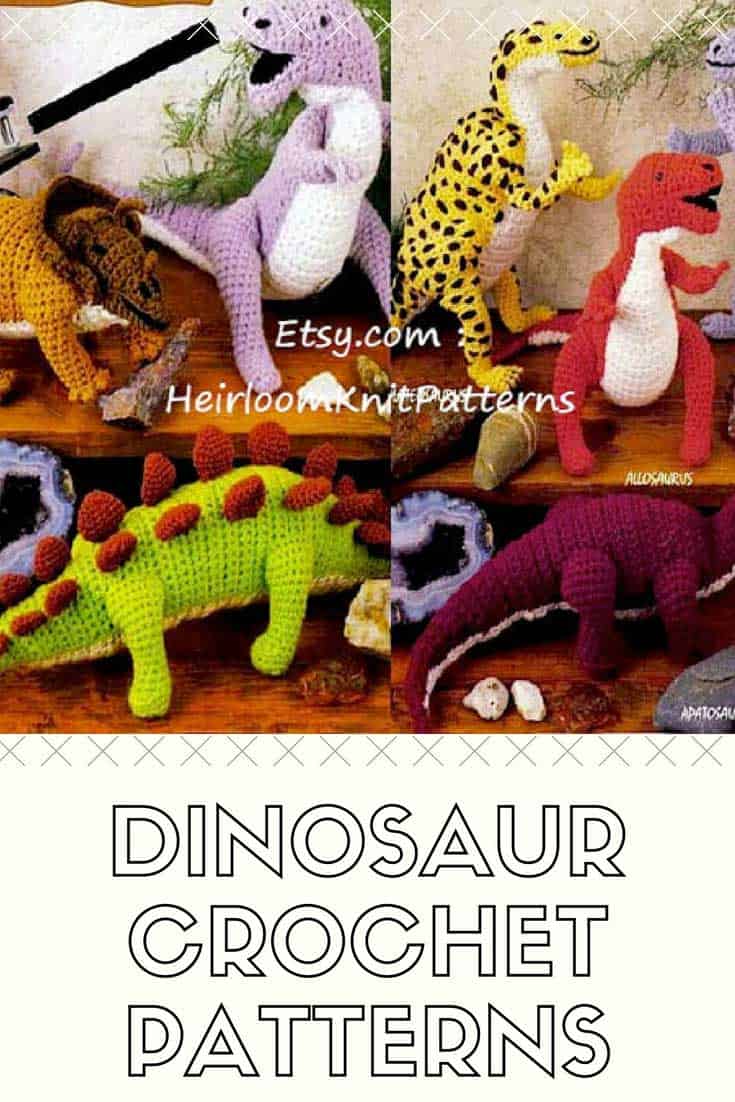 Many of the patterns I found were for the "staple" dinosaurs, you know like triceratops and stegosaurus, which is why I was so excited when I found this set because as well as a Stegosaurus and a Tyrannosaurus Rex you can also make a Torosaurus, Plateosaurus, Camposaurus, Apatosaurus and an Allosaurus! Your serious little dinosaur fan will go crazy over these stuffed toys!
Crochet Hatching Dinosaurs and Eggs



These are so sweet! These little hatching dinosaurs would make a great addition to an Easter egg hunt I think!
Buddy the T-Rex from the Dinosaur Train Crochet Pattern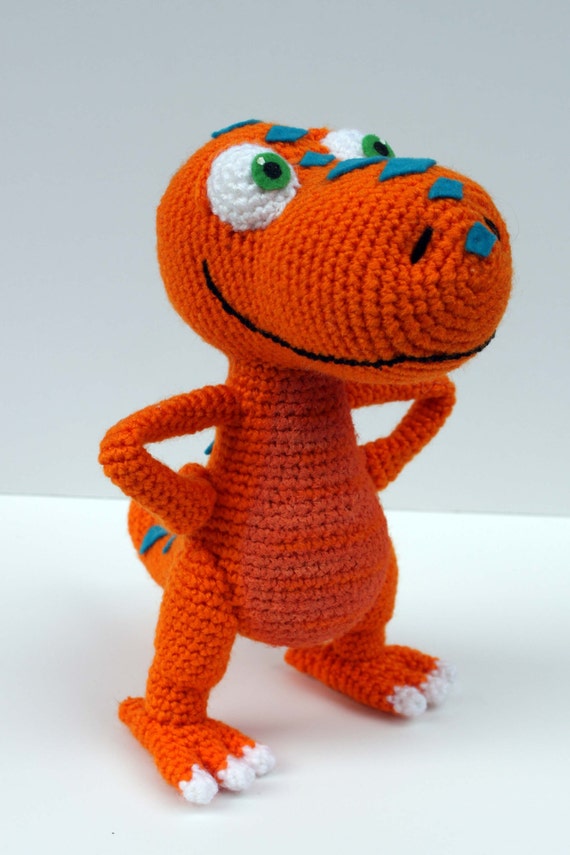 My son loves the Dinosaur Train and if you have a fellow fan in your family they will love to receive this little Buddy as a gift!
T-Rex Amigurumi – Free Ravelry Download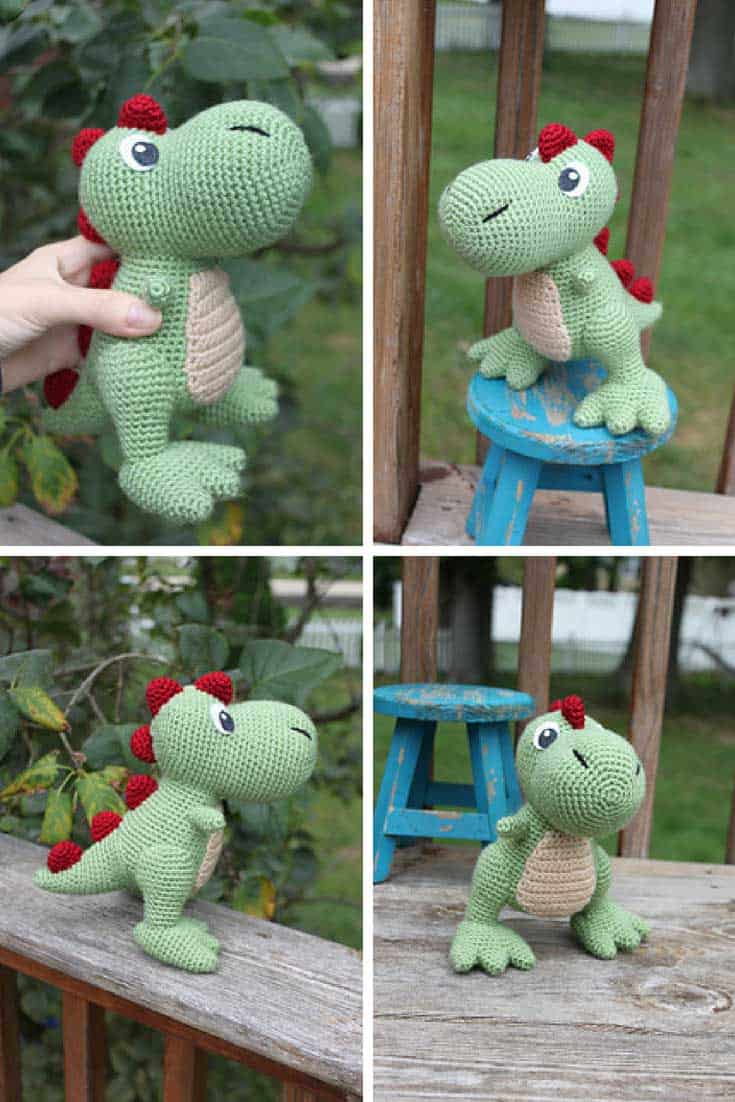 If you don't have a Ravelry account yet you need to head over there because it is filled with so many gorgeous patterns and many of them, like this one are free!
Amigurumi Triceratops Snuggle Blanket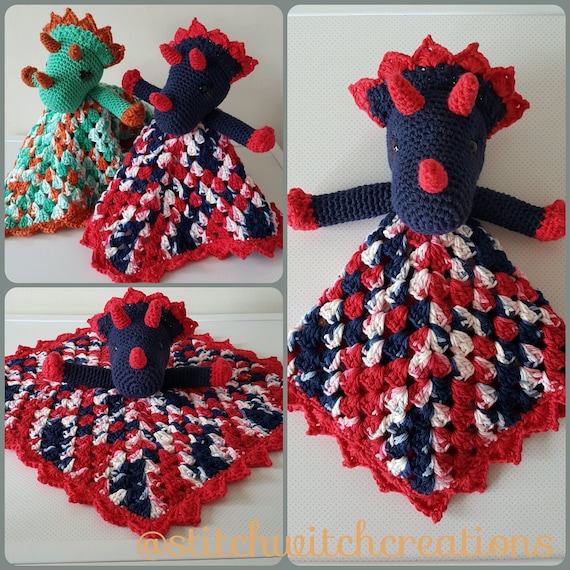 Oh here's a fabulous Baby Shower gift, I don't think I've ever seen a dinosaur snuggle blanket before!
Four Dinosaurs C2C Blanket Pattern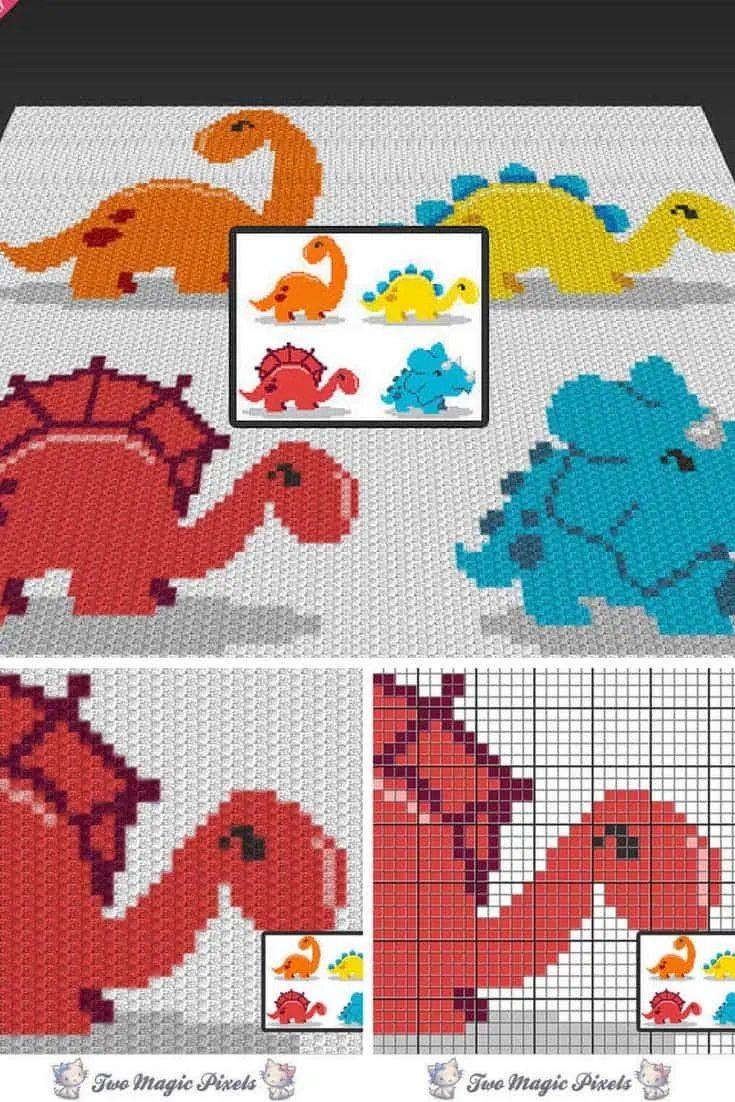 If you love making Corner 2 Corner blankets you'll want to take a closer look at this pattern which uses C2c and Tunisian Simple Stitch.
Want more inspiration? Hop on over and check out our huge collection of the best free amigurumi crochet patterns too!