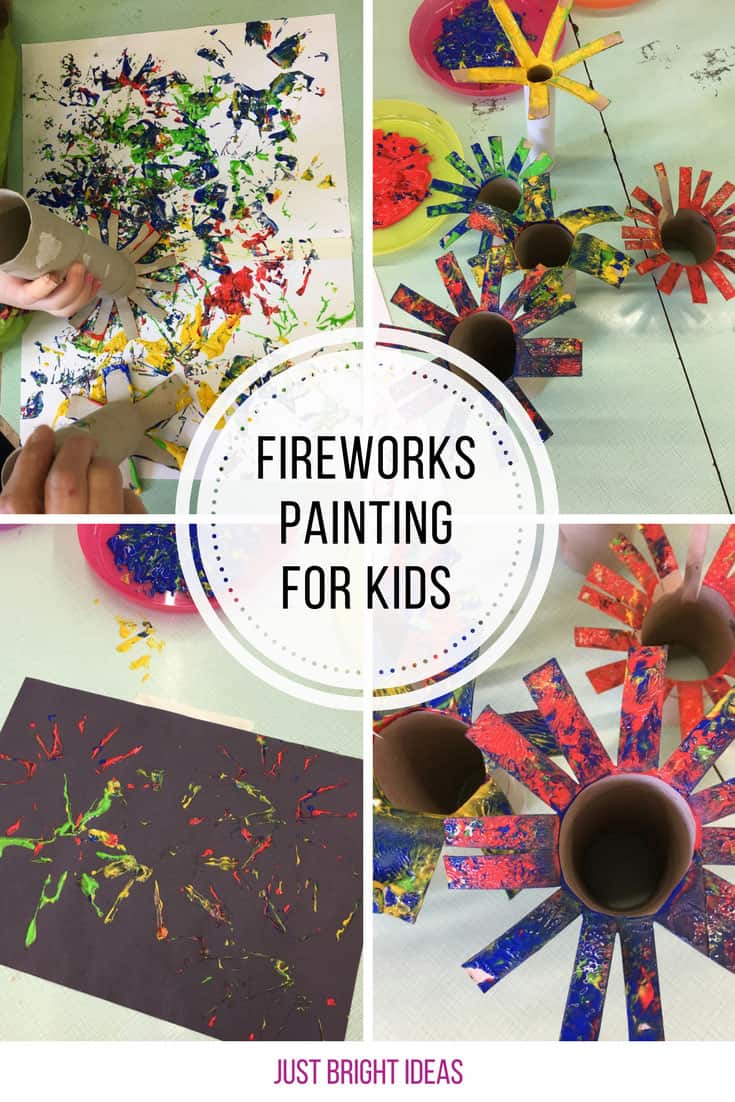 Pin these ideas! Hit the button to save these ideas for later. Don't forget to follow us on Pinterest for more great stuff!
This post may contain affiliate links, which means I may receive a commission if you click on a link and purchase something. As an Etsy and Zazzle Affiliate I earn commissions from qualifying purchases.
&
---
If you're looking for 4th of July craft ideas for kids give this fireworks painting activity a try. It's perfect for toddlers and the older kids will have fun creating their own fireworks display too!
Fireworks Painting Activity for Kids

Grab some empty toilet roll holders and cut around the top so that you have a fringe effect. Vary the size of the fringe on each toilet roll holder so that you have different sized fireworks.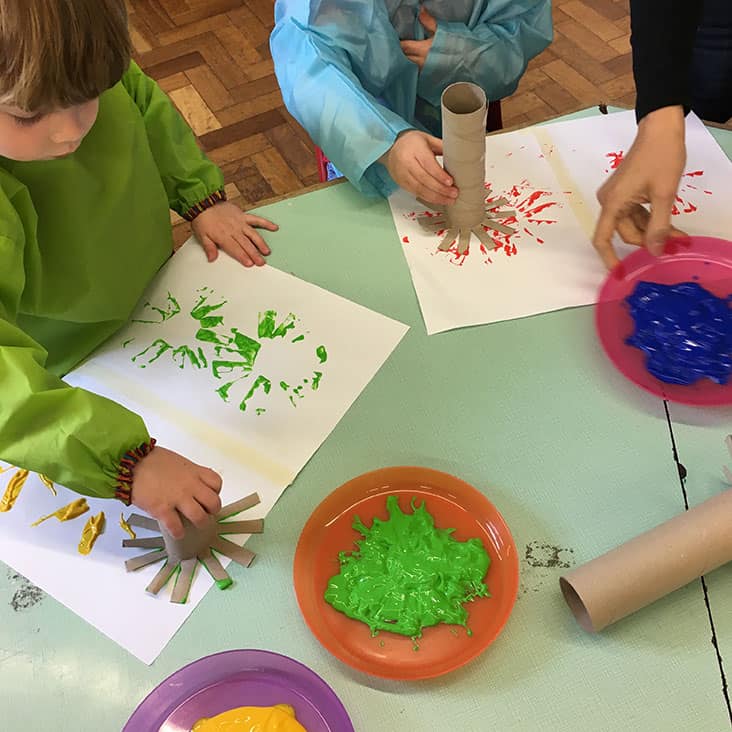 Dip the fringed end into a pot of paint and then stamp on the paper.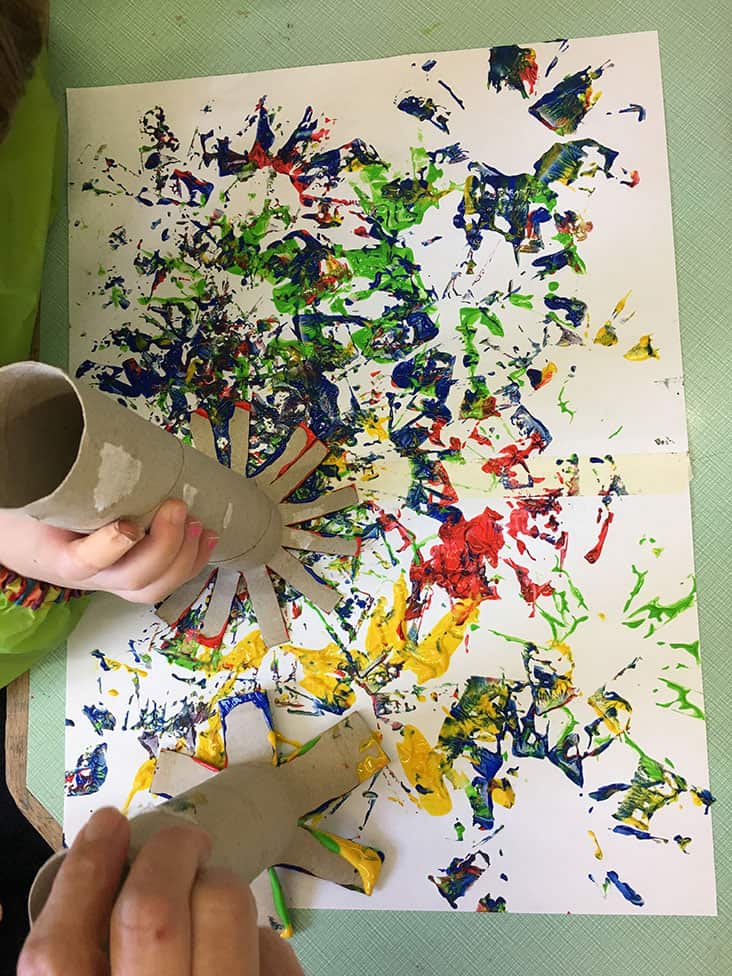 Keep on stamping until the paper looks like the sky filled with fireworks!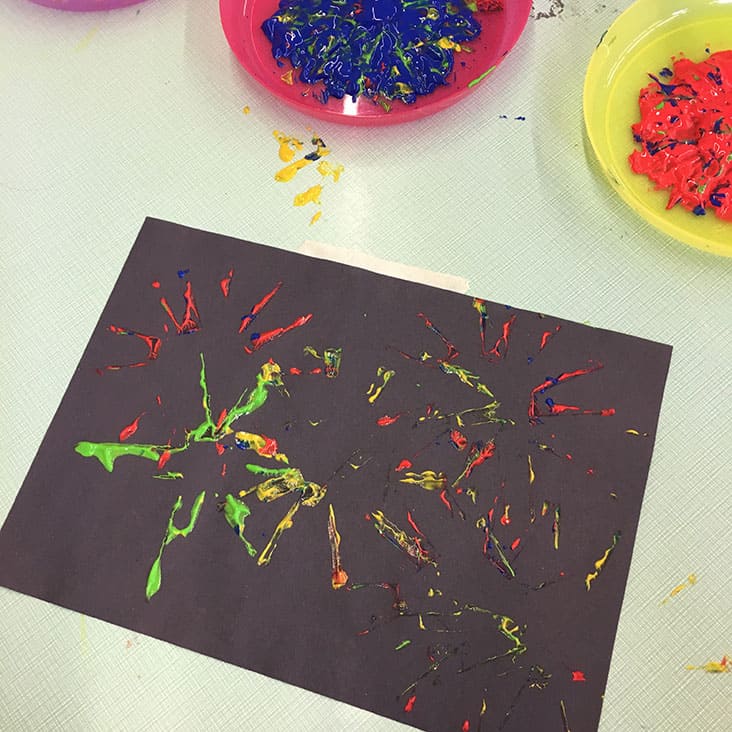 Try using black paper for a more dramatic effect.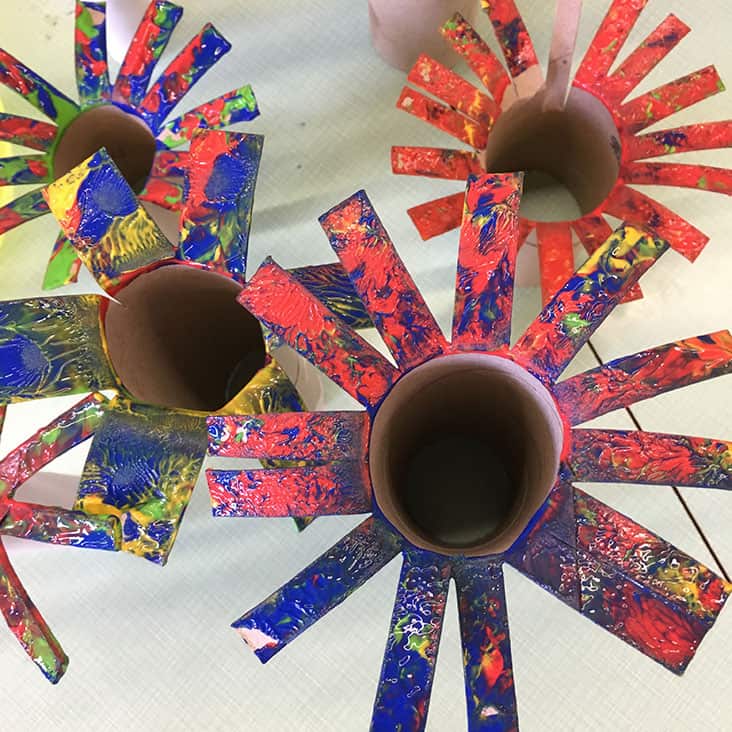 When the kids have finished their paintings take a look at the toilet paper rolls, because they now look like firecrackers and would make a great table display for your 4th of July party!