Track your emotions in a fun way using a gumball mood tracker in your Bullet Journal. You can draw your own or get a printable!
This post may contain affiliate links, which means I may receive a commission if you click on a link and purchase something. As an Etsy and Zazzle Affiliate I earn commissions from qualifying purchases.
Gumball Mood Tracker
Is it gumball or gum ball? I'm never actually sure! Anyway since I shared a gumball mood tracker spread in our hugely popular mood tracker Bullet Journal collection readers have been asking how to draw a gumball machine, or where to get a printable to use. So that's what we have today!
Gum ball machine mood tracker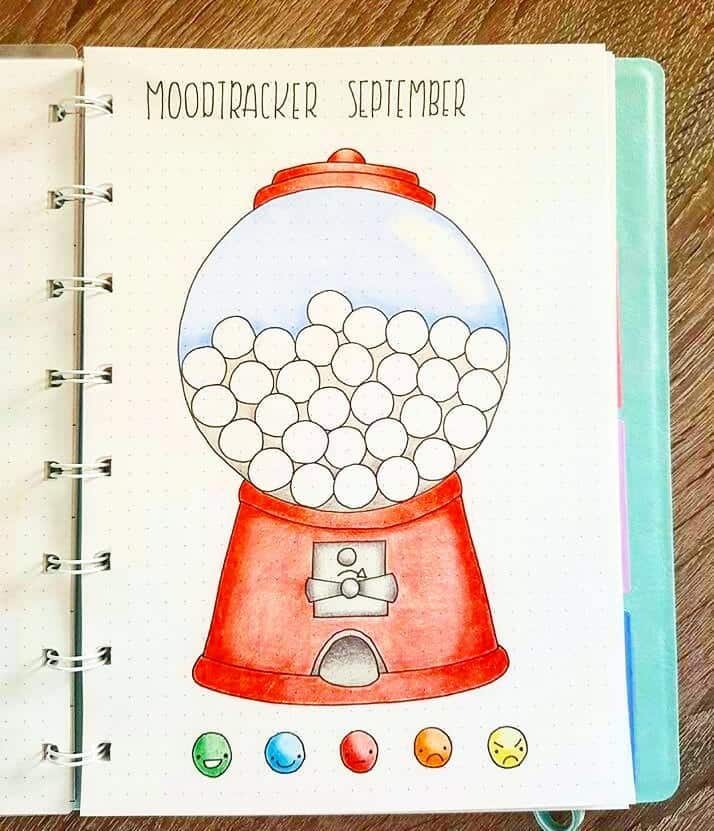 First up here's the gumball mood tracker that readers are talking about. I love the way they chose facial expressions and not just colours for the balls!
Gum ball habit tracker example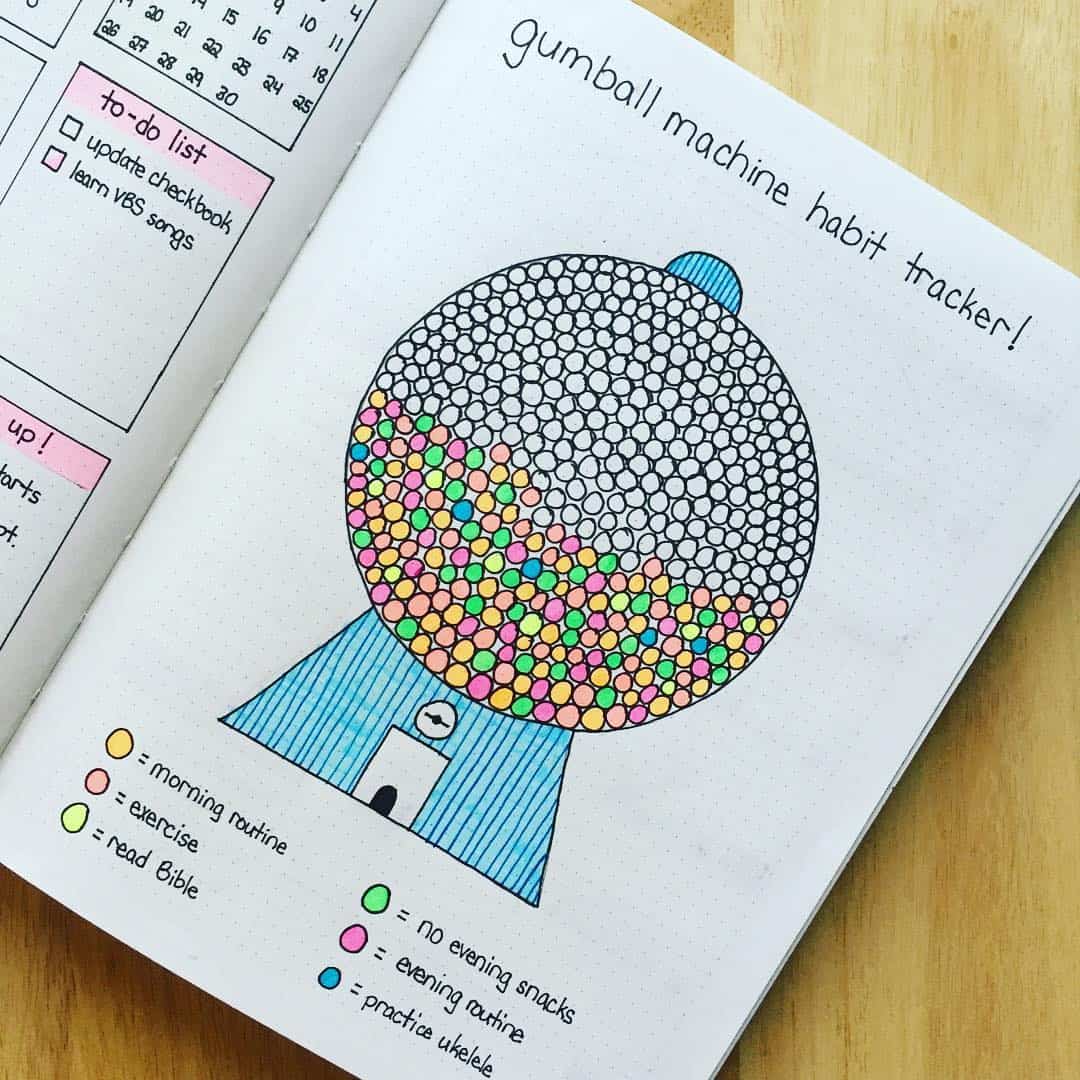 I love the simple design on this gum ball machine! It's actually being used as a habit tracker but the concept is the same.
Gumball mood tracker spread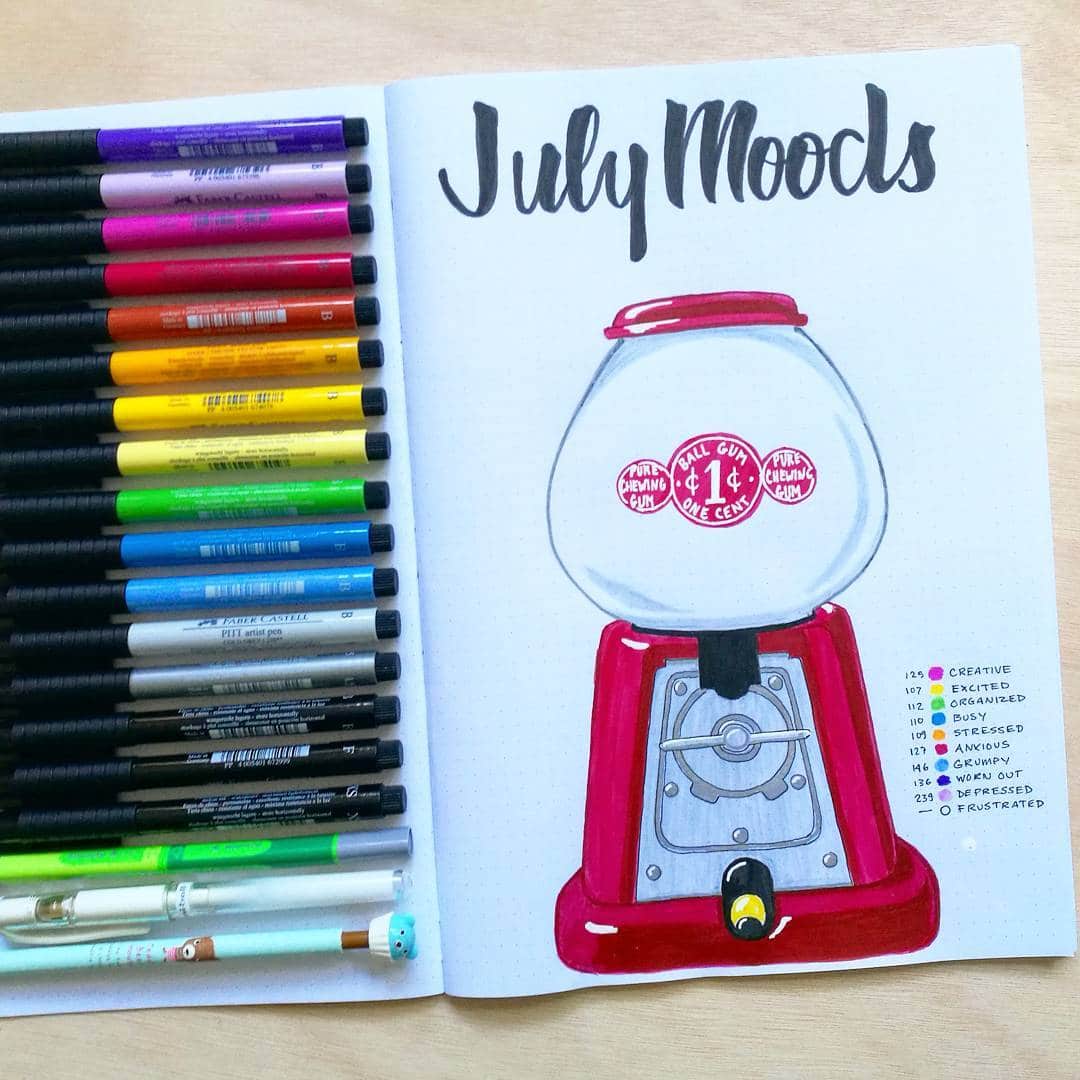 And here's Kiki's twist on the gum ball machine. It looks so realistic doesn't it! She hasn't pre-drawn her gumballs but she has picked out her colours and made an emotions key.
How to draw a gumball machine
If you really want to make one of these trackers but you have no idea how to draw the machine take a look at this video tutorial where they walk you through it step-by-step!
Gumball mood tracker in a jar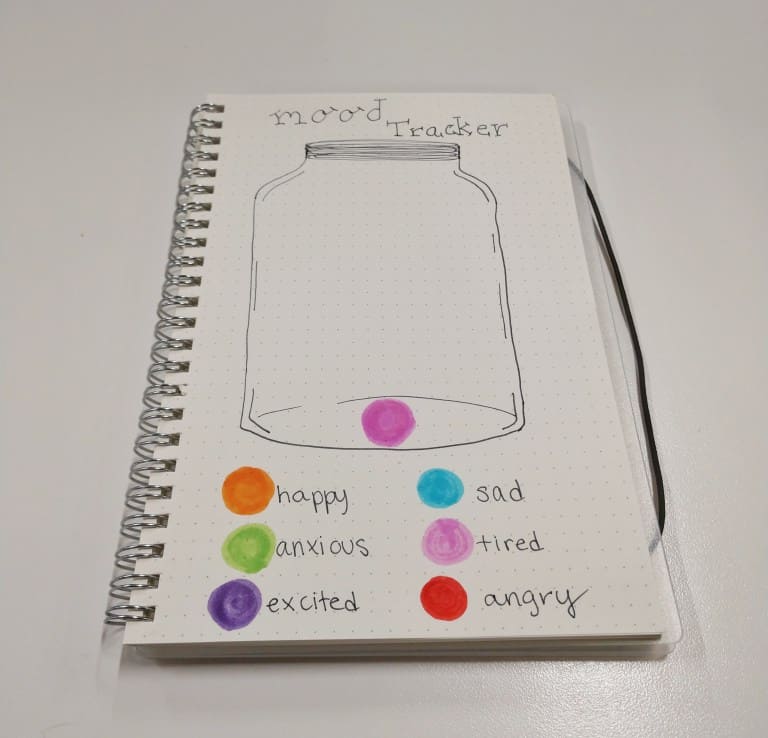 Or you could start out with something more simple and store your emotional gum balls in a jar instead!
Gumball mood tracker printable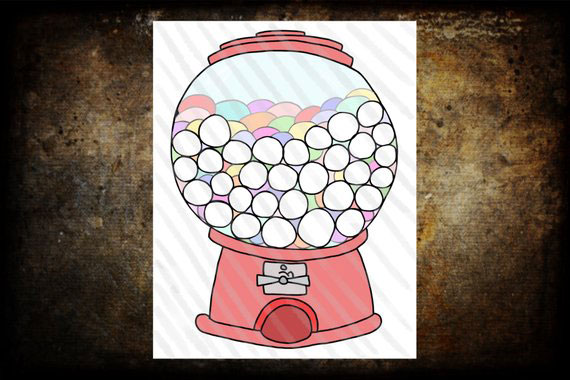 Of course the other way to make one of these trackers in your Bullet Journal quickly and easily is to use a printable like this one.
GoodNotes digital planner version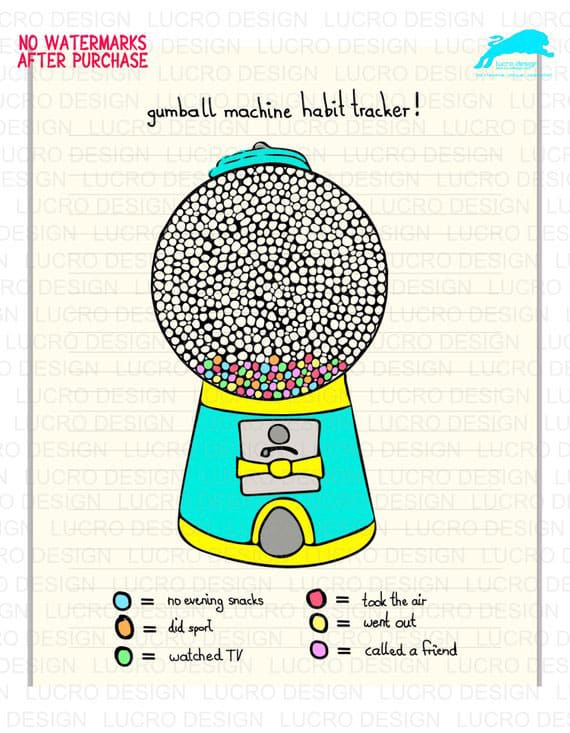 And just in case you're a digital planner kinda gal here's a pre-drawn version that works well with GoodNotes.