Tired of being stuck in the kitchen on Thanksgiving? Use these Make Ahead Thanksgiving Menu Ideas to make your dinner ahead of time and spend more of the day with your family!
Make Ahead Thanksgiving Menu
This post may contain affiliate links, which means I may receive a commission if you click on a link and purchase something. As an Etsy and Zazzle Affiliate I earn commissions from qualifying purchases.
Thanksgiving is a wonderful day to spend with your family, but it's not fun it you're stuck in the kitchen all day preparing the Thanksgiving dinner.
That's why I have been on a mission putting together a make ahead Thanksgiving menu for you full of delicious foods you can prepare ahead of time so all you have to do is cook your Thanksgiving turkey and pop the sides in the oven.
I've found everything from gravy and bread stuffing to cranberry sauce and even an award-winning bacon pecan pie!
Related Posts:
Make Ahead Thanksgiving Side Dishes
Make-Ahead Turkey Gravy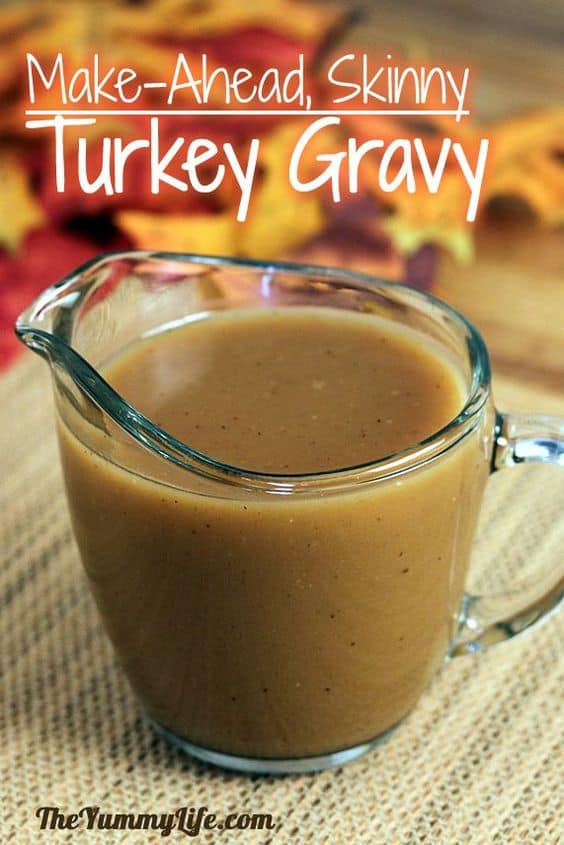 You can't have a turkey without Turkey Gravy right? But how stressful is it to have to wait for that turkey to finish cooking before you can even start making the gravy? Well no one says the gravy has to come from that exact turkey, so why not use this recipe to make it ahead of time. And it's low fat too so you can eat more dessert! (via The Yummy Life)
Back-to-Basics Bread Stuffing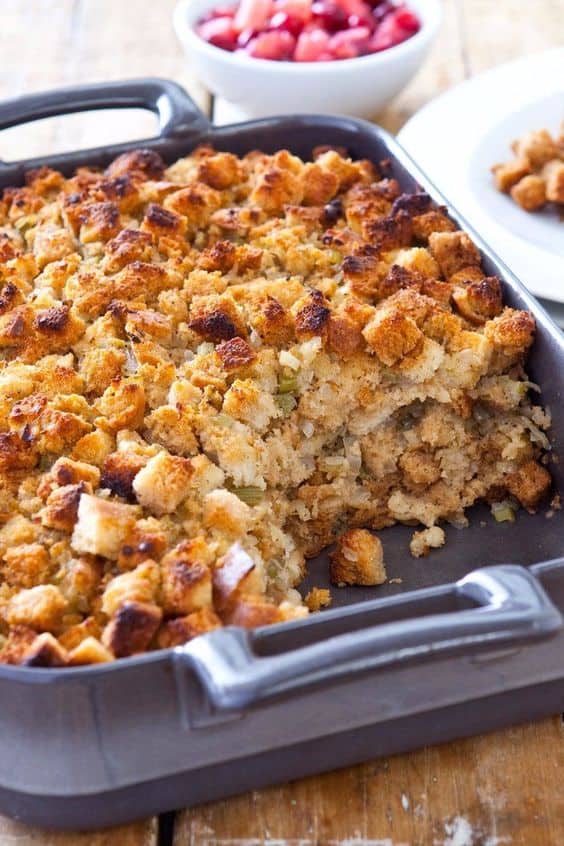 I love stuffing, I think it might be one of the best bits of the meal, and I had to share this fuss free recipe with you because it looks delicious. This is no pretentious stuffing, there's no wild rice or cherries in sight, just good old fashioned flavour. You can make this stuffing the day before and then keep it in the fridge until it needs to be baked. (via PopSugar Food)
Green Bean Casserole – Make Ahead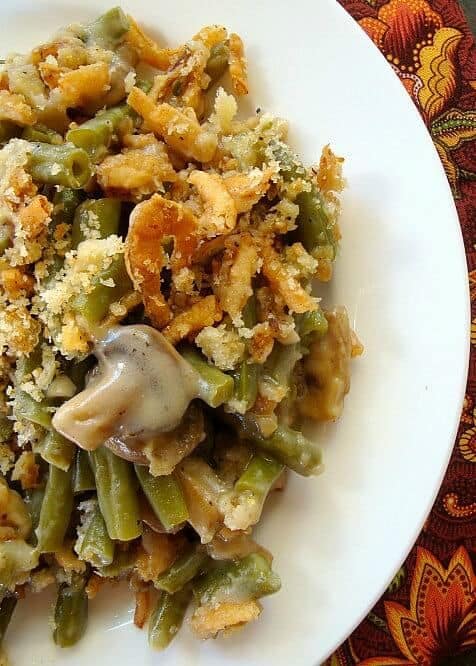 Green Bean Casserole is the perfect side dish for Thanksgiving. This recipe combines fresh green beans with a homemade silky and creamy sauce. The best thing about this recipe is that you can make it ahead of time and freeze it. Which means you can get ahead on your Thanksgiving cooking, or you can make two and freeze one ready for Christmas dinner! (via Good Dinner Mom)
Homemade Cranberry Sauce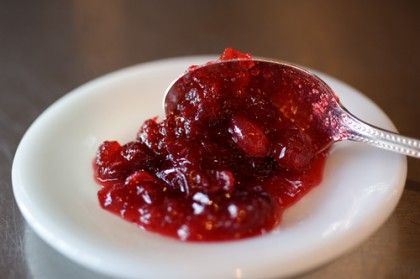 If you sometimes cheat and buy your Cranberry Sauce from the store to save time then this recipe is for you. Because it could also be known as Speedy Cranberry Sauce. Seriously you can make it in less than 20 minutes and it uses exactly four ingredients! (via The Pioneer Woman)
Creamy Make-Ahead Mashed Potatoes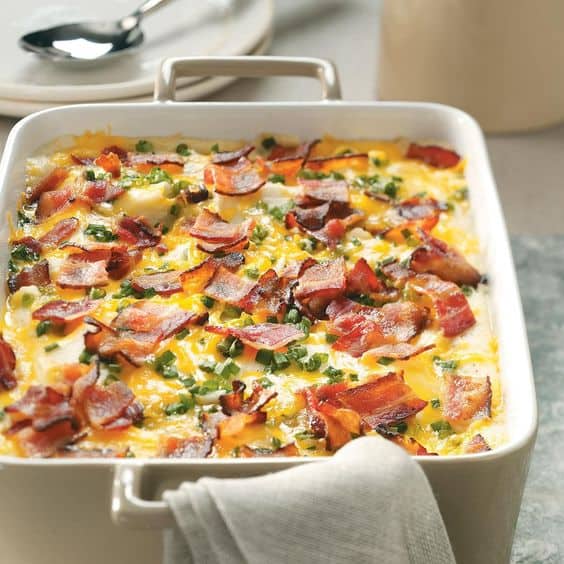 I have to confess that I've never really been a fan of mashed potatoes, because they just seem so dull and tasteless. Well that was until I discovered this recipe. It has a couple of secret ingredients to add flavour to the potatoes, and it's topped with bacon. Do I even have to add that you can make it the day before your dinner to convince you to check it out? (via Taste of Home)


Make Ahead Thanksgiving Dessert Recipes
Pumpkin Pie Cake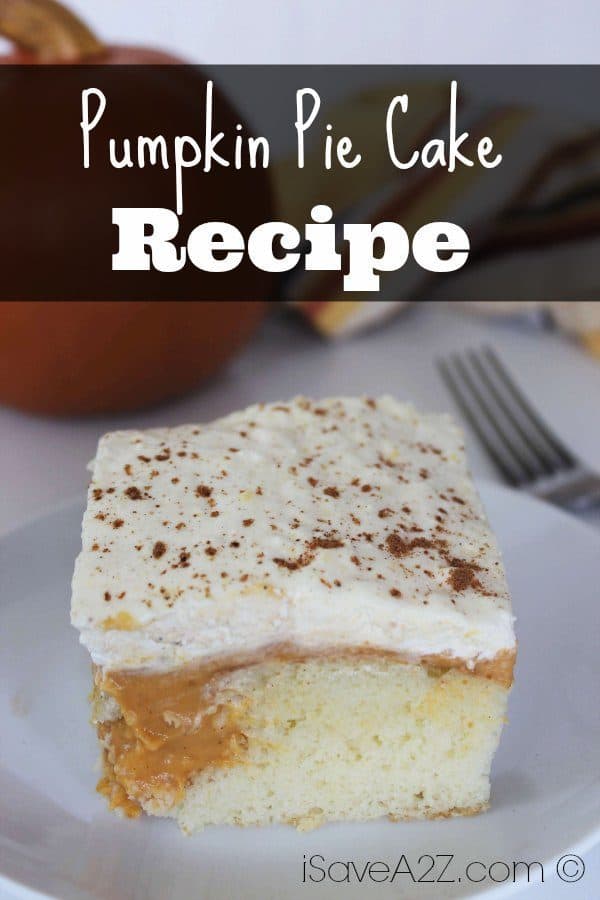 If you fancy something a little different for Thanksgiving this year why not try this Pumpkin Pie Cake recipe. It's a cheat's recipe with canned pumpkin and a boxed cake mix so you can whip it up in no time at all. (via I Save A2Z)
Pumpkin Pie – Made From Scratch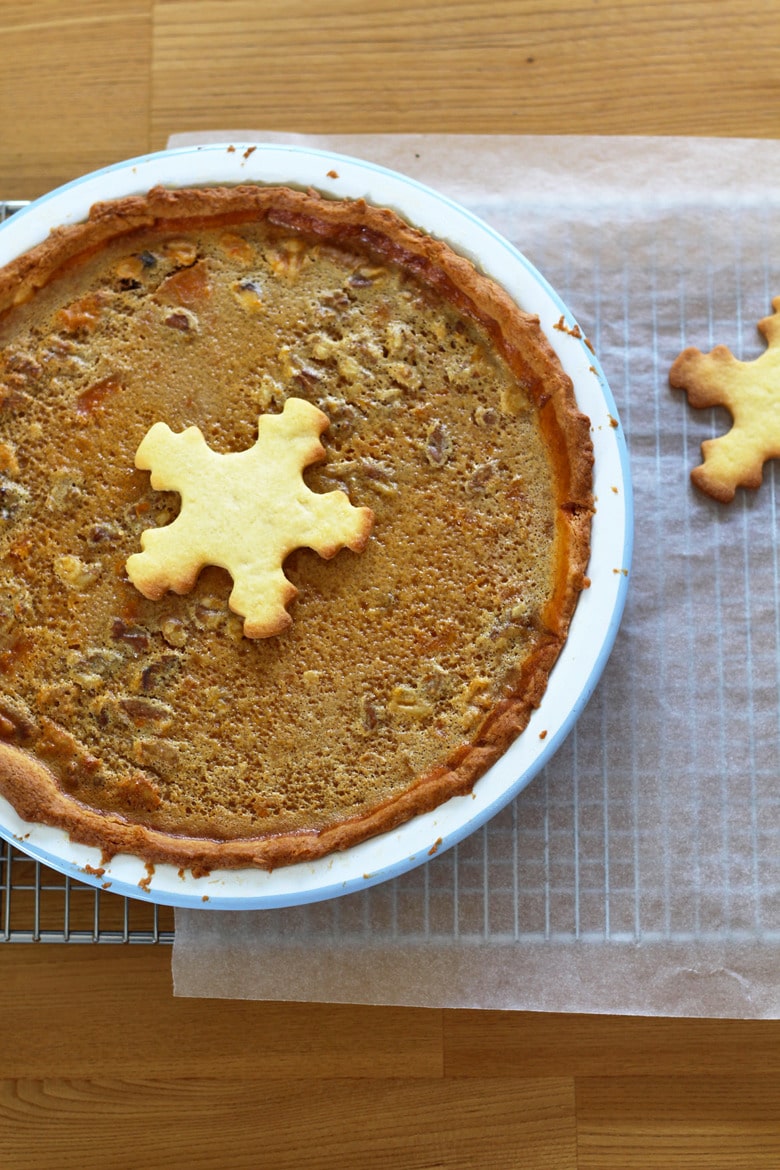 If I just shocked you by suggesting you could make a Thanksgiving dessert using canned pumpkins and a cake mix then perhaps you should take a look at this made from scratch pumpkin pie recipe instead. Sure it will take you a little longer but then you'll get the satisfaction of serving a pie just like grandma used to make. (via Made from Scratch)
Award-Winning Bacon Pecan Pie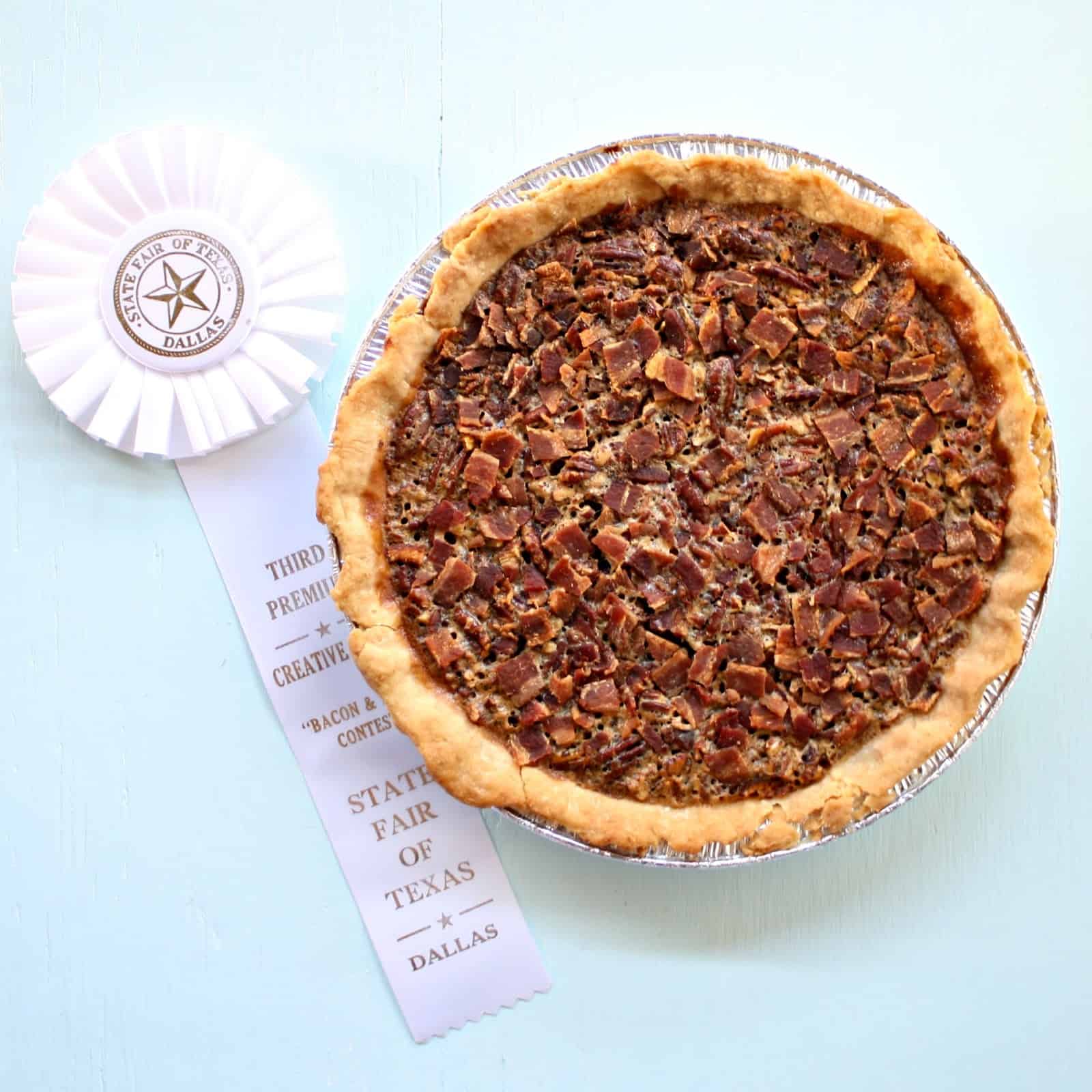 If you prefer to serve a pie with pecans over pumpkins then check out this award winning recipe, that includes bacon for added deliciousness (is that a word??) It'll be the talking point of your Thanksgiving Dinner! (via Adventures Made from Scratch)


Want more? We have loads more ideas that you are going to love in our
==>
best pumpkin recipes
collection!
How to Cook a Thanksgiving Turkey
Let's finish up with the turkey because it's actually the one thing you don't want to make ahead of time.
How to Cook a Turkey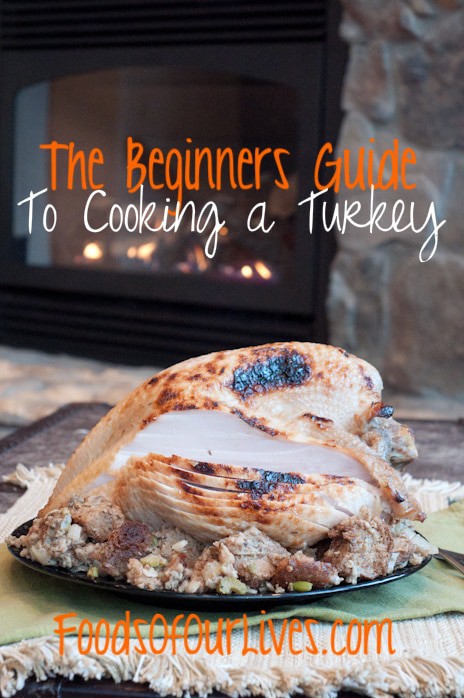 Does cooking a turkey for Thanksgiving make you nervous? I'm always terrified when I cook a turkey because I think I'm going to undercook it and give everyone food poisoning! In fact I'm so nervous I usually end up overcooking it to be sure and then it's all dry and not very tasty. Well this year I will cook my turkey with confidence thanks to this beginners guide to cooking a succulent and tasty turkey. (via Foods of Our Lives)
8 Trusty Tools for Your Thanksgiving Dinner
This make ahead Thanksgiving menu is a great way to save time so that you can spend Thanksgiving with your family. But to make it even less stressful why not treat yourself to some decent kitchen equipment:
Related Posts: