This post may contain affiliate links, which means I may receive a commission if you click on a link and purchase something. As an Etsy and Zazzle Affiliate I earn commissions from qualifying purchases.
Check out these easy sweet potato recipes and you'll see that sweet potatoes aren't just for Thanksgiving!
Easy Sweet Potato Recipes
It's a common joke in my family that I don't eat anything that grew in the ground… that is until I discovered sweet potatoes!
Of course I started out eating them as fries, but it got me wondering how else these delicious veggies could be added to our meal plan and my mind was blown!
I found everything from sweet potato nachos and soup to salad and even sweet potato pancakes drizzled with marshmallow syrup!
Many of these recipes are also Whole30 and Paleo friendly too!
As always be sure to scroll all the way to the end so you don't miss any of the great ideas.
Related Posts:
30 Minute Sweet Potato Refried Bean Nachos

I have no words to describe how delicious this looks. Serve it up for the Big Game or eat it for dinner, but I bet you'll be serving this to your family more than once! (via Build Your Bite)
Whole30 Sweet Potato Beef Chili

Whether you're doing Whole30, Paleo or you just want something downright comforting for a cool Fall evening you have to give this sweet potato beef chili a try! (via Parsnips + Pastries)
Sweet Potato Dinner Rolls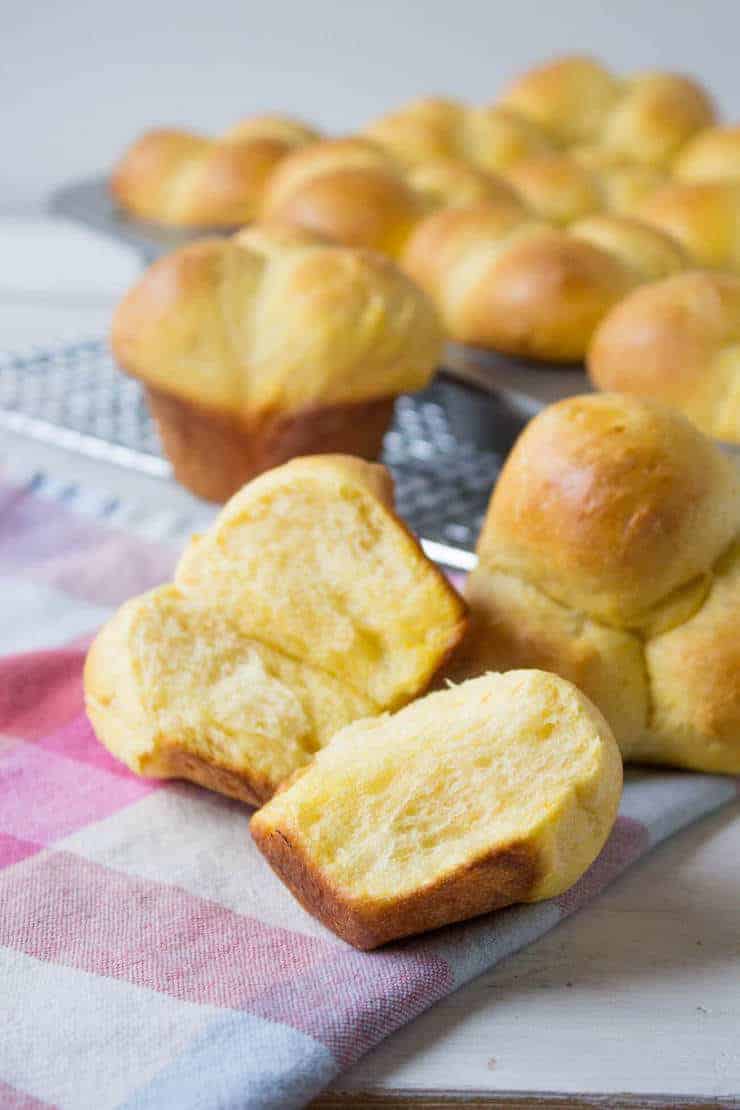 I had to read that twice to be sure I'd understood, but yes the secret to these light and fluffy "please let me have another" dinner rolls is sweet potato! (via Beyond the Chicken Coop)
Sweet Potato Pancakes with Marshmallow Sauce

How about sweet potato for breakfast, in pancakes, smothered in marshmallow sauce? Oh my word. If you serve this up to your overnight Thanksgiving guests they might never leave! (via The Worktop)
Smoked Sausage Apple and Sweet Potato Foil Packet Recipe

I love me some 30 minute dinner recipes and I'm always on the search for another, so this sweet potato and sausage packet meal had to make the list! (via Pura Vida Moms)
Candied Pecan Sweet Potato Casserole

If you can't get enough of sweet potato and marshmallow try adding some crunchy pecans into the mix and making this casserole. (via Le Creme de la Crumb)
Spiralized Sweet Potato Egg in a Hole

If you are eating Paleo and missing your egg in a hole because you can't eat bread try it this way instead with spiralized sweet potatoes! (via Eat the Gains)
Sweet Potato Flatbread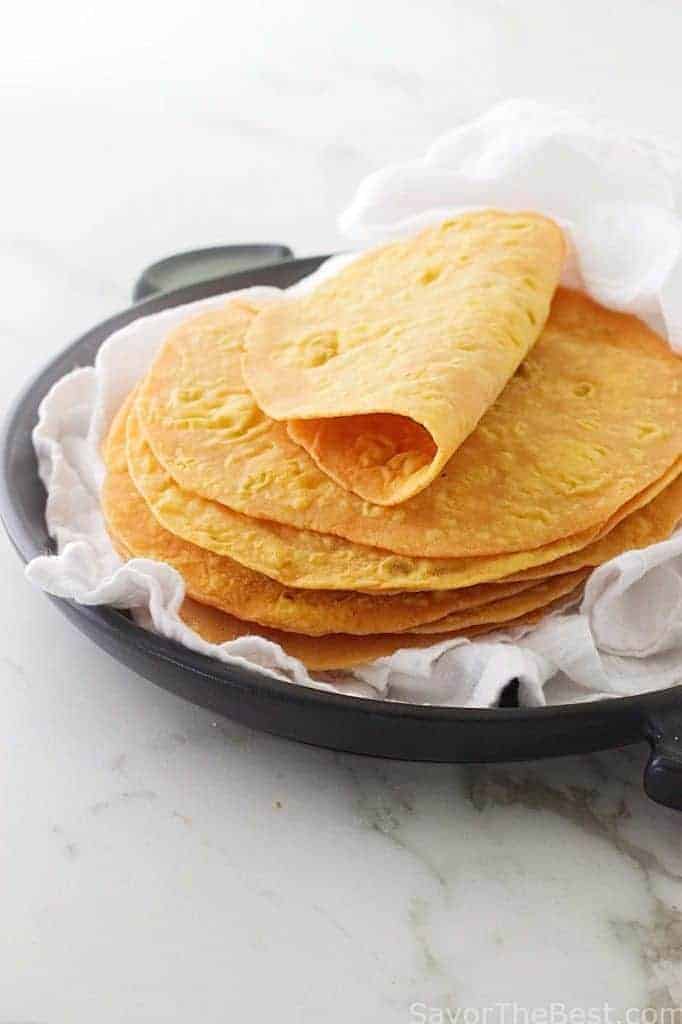 Or make yourself some bread using just three ingredients, one of them of course being sweet potato! (via Savor the Best)
Sweet Potato Toast: 3 Ways

Or toast the sweet potato! That's right. In the toaster! And top it with something yummy just like you would a slice of bread! (via Little Bit Of)
Autumn Sausage and Sweet Potato Pizza

Here's a new recipe for you to try with your family on pizza night. Combine the sweet potato with sausage and they're in for a treat! (via The Crumby Kitchen)
Brown Sugar Bacon Roasted Sweet Potatoes

Yum. If you're looking for a sweet potato side to serve for Thanksgiving or Christmas it has to be this one. (via Holidays & Parties that Sparkle)
Sweet Potato & Coconut Soup with Warming Spices

As the nights draw in you can't beat a bowl of warm comforting soup so add this one to your meal plan. (via Trinity's Conscious Kitchen)
Bacon and Sweet Potato Hash

If you can't get enough bacon try combining it with sweet potato and egg for this delicious hash that's both Whole30 and Paleo compliant. (via The Whole Smiths)
Sweet Potato, Pomegranate & Crispy Quinoa Salad

For a deliciously healthy – and colourful – lunch this salad certainly fits the bill! (via Wendy Polisi)
Caramelized Onion & Kale Twice Baked Sweet Potatoes

Oh here's another sweet potato appetizer that'll have your guests calling for more! (via Little Bits of)
Breakfast Sweet Potat-"Oats"

And let's finish up back with a sweet potato breakfast recipe that is the perfect choice for you if you are missing your usual bowl of oatmeal! (via Little Bit of)
Related Posts:

---