This post may contain affiliate links, which means I may receive a commission if you click on a link and purchase something. As an Etsy and Amazon Associate I earn commissions from qualifying purchases.
Did you ever see anything so adorable? This teeny tiny miniature crochet toy dragon is as cute as a button, and not much bigger than one! Grab the embroidery floss because you need to make one right now!
Miniature Amigurumi Dragon Crochet Pattern
Y'all have a thing for crochet dragons I know, which is why when I saw this teeny tiny little guy I couldn't get to my computer fast enough to share it with you!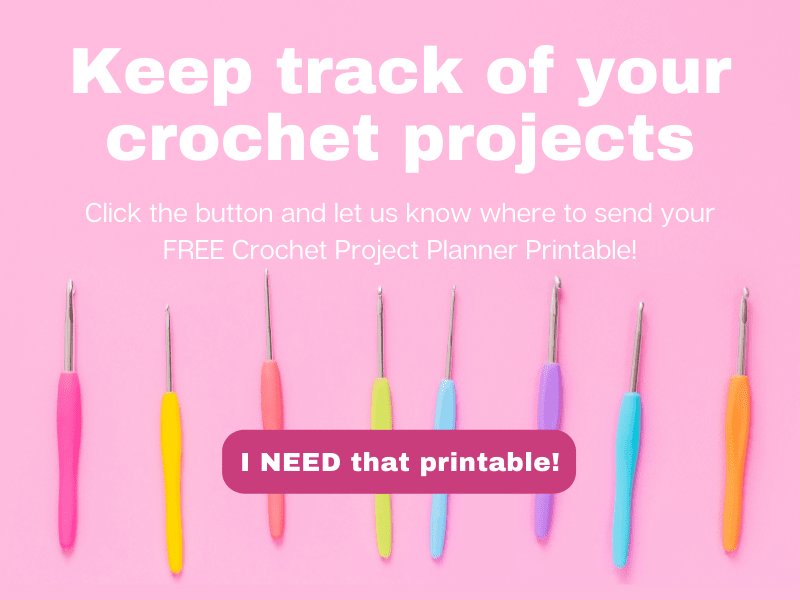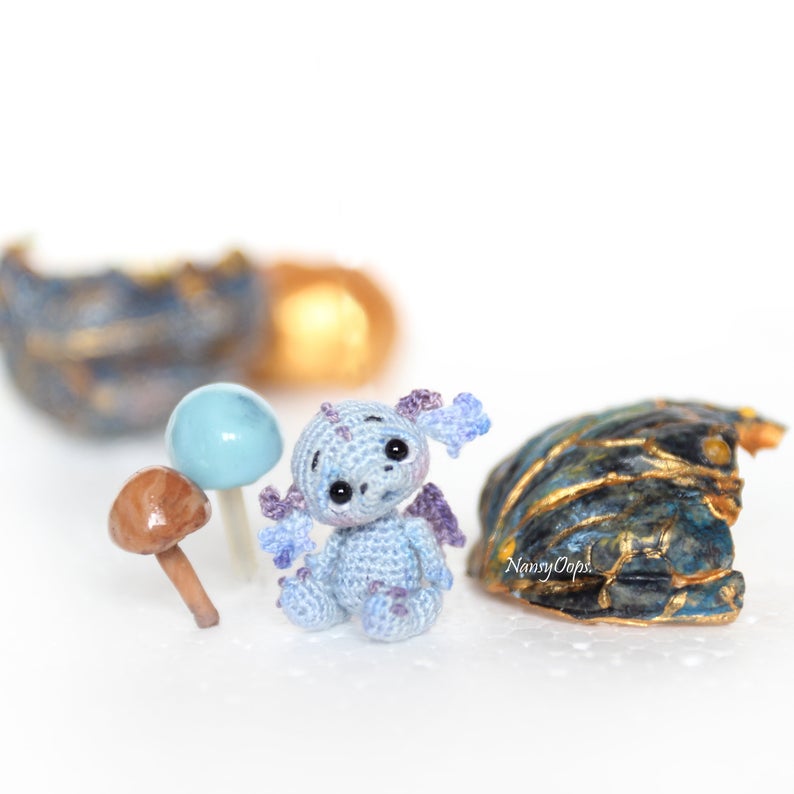 I've never tried crocheting anything quite so small before but he is so stinking adorable I just have to give it a try!
Of course because he is so itty bitty this little dragon is not a toy. Sorry kids but this mystical creature is strictly for the grownups!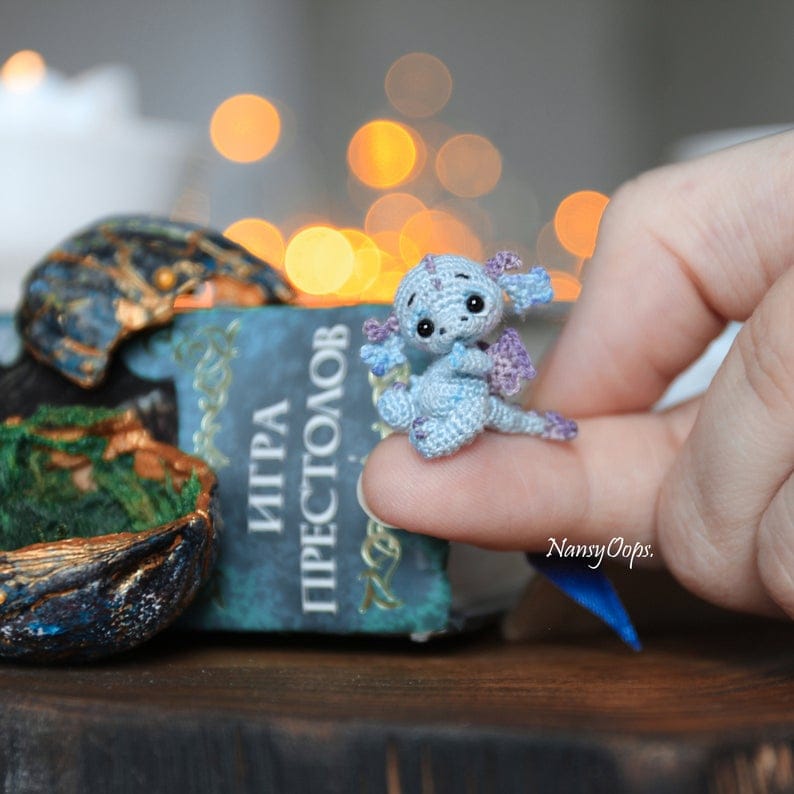 I found a video on You Tube so you can get a closer look at him, just click play on the video below:
He would look so cute sitting on a bookshelf, or on your desk. Hmm do you think it would be possible to turn him into a pencil topper?
You could definitely transform him into a keychain though, you'd just need to add a loop to the top of his head and add a ring to attach him to your keys or turn him into a mystical bag charm that everyone would be jealous of!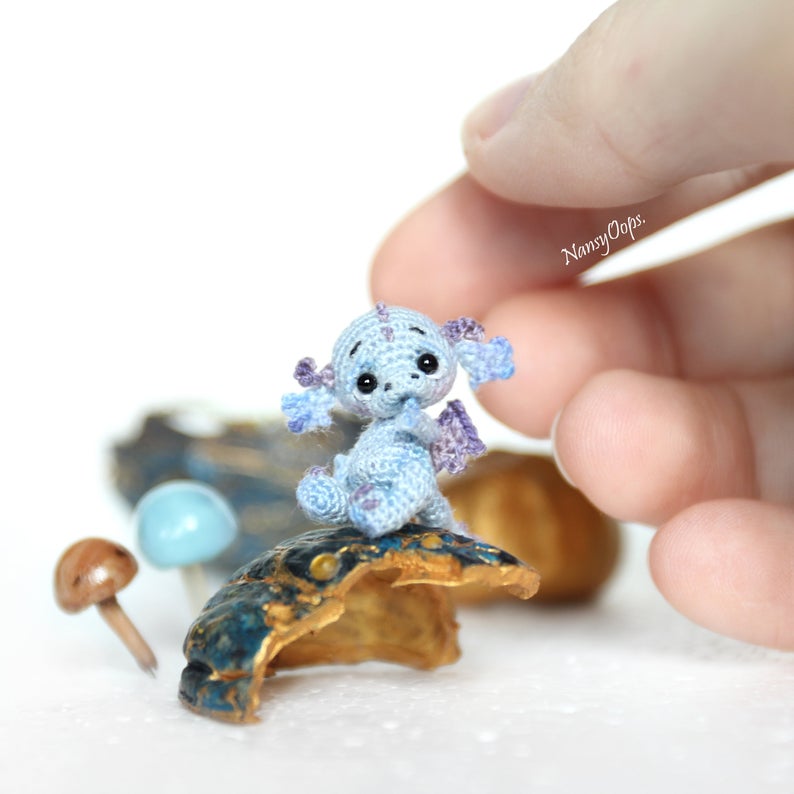 As you can imagine working at such a small scale means this amigurumi animal is an intermediate level crochet project.
The pattern is 25 pages long and includes 140 photographs to help you along the way!
It comes as a PDF get that you can pick up from NansyOops' Etsy store. And since you don't have to sit around waiting for it to arrive in the mail you can get started right away!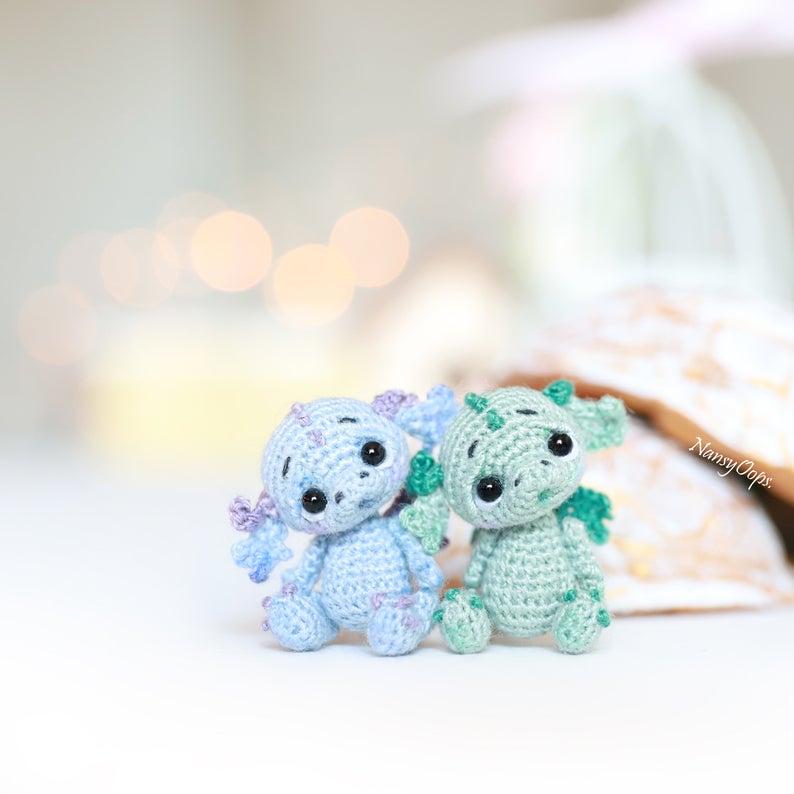 The little guy in the pictures measures just 20mm tall, that's 0.8 inches!
The final size of your dragon will depend on the yarn you use. To make him this small you need to use embroidery thread and a 0.5mm / steel size 18 crochet hook.
Are you in? Click here to get the pattern and get started on your first dragon!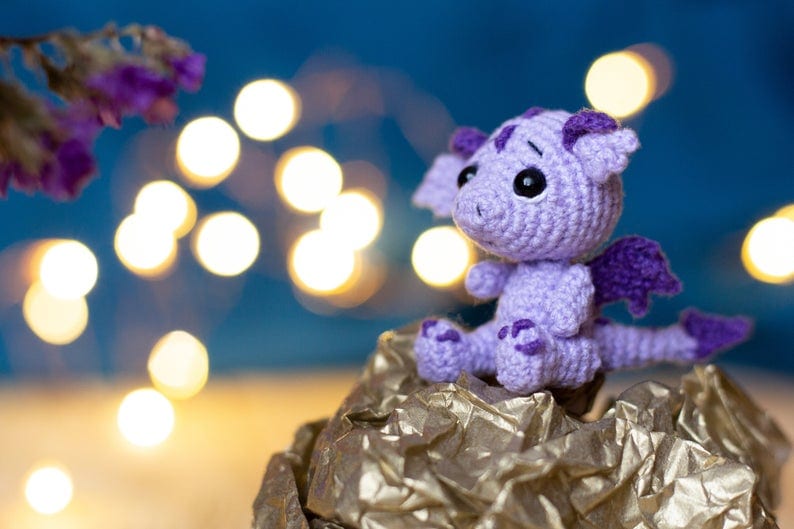 Don't worry if you don't think you have the skills to make a teeny dragon yourself you can order one from Olya's Etsy store. Click here to see if she has any in stock.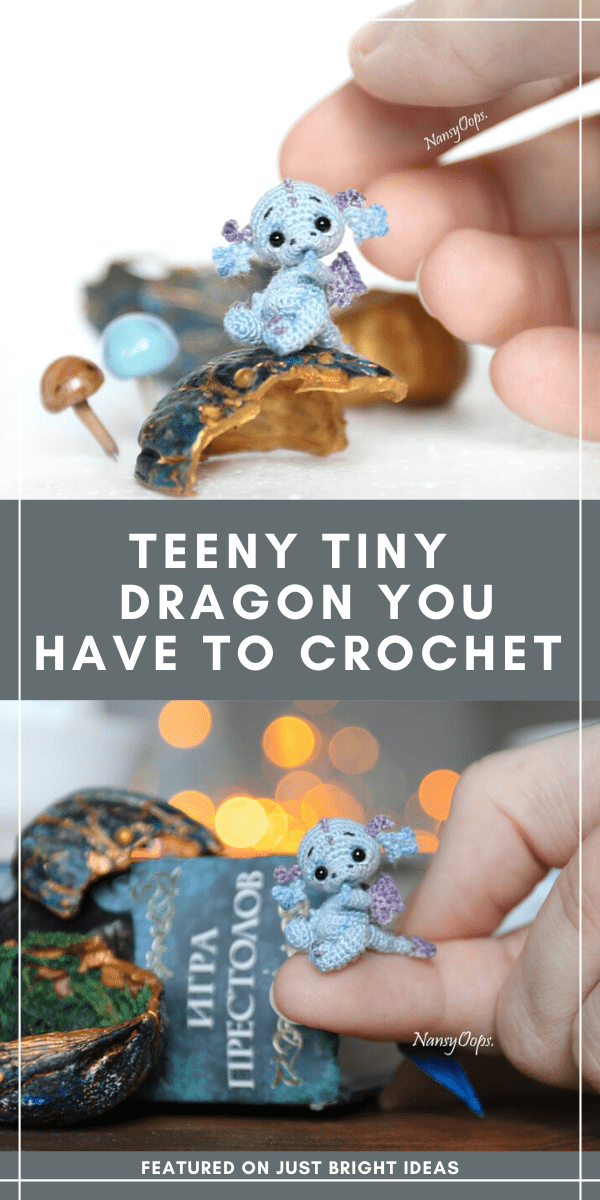 If you love dragons then check out this life sized dragon pattern that your kids will go crazy over!