This post may contain affiliate links, which means I may receive a commission if you click on a link and purchase something. As an Etsy and Zazzle Affiliate I earn commissions from qualifying purchases.
These quick and easy chili recipes are healthy and kid friendly too. They're perfect for lazy winter evenings or tailgating!
Quick and Easy Chili Recipes
A warm and hearty chili is the perfect way to end the day when it's cold outside. Today I've been seeking out a selection of deliciously quick and easy chili recipes so that you've got something to choose from on a cold day, a lazy day, or even game day. Because nothing says tailgating quite like chili right?
Slow Cooker Texas Chili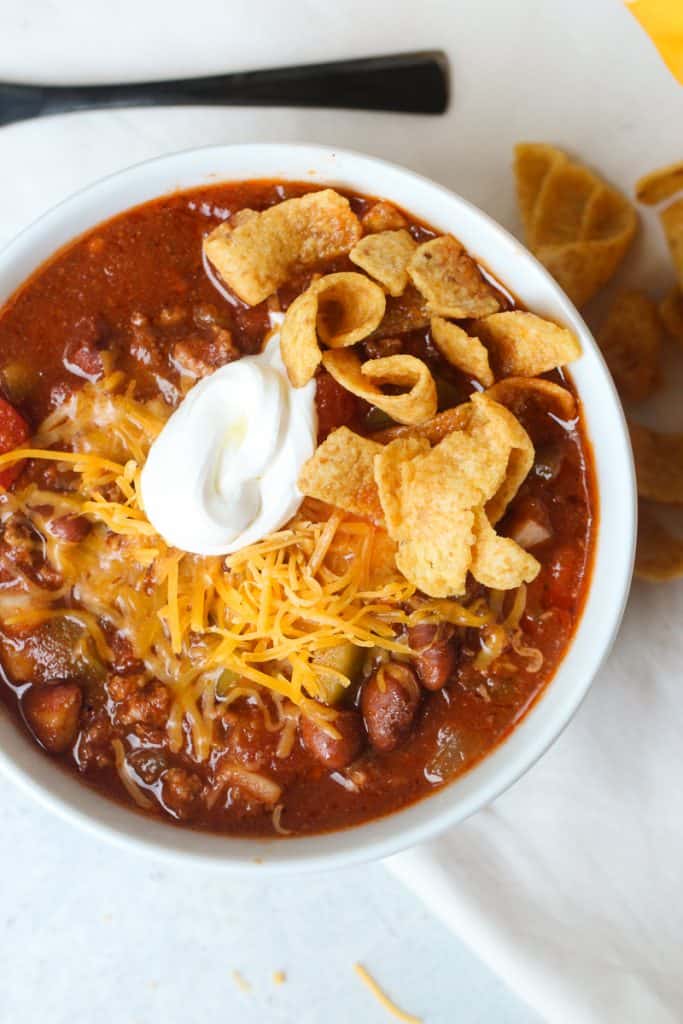 Nothing says quick and easy like a slow cooker recipe. This Texas Chili has a secret ingredient to add some warmth and is perfect served with Cheesy Garlic Texas Toast. (via Six Sister's Stuff)
Easy Chili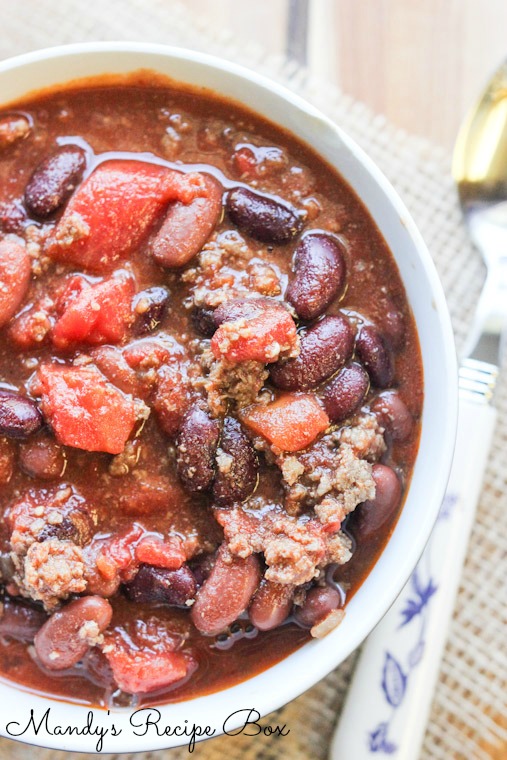 If you're not keen on peppers then you might want to try this Easy Chili recipe instead. You just dump the ingredients in a pan and simmer for an hour. Can't say easier than that right? (via Mandy's Recipe Box)
Lemony Mushroom Chicken Chili + Jalapeno Cheddar Cornbread

I know I promised you quick and easy chili recipes, and this one isn't as quick as the others. But I had to include it because it's not often you come across a chili recipe with lemon and mushrooms. But apparently this chili is so special new moms request it as soon as they get out of the hospital! (via Blooming in Bedlam)
30 Minute Spicy Ancho Turkey Chili

Now let's get right back to quick and easy. How does 30 minutes grab you? A delicious hearty chicken you can make from scratch in less time than it would take to deliver a pizza. Sounds good right? Apparently it's so good Lindsay made it 3 times in a week! (via Pinch of Yum)
5-Ingredient Chili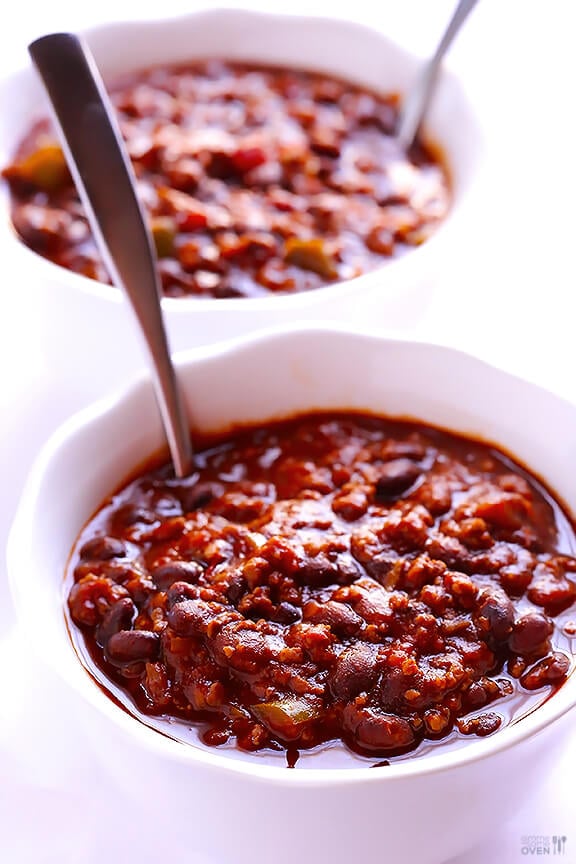 It seems that most great chili recipes come with a list of ingredients as long as your arm, which is why this one jumped out at me. Because it has just five ingredients. Oh and it's another 30 minute dinner so if you've been out and about you can still serve this up before the game starts. (via Gimme Some Oven)
Wendy's Chili Copycat Slow Cooker Recipe

Are you a fan of Wendy's Chili but don't have a restaurant nearby? Well then you will love this copycat recipe so you can now make it at home. Oh and it's another crock pot recipe so the preparation takes no time at all and then you can just leave that pot to do it's thing while you go about your day. (via Life with 4 Boys)
The Best Turkey Chili You'll Ever Taste

How about a healthy chili recipe? This one uses 99% fat free ground turkey. And it's just perfect for tailgating. (via Eat Yourself Skinny)
Slow Cooker Hearty No-Bean Chili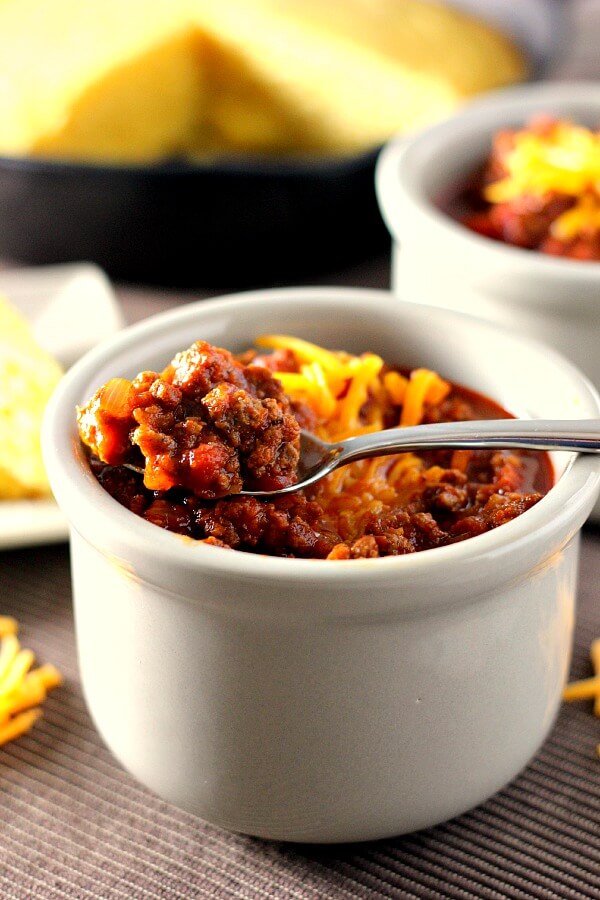 If you never make chili at home because you or the kiddos don't like beans then this is the perfect choice for you. All of the flavour with none of the little round things. (via Pumpkin 'N Spice)
Crockpot Pumpkin Chili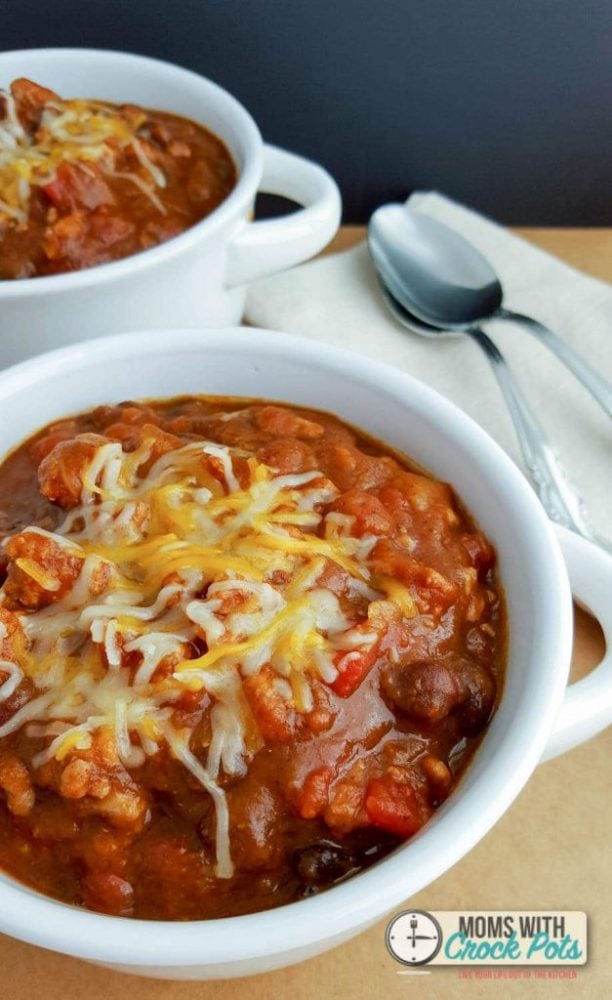 If your kitchen is overrun with pumpkins at the moment you might want to be a little adventurous and add some pumpkin to your turkey chili. The semi-sweet flavour compliments adds a great depth to the flavour of your chili. (via Moms with Crock Pots)
Chili Cheese Pretzel Bites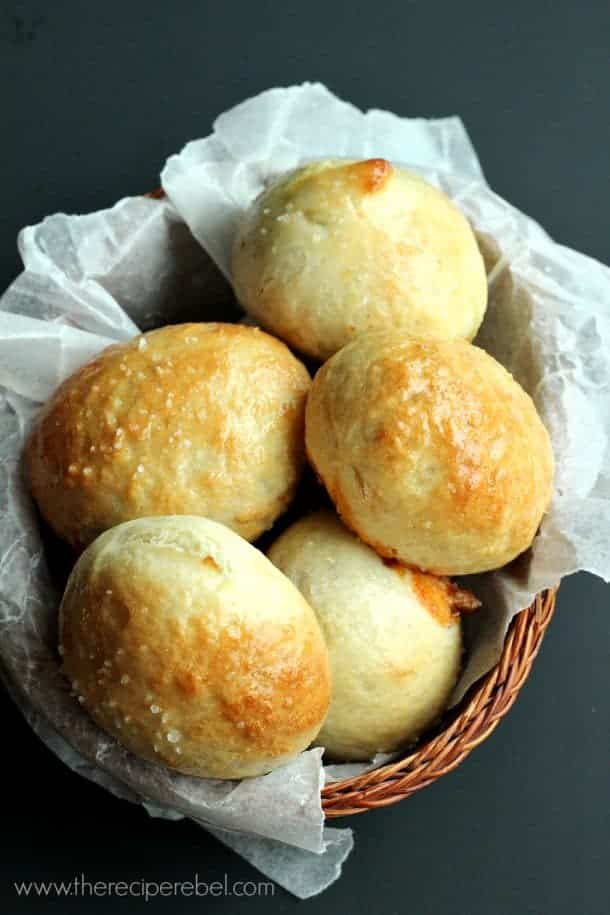 Shall we finish up the list of quick and easy chili recipes with something a little different? How about combining the chilli, with cheese and then baking it in a pretzel bite? Is your mouth watering at the thought? Wait until you click through and read the recipe! (via The Recipe Rebel)
More comfort food recipes