DISCLOSURE: Some of the links below are affiliate links. This means that, at zero cost to you, I will earn an affiliate commission if you click through the link and finalize a purchase. All opinions are my own, and I only recommend products that will add value for my readers.
These crochet patterns for all abilities make fabulous handmade gift ideas for family and friends!
Crochet Patterns
Whether you're thinking ahead to Christmas, looking for baby shower gift ideas, or just want to put a new project on your hook for the fun of it these crochet patterns make wonderful handmade gift ideas whatever the occasion!
Mini Rose Crochet Pattern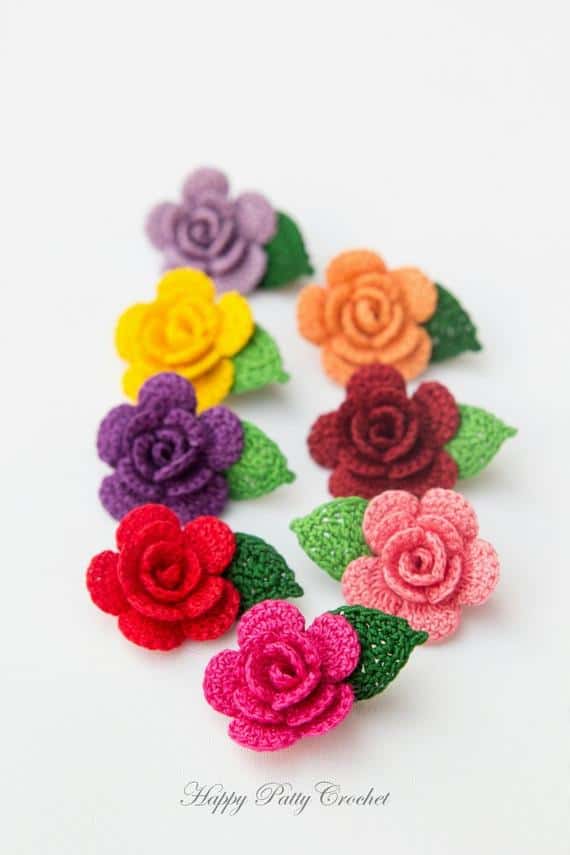 If you're wondering how to make crochet flowers, these mini crochet roses are perfectly adorable and work up in no time at all. You can let your imagination run wild to decide what to do with them. Maybe turn them into hair clips for a little girl, or a beautiful brooch for your grandma. You could even turn them into a mini bridesmaid bouquet using colors to match the wedding scheme.
Slouch Beanie Hat Crochet Pattern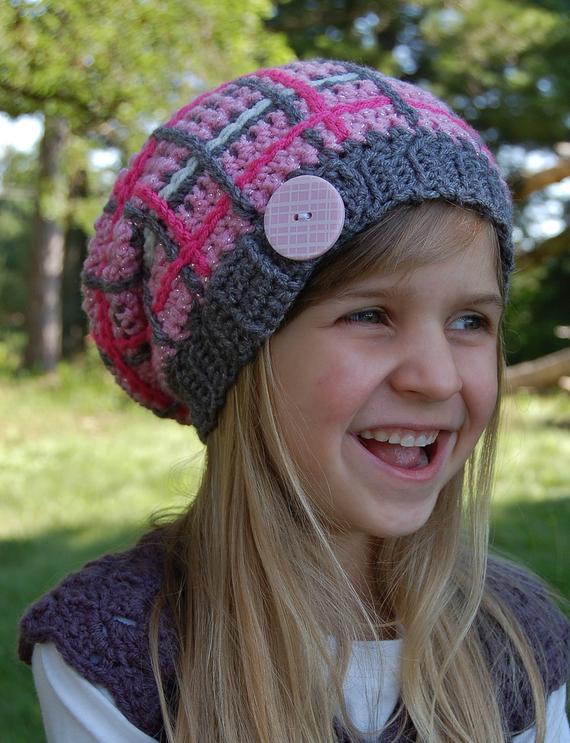 Slouch beanie hats are perfect for winter days, and bad hair days too! This fabulous plaid pattern comes in three sizes from toddler through to adult so you could use the same pattern to make hats for the whole family! If you're a beginner then you can follow the pattern, but if you're a more advanced crocheter you can design your own plaid and color combo!
Boot Cuff Crochet Pattern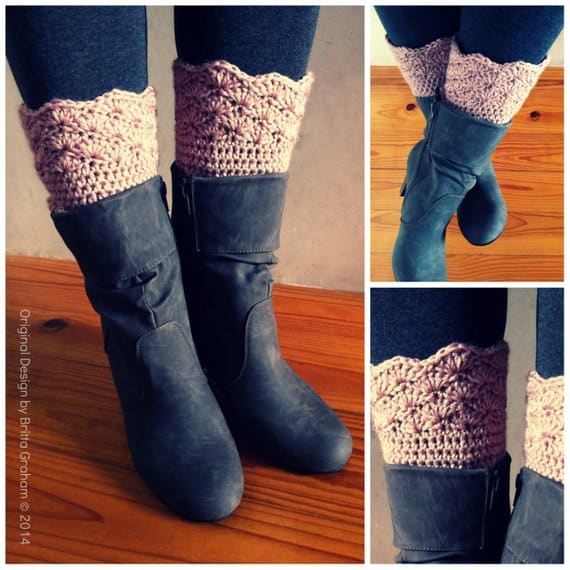 The temperature has dropped outside today and winter is on it's way so it's time to dig out your boots and why not make them look super cute by adding a crochet boot cuff like this?
Scrap Yarn Market Bag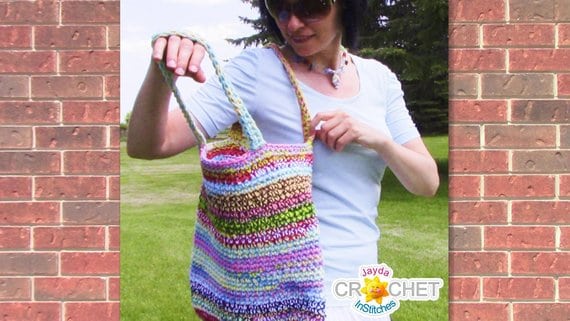 Here's a great idea for Christmas gifts for all of your friends and family that you can make using your scrap yarn… market bags! Because we all need to do our part to stop using plastic bags right since they're so bad for the environment.
Friendly Wendy Crochet Toy Doll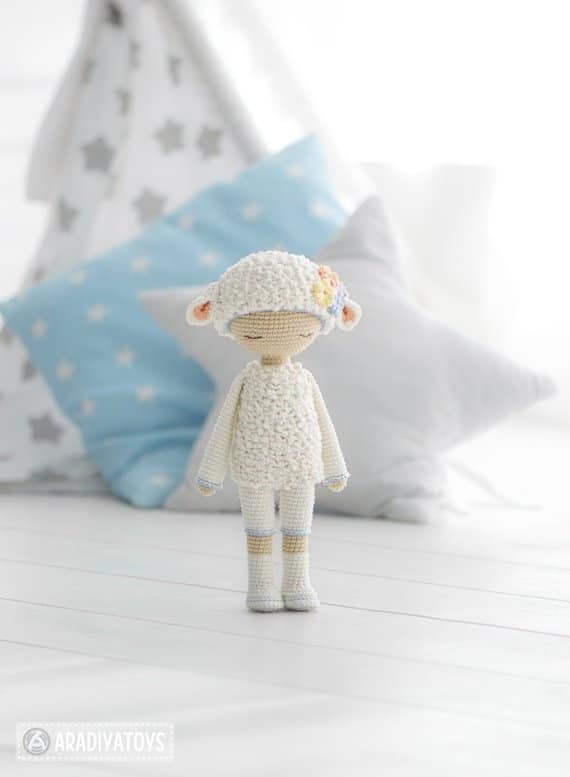 Oh my goodness isn't she just the most precious little doll! I love that she's dressed in a sheep outfit, making her the perfect friend for bedtime!
Playful Penguin Security Blanket Crochet Pattern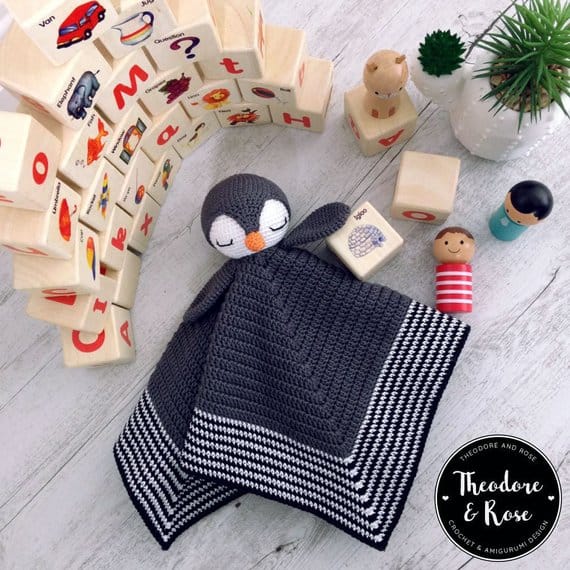 Speaking of adorable… how sweet is this little sleeping penguin! It's a lovey security blanket and it would make a fabulous gift for a new baby don't you think?
We have more
crochet baby toys
that are perfect for baby shower gifts if you need 'em!
Crochet Baby Mermaid Tail Pattern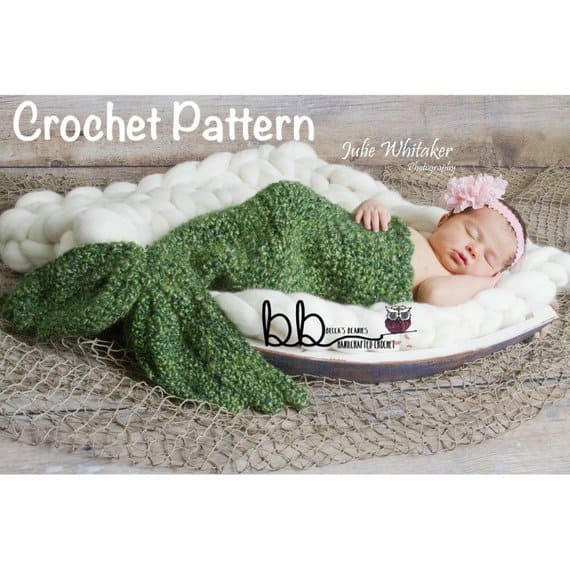 Speaking of adorable and babies quite a few of my friends are having baby photo shoots at the moment and if yours are too why not crochet up a baby mermaid tail for a little one to wear?
Halloween Amigurumi Crochet Pattern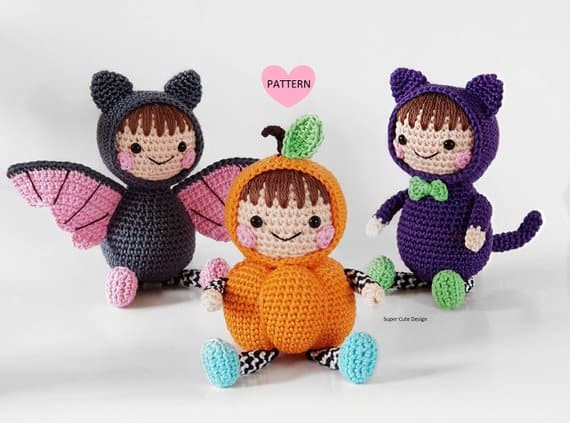 Halloween is nearly here but there is still just about time to whip up this adorable trio! How cute is that little guy in his bat Halloween outfit?
Cute Heart Owl Crochet Pattern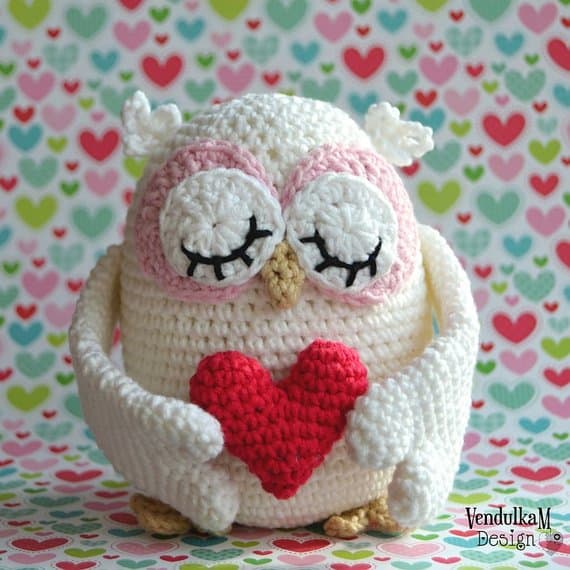 Aww how sweet! A shy little owl who has fallen in love, making her the perfect gift for any time of the year, but especially for Valentine's Day!