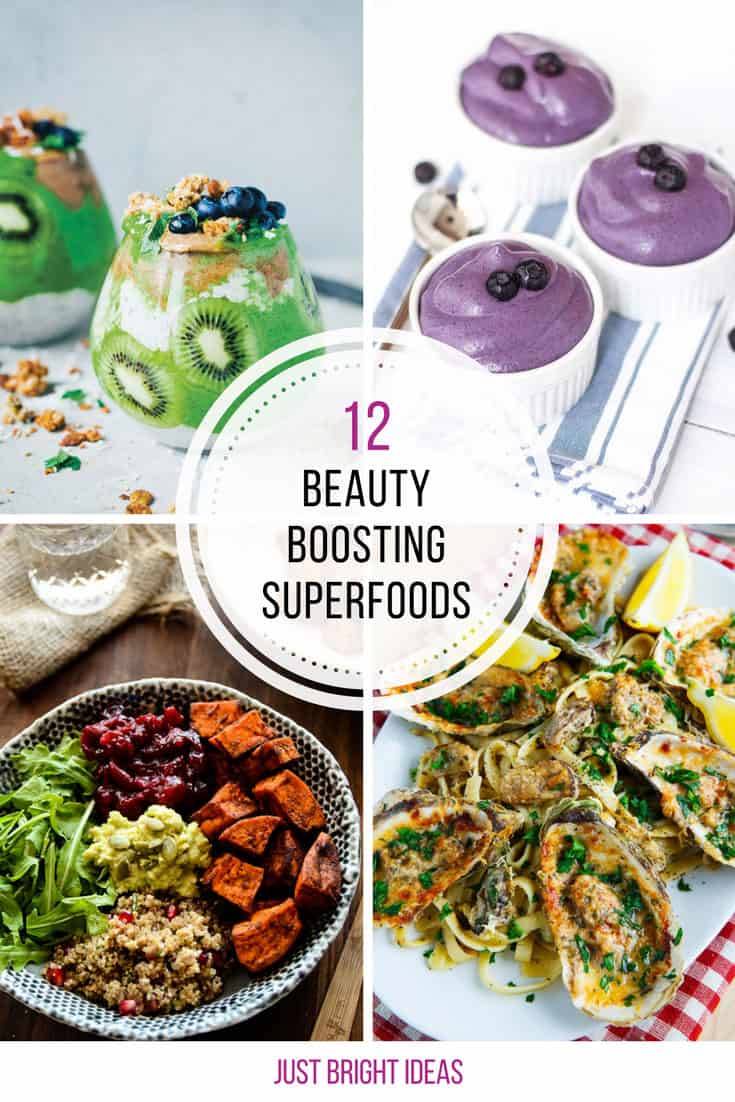 Pin these ideas! Hit the button to save these ideas for later. Don't forget to follow us on Pinterest for more great stuff!
This post may contain affiliate links, which means I may receive a commission if you click on a link and purchase something. As an Etsy and Amazon Associate I earn commissions from qualifying purchases.
&
---
They say that beauty comes from within, and when it comes to these beauty boosting superfoods that's exactly right! If you dream of glowing skin, stronger nails and lustrous locks try adding some of these foods into your diet.
The Best Superfoods For Beauty

12. Lemons
You might not think of lemons as superfoods but they most certainly are, and they do amazing things for your skin.
Drinking lemon juice helps your body to detox, eliminating toxins from your liver and digestive system, which also helps to cleanse and revitalise your skin at the same time.
Try drinking a tall glass of water with lemon slices in it first thing in the morning, or putting lemon on your salads instead of a heavy dressing.
Golden Glow Elixir Juice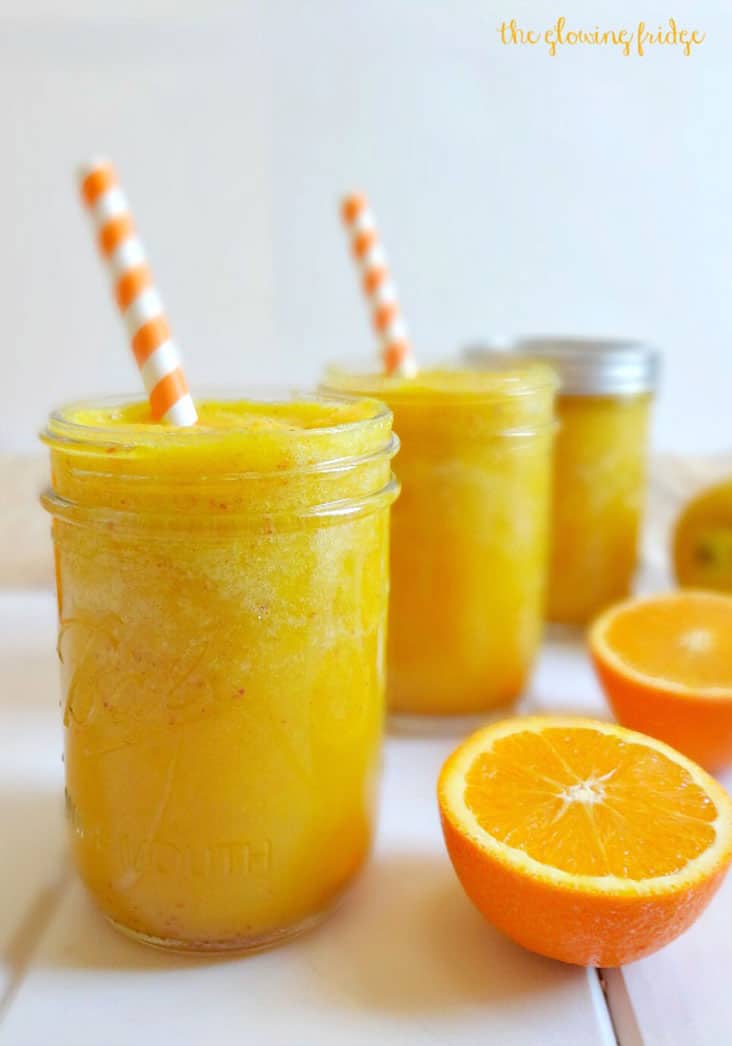 Found it here >> The Glowing Fridge
Another delicious way to get your fix of lemons is to try this Golden Glow Elixir Juice, which is also packed full of antioxidants.
11. Blueberries
Blueberries are considered a superfood because they are packed full of nutrients, from antioxidants, for various vitamins and minerals.
The antioxidants and the vitamins, like vitamin C, A, and E, can all help to restore your skin cells, making your skin look more youthful. Blueberries will also help if your skin has been sun-damaged and to brighten up your skin and leave you with silky smooth hair as well.
Another excellent thing about blueberries is that they are super easy to add to your diet. This superfood can be topped on anything from salads to oatmeal or yogurt, eaten on its own as a snack, or added to your favourite desserts.
Healthy Blueberry Whipped Cream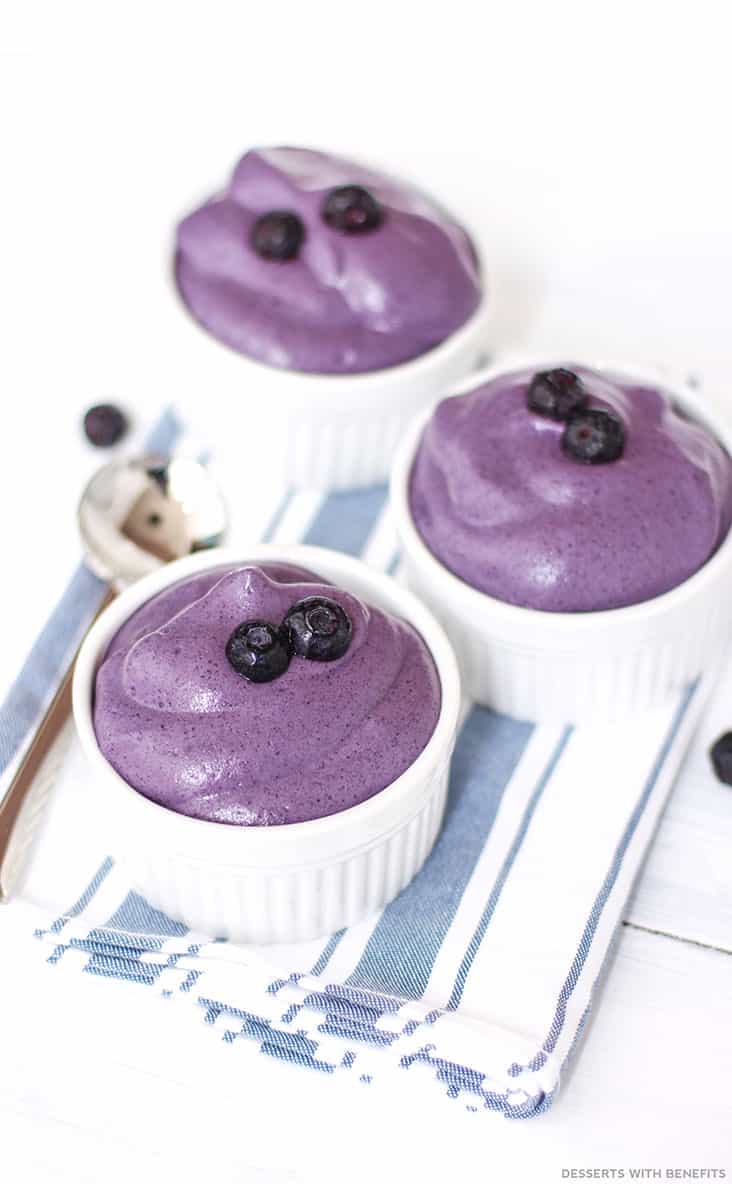 Found it here >> Desserts with Benefits
If you've never quite been sure about blueberries this recipe will convert you into a blueberry believer!
10. Wild Salmon
Fish is an important part of your overall health, but can also help with improving your skin and hair for natural beauty.
However, omega-3s are not found in all forms of fish, which is why only certain ones are considered superfoods. Typically, the wild-caught cold water fish is best for you in terms of superfoods with omega-3 fatty acids, which are helpful to moisturizing your skin. This includes wild salmon, among others like mackerel or sardines.
In addition to the omega-3 fatty acids, wild salmon also has other nutrients, including vitamin D and selenium, which protect your skin from sun damage and can help keep your teeth strong. Salmon is a low-fat, high-protein food, so it fits with just about any
diet, including if you are a pescatarian who can still eat fish even if you donít eat other forms of meat.
Some good ways to enjoy salmon include grilled on the side of rice and veggies, cooked and put in your salad, or even raw if you enjoy sushi.
Baked Salmon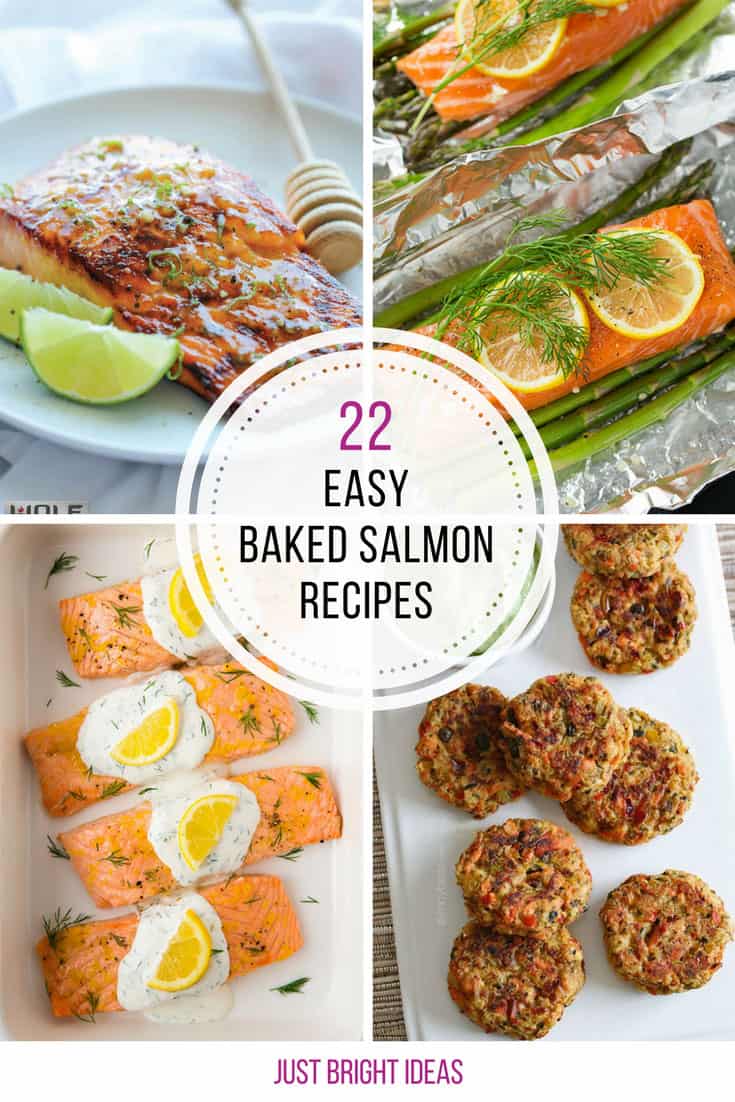 Found it here >> Just Bright Ideas
Don't miss our collection of baked salmon recipes that are easy to make and your whole family will enjoy eating.
9. Sweet Potatoes
Now moving onto vegetables, let's talk about how you should be eating more sweet potatoes! These are one of the best vegetables and superfoods for beauty, as they contain a lot of different nutrients.
Not only do sweet potatoes have a high amount of beta carotene, which helps to even out your complexion, they also contain vitamin C for antioxidants and vitamin A to help repair damaged cell tissue in your skin.
They also naturally have biotin, which many people take in capsule form for stronger nails and to stimulate hair growth.
Sweet potatoes are lower in carbs than other types of potatoes, so even while on a low-carb diet, you can enjoy them and have your favourite potato dish. You can eat them baked, boiled, grilled, or in just about any other meal.
A popular trend right now is having sweet potato toast to replace the bread in your diet and add more nutrients at the same time.
Grab-N-Go Sweet Potato, Cranberry & Quinoa Power Bowl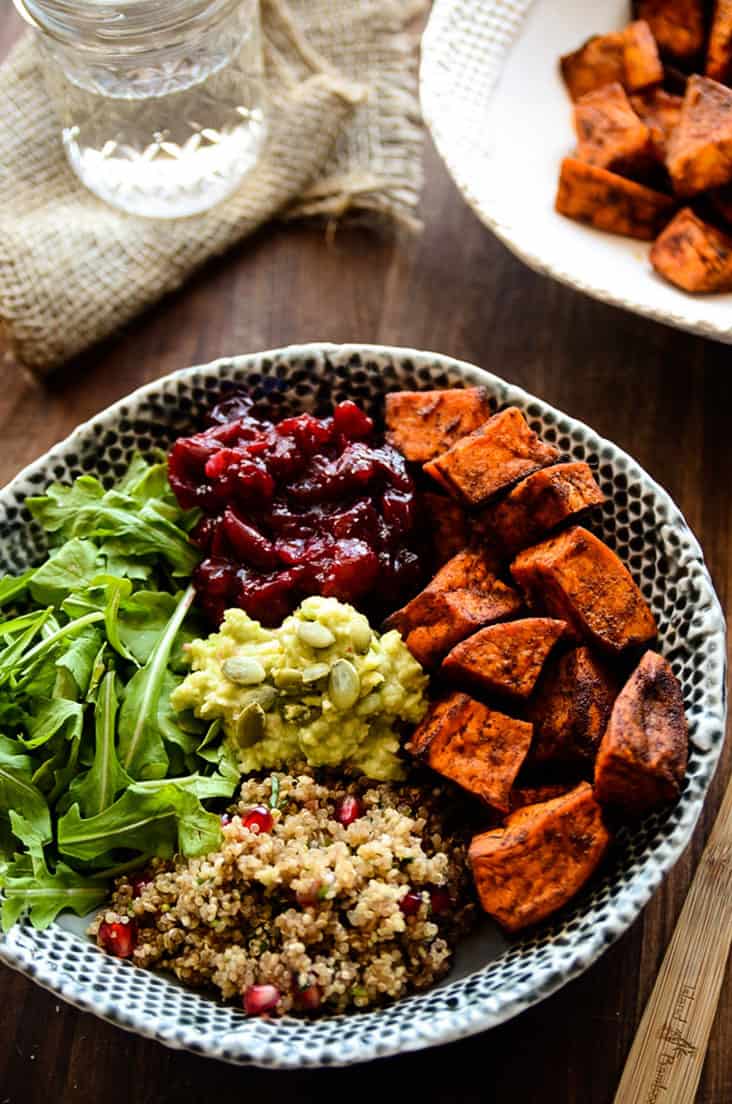 Found it here >> Blissful Basil
This sweet potato based power bowl is packed full of superfood goodness, and is also perfect for a meal-prep lunch idea!