DISCLOSURE: Some of the links below are affiliate links. This means that, at zero cost to you, I will earn an affiliate commission if you click through the link and finalize a purchase. All opinions are my own, and I only recommend products that will add value for my readers.
Wearing a face mask for long periods can make your ears sore, but adding an ear saver to the back can make them more bearable. Check out these free crochet patterns to see how to make one!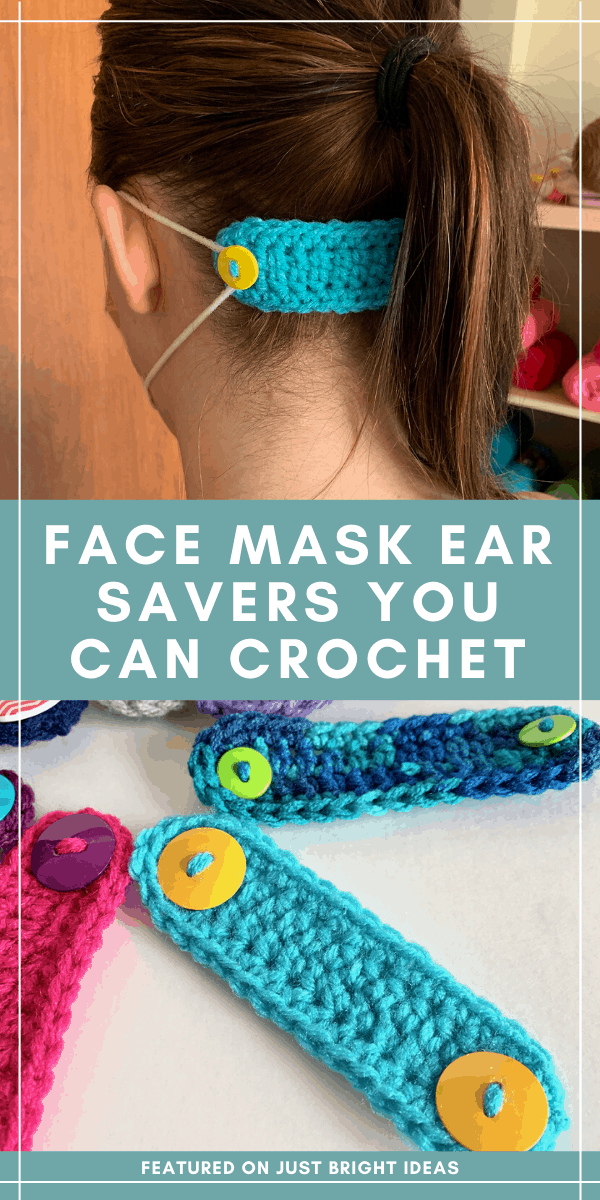 Free Face Mask Ear Savers Crochet Pattern
Just the other day I shared some face mask crochet patterns with you, and then I was reading about how wearing a mask for prolonged periods can play havoc with the backs of your ears. They can get sore and even blistered.
So when I came across this free pattern over on Ravelry I knew I needed to tell you about it!
[UPDATED: I've now added some more button free ear savers to this post so keep on scrolling to see them!]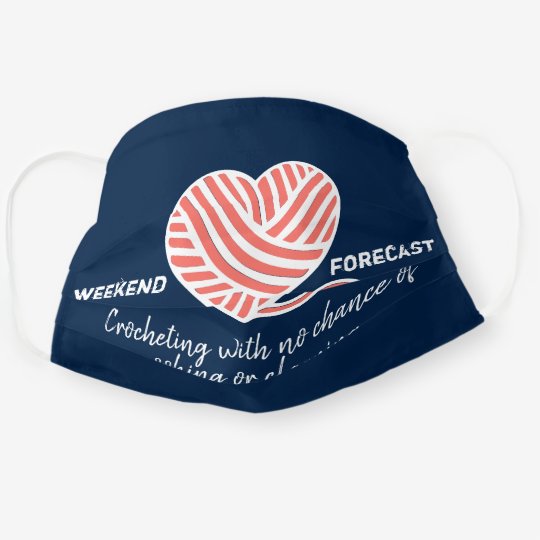 Check out our range of face masks especially designed for crochet lovers.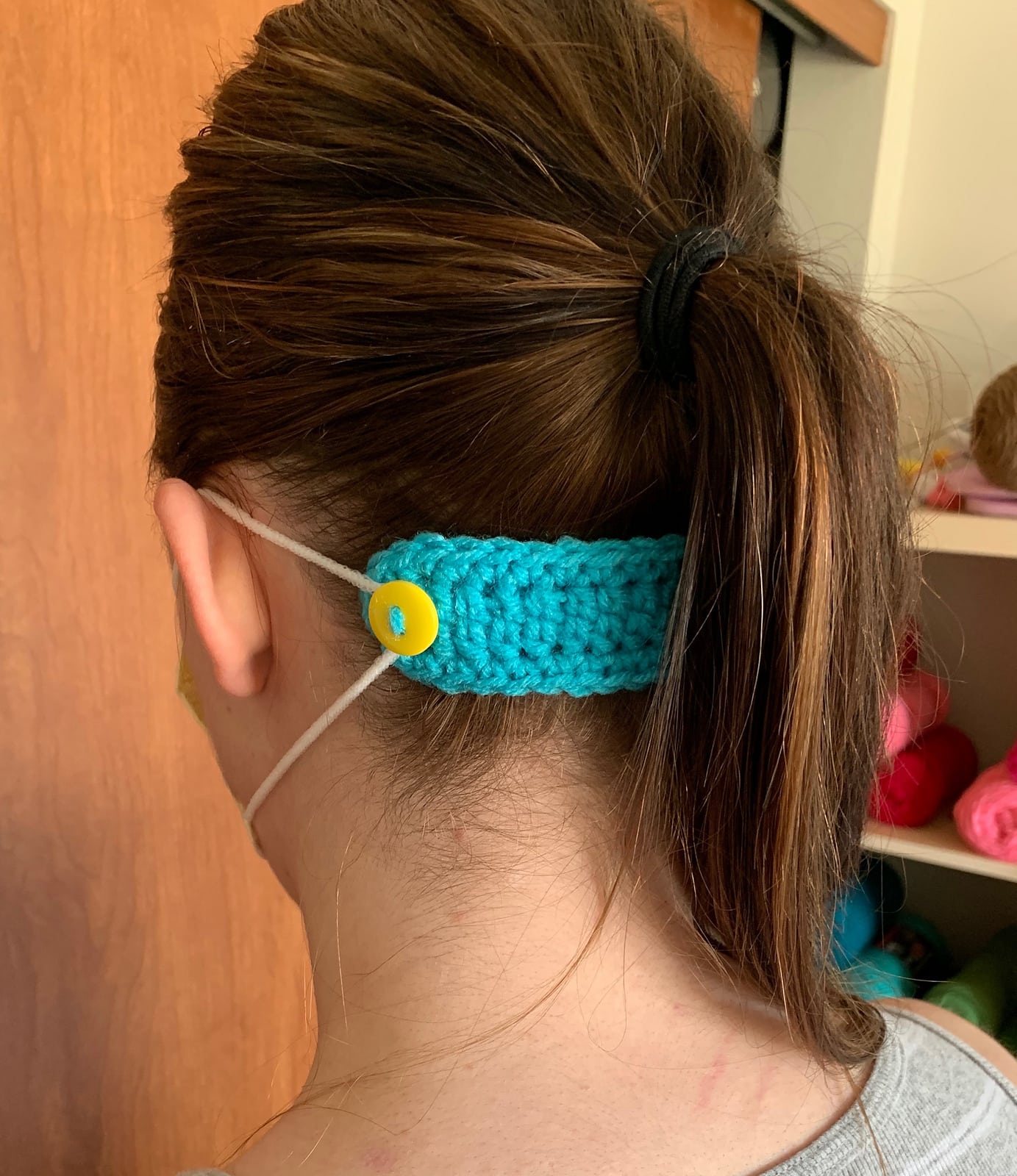 As long as you have some yarn scraps in your stash and some buttons and thread you're good to go on this project.
It's a very easy pattern that's written in US terms. You'll need to know how to chain, half double crochet, single crochet and slip stitch.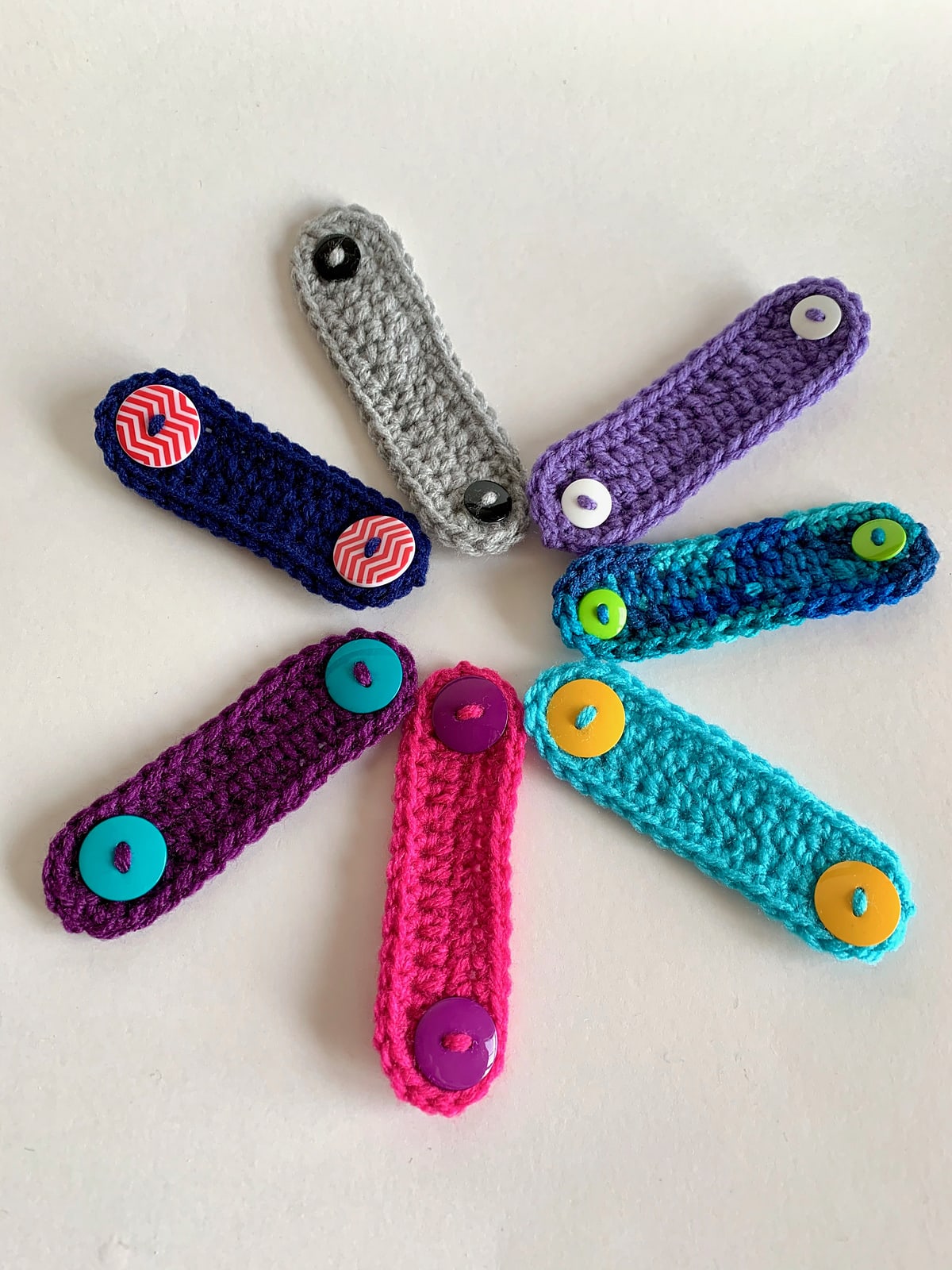 Once you get started you'll see how fast these clever things work up, and you could easily make a small pile of them in an hour.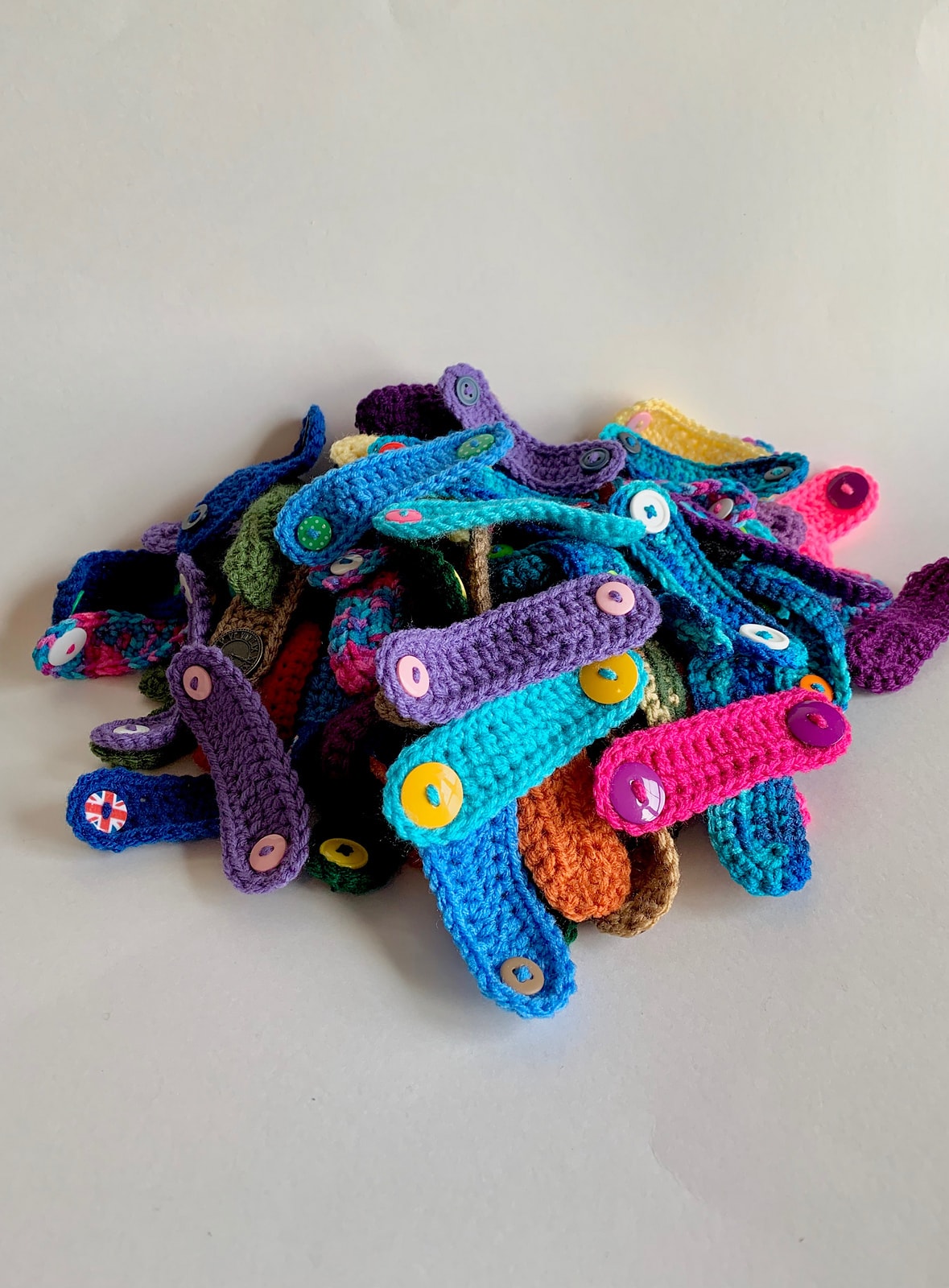 If you've been wondering how you can do your bit why not make a stash and donate them to your front line keyworkers?
I'm sure they (and their ears) would thank you for your kindness!
You can get the free pattern from this page on Ravelry.
More Crochet Ear Savers for Face Masks
The original pattern I shared has become so popular I went off to see if I could find any others for you.
And came up with these cute designs that are all available for free over on Ravelry.
These are sure to put a smile on someone's face during tough times.