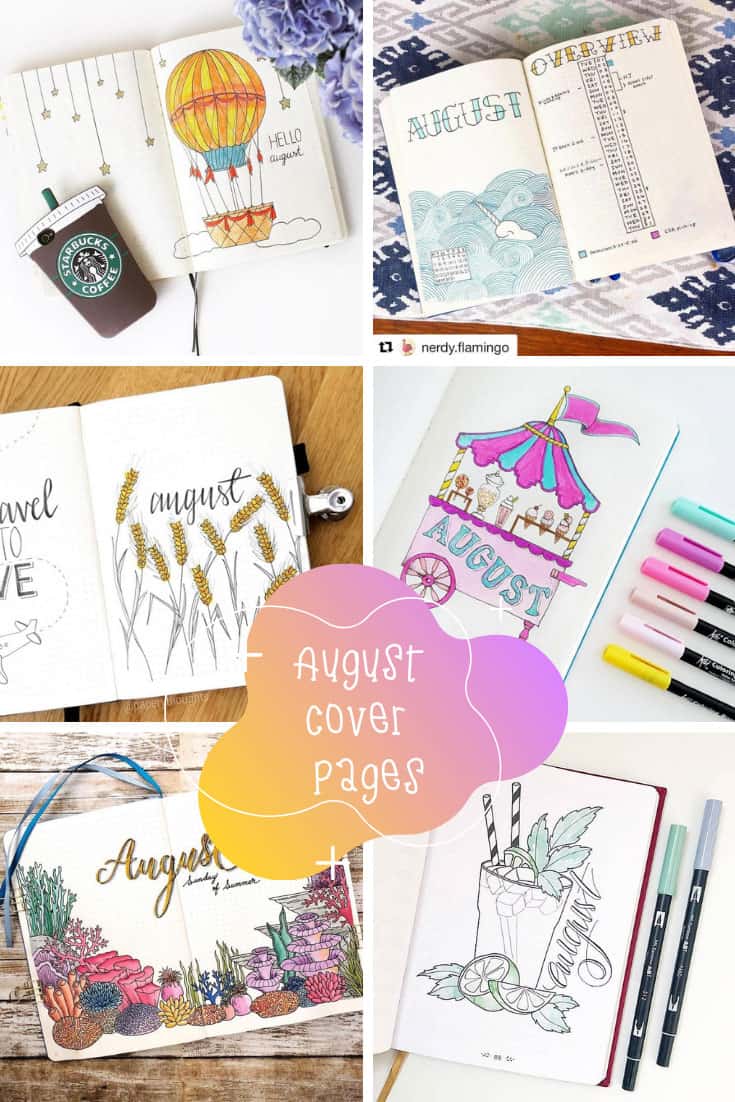 The Summer is flying by and it's time to start thinking about August Bullet Journal themes for the new month ahead!
August Bullet Journal Themes
Oh my goodness how is it the middle of July already? A friend just told me that there's only 24 weeks until Christmas…
But let's not get ahead of ourselves because first we need to figure out our August Bullet Journal themes right? So here's 25 different cover pages to inspire you.
August Bullet Journal Cover Pages
Click here to save this post for later