DISCLOSURE: Some of the links below are affiliate links. This means that, at zero cost to you, I will earn an affiliate commission if you click through the link and finalize a purchase. All opinions are my own, and I only recommend products that will add value for my readers.
Spring is on its way so it's time to break out the floral colors and start doodling leaves and plants. If you need some inspiration we've got all of the March Bullet Journal Ideas right here!
Bullet Journal March  Ideas
It's hard to believe that Spring is on its way when many of us are up to our ears in snow. But a snow day is a good excuse to get your BuJo all set up for the month ahead. Today we're sharing some amazing March Bullet Journal Ideas to inspire you!
And this month why not test out some new collection ideas that you haven't tried before.
Grab your supplies, and happy planning!
#1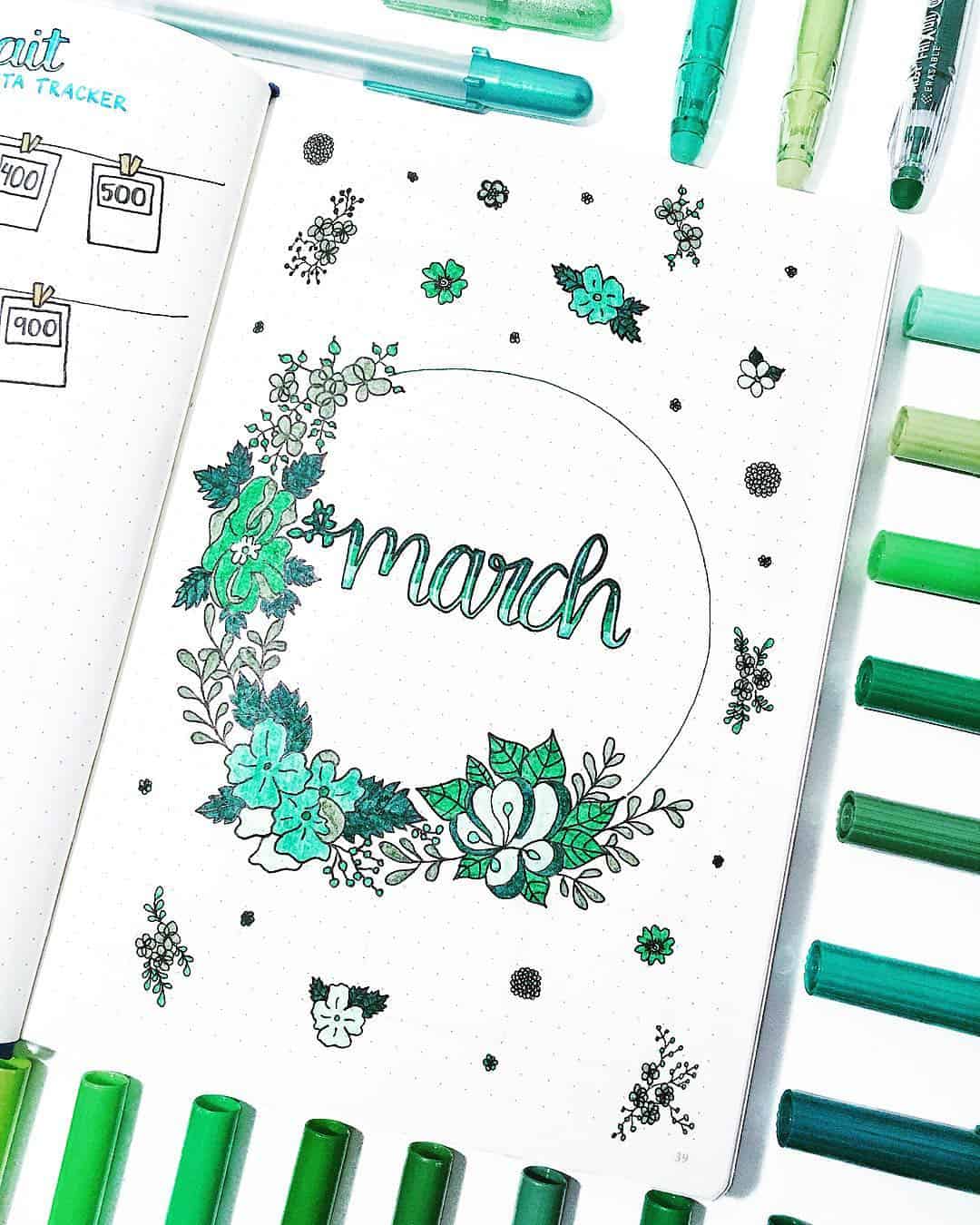 via @bulletbycait
Loving the spring wreath look to this March cover page, and the flowers scattered around.
Supplies Used:
#2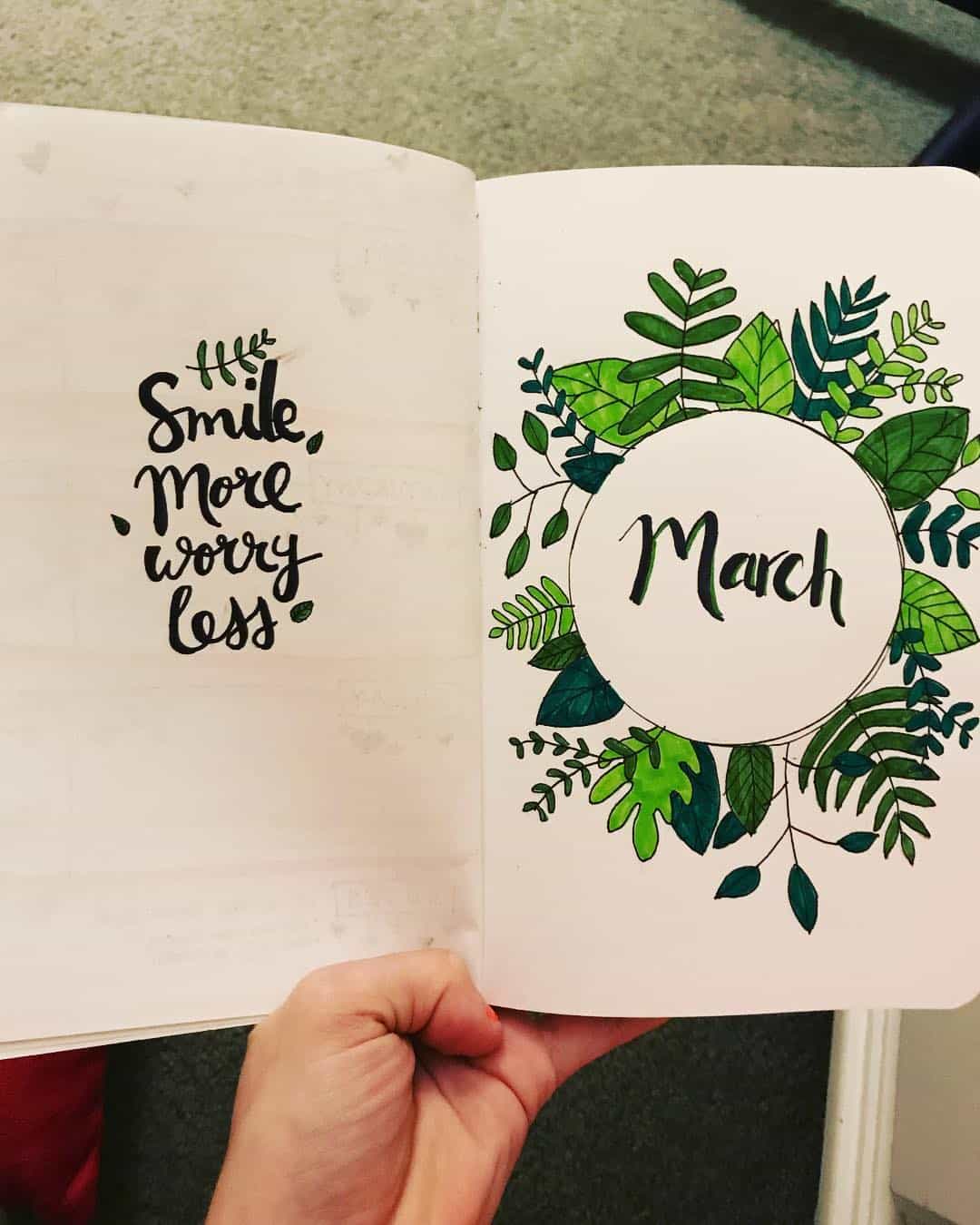 via @pagebypaige
Why not use two pages for your cover page spread and include a quote to motivate you through the month?
I love this one.
Smile more. Worry less.
#3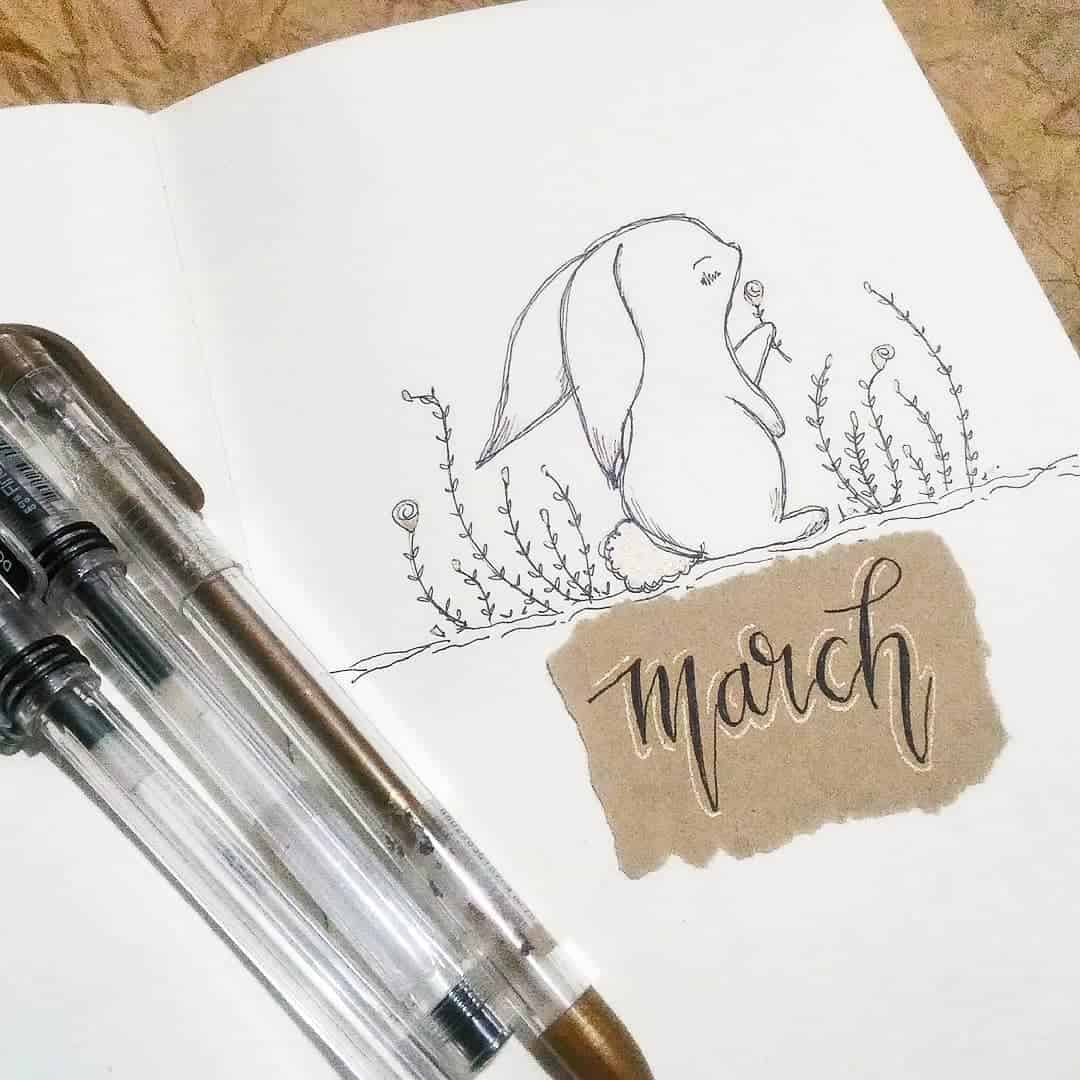 via @nyzexxix
If you feel the urge to go back to basics and create something simple for your March cover page take a look at this one. Just a simple line drawing is all it takes. Oh and I love the addition of the torn brown paper to add some texture.
#4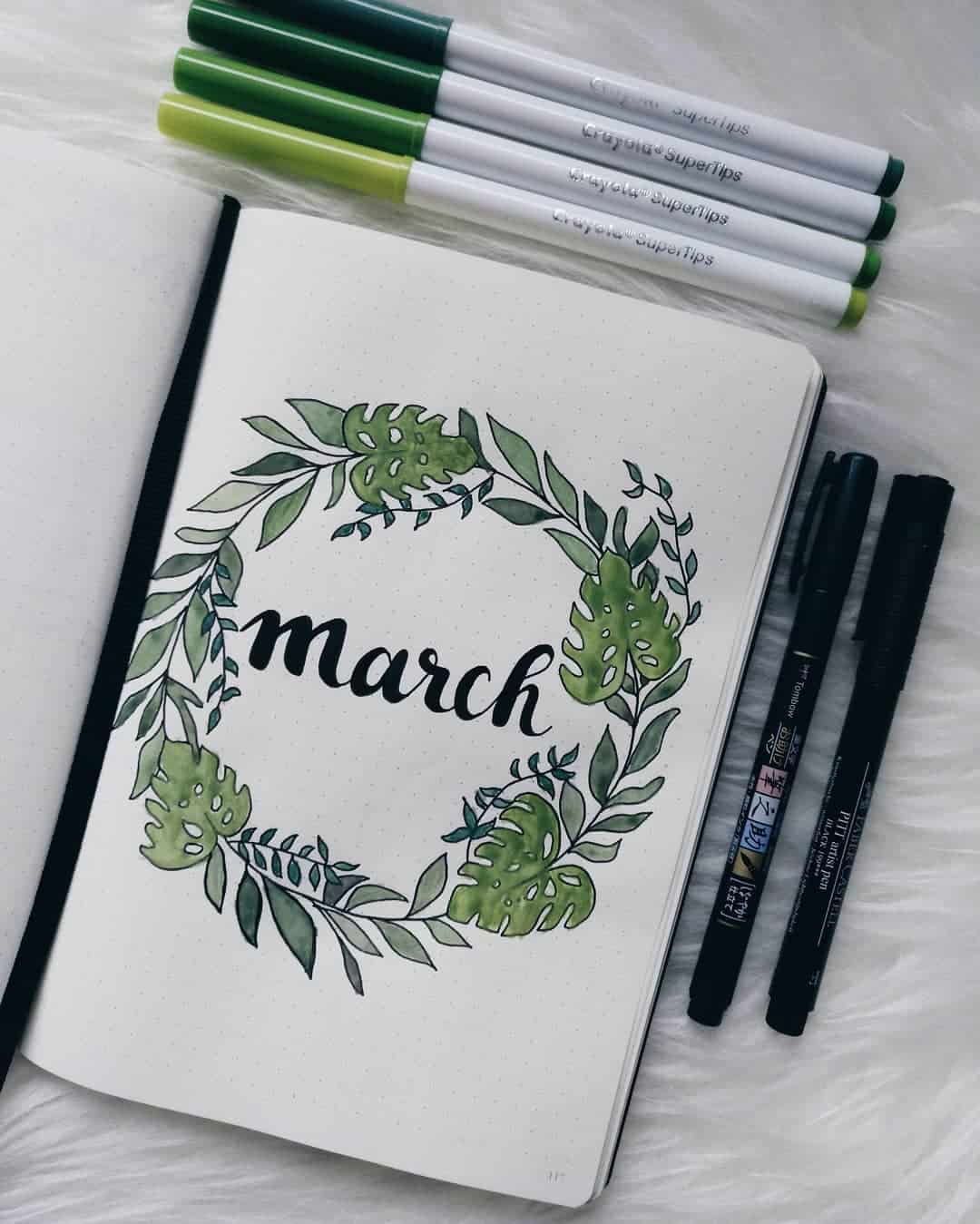 via @bujoandreims
Here's another wreath style illustration, that looks pointedly different from the other one. Which goes to show you can be inspired by someone else's design and still make something your own.
#5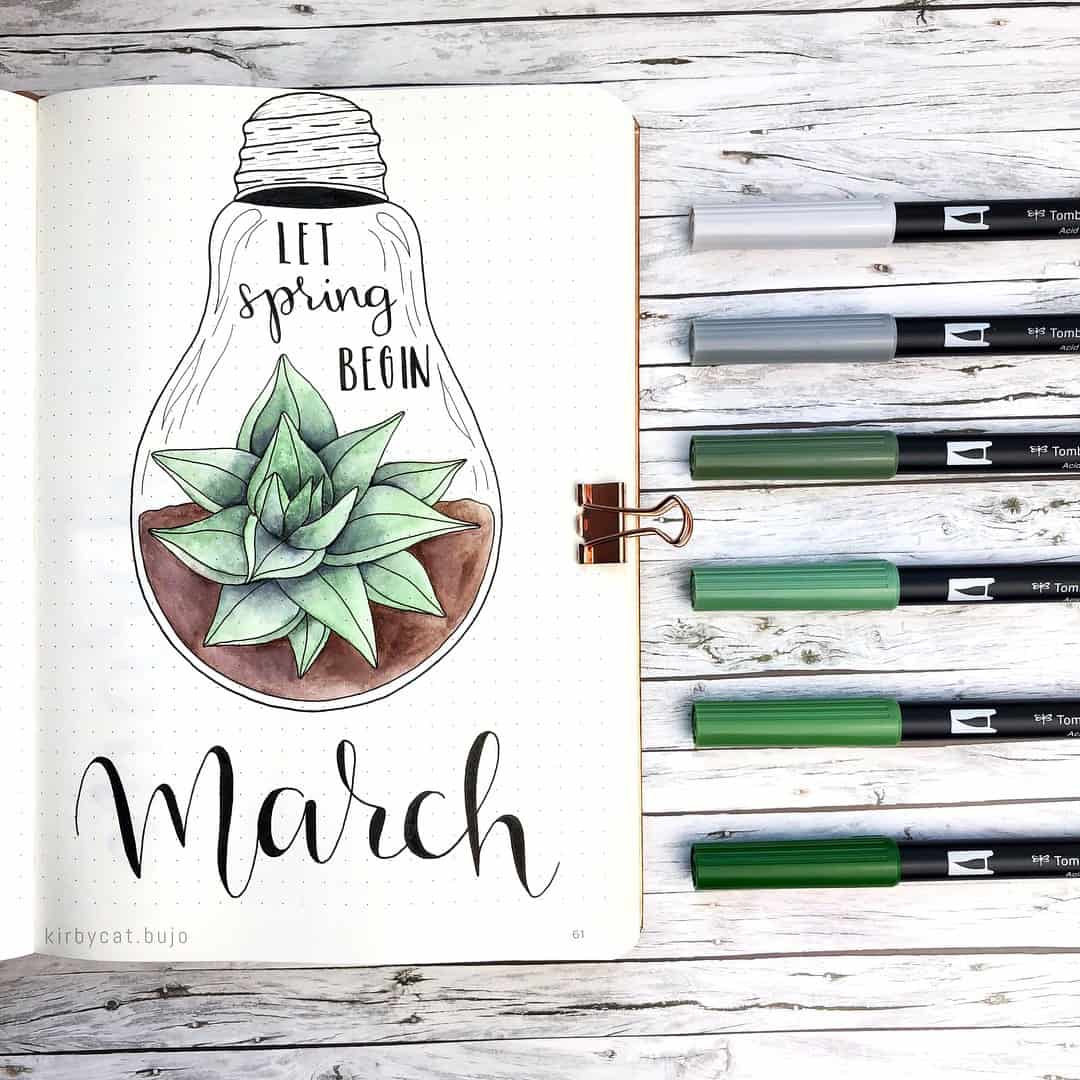 via @kirbycat.bujo
I think this one might be my favourite! There's just something so striking about that light bulb terrarium and oh yes please…
Let Spring begin!
#6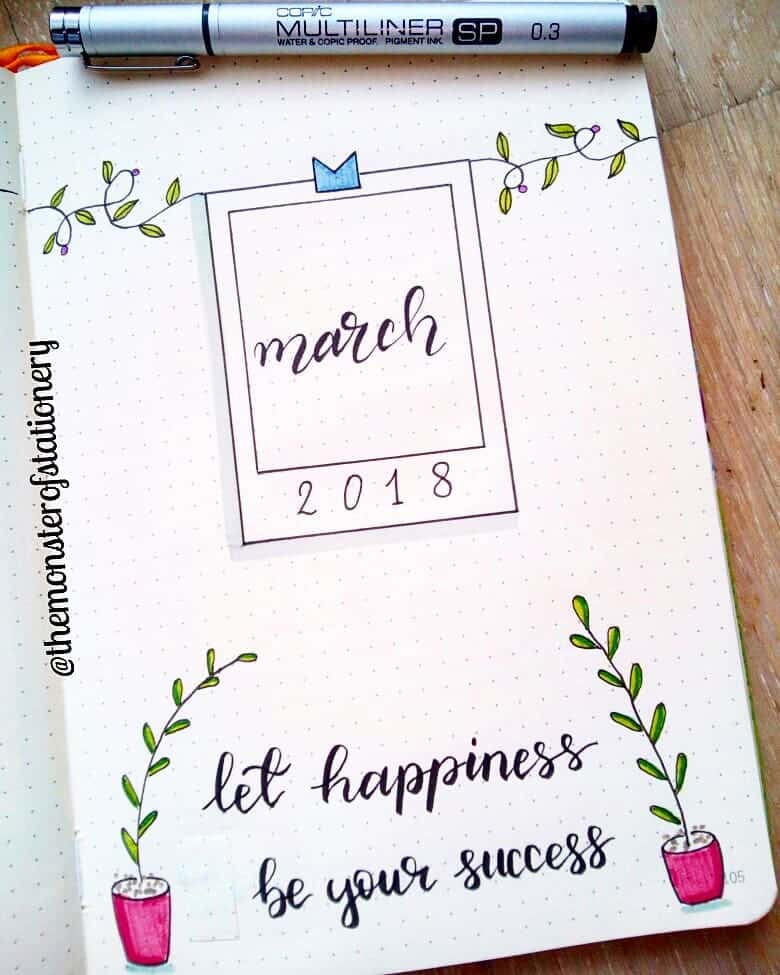 Here's another idea for a simple cover page layout. The splash of pink is a lovely addition to the page, which makes me think of Spring.
Let happiness be your success
#7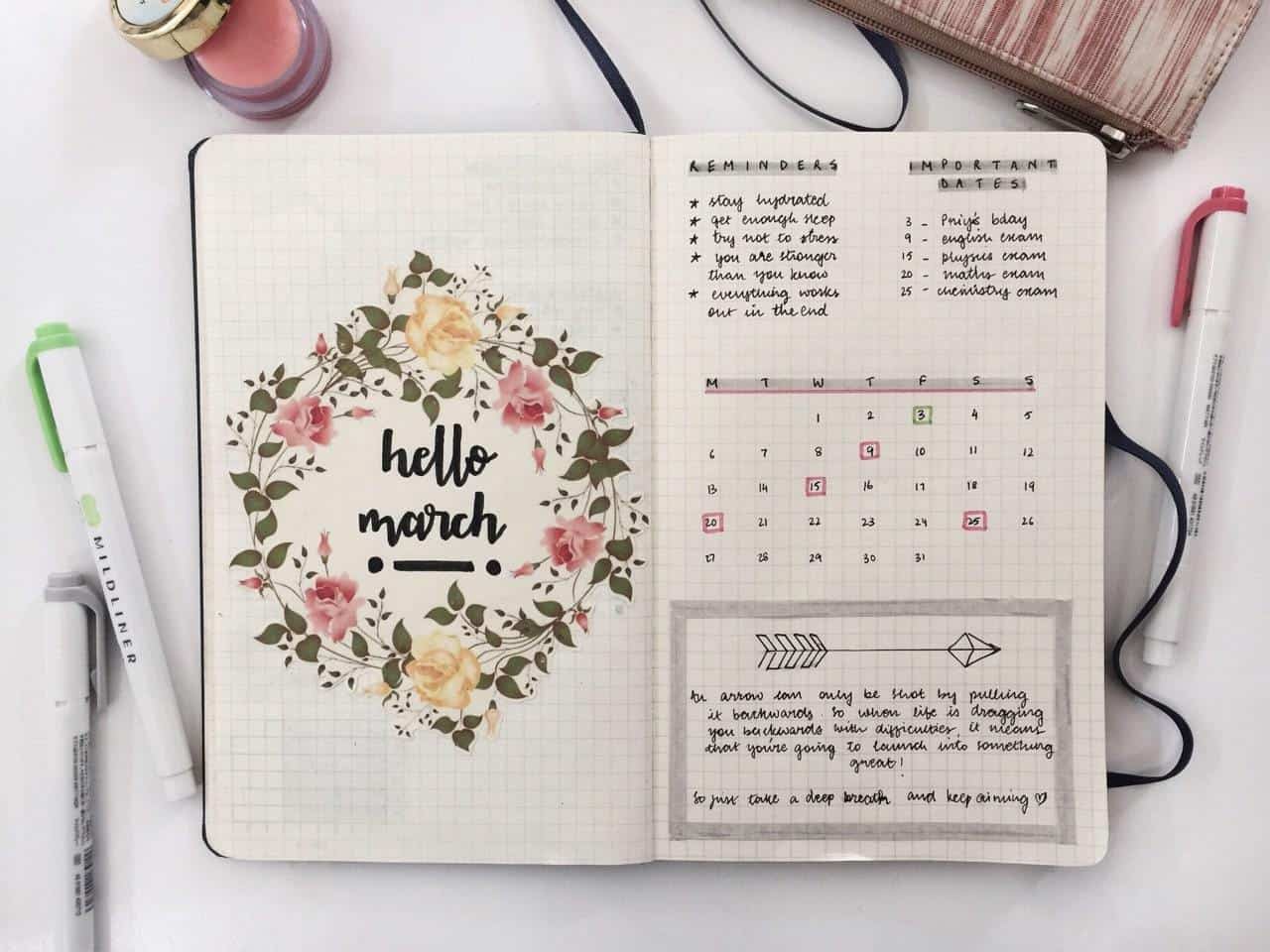 via @Sheena
If you don't feel confident enough in your drawing skills you can still bring your March cover page to life with stickers instead. There are some beautiful ones to choose from over on Etsy.
#8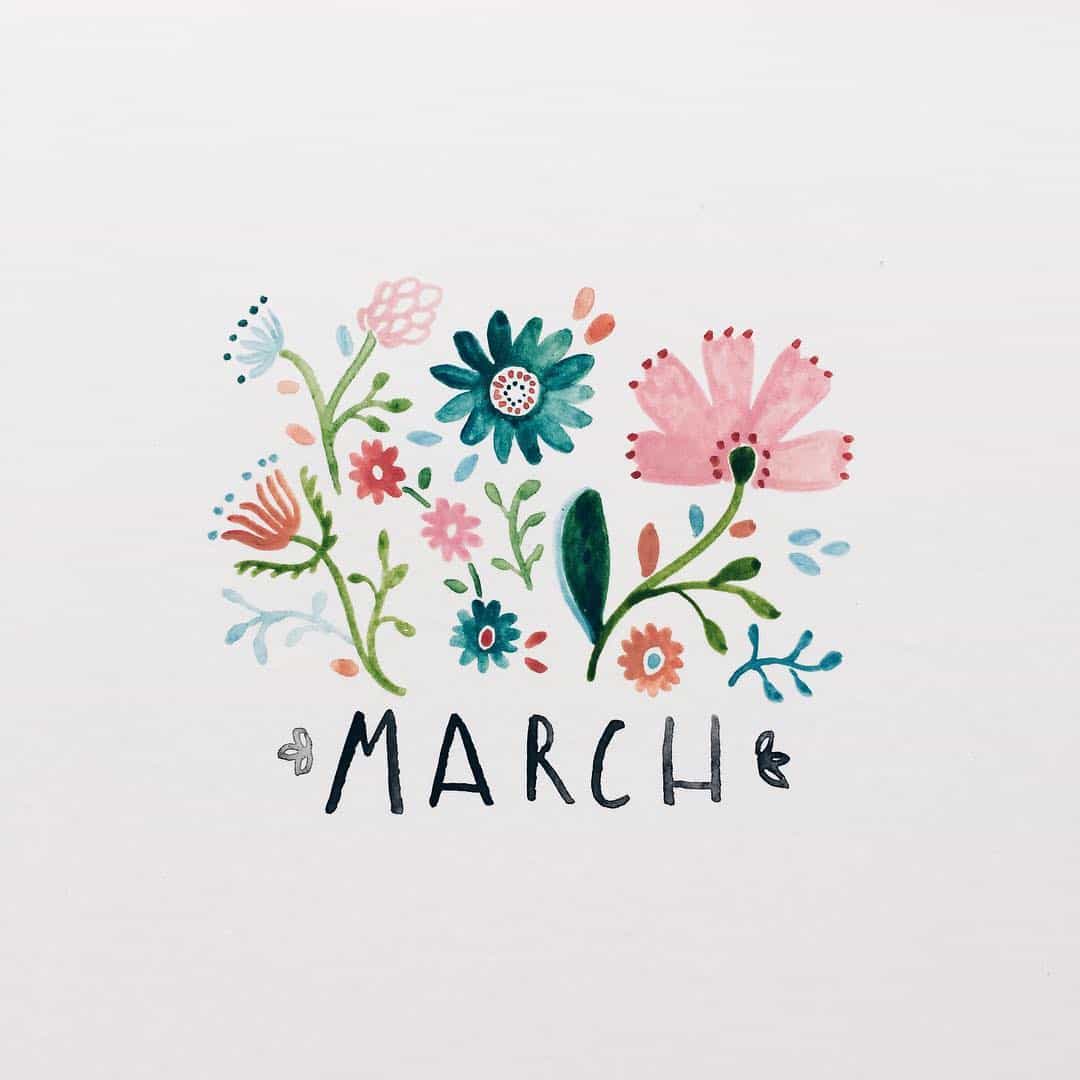 via @rosieharbottle
If you love to watercolour in your Bullet Journal take a look at this delicate cover page idea, which has a boho feeling to it.
#9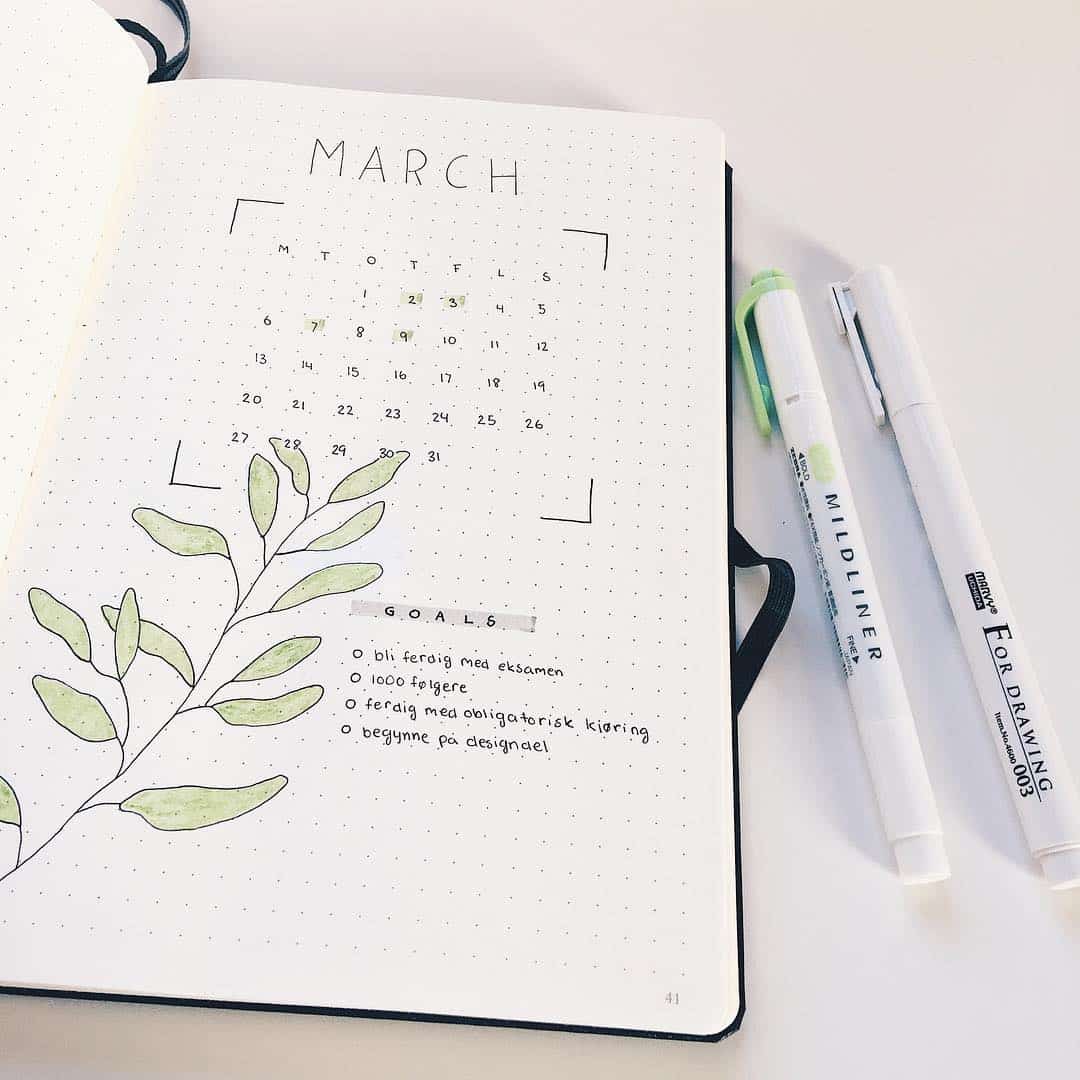 via @journalbeanie
I love how this cover page spread includes the calendar dates for the month as well as a place to record your goals.
#10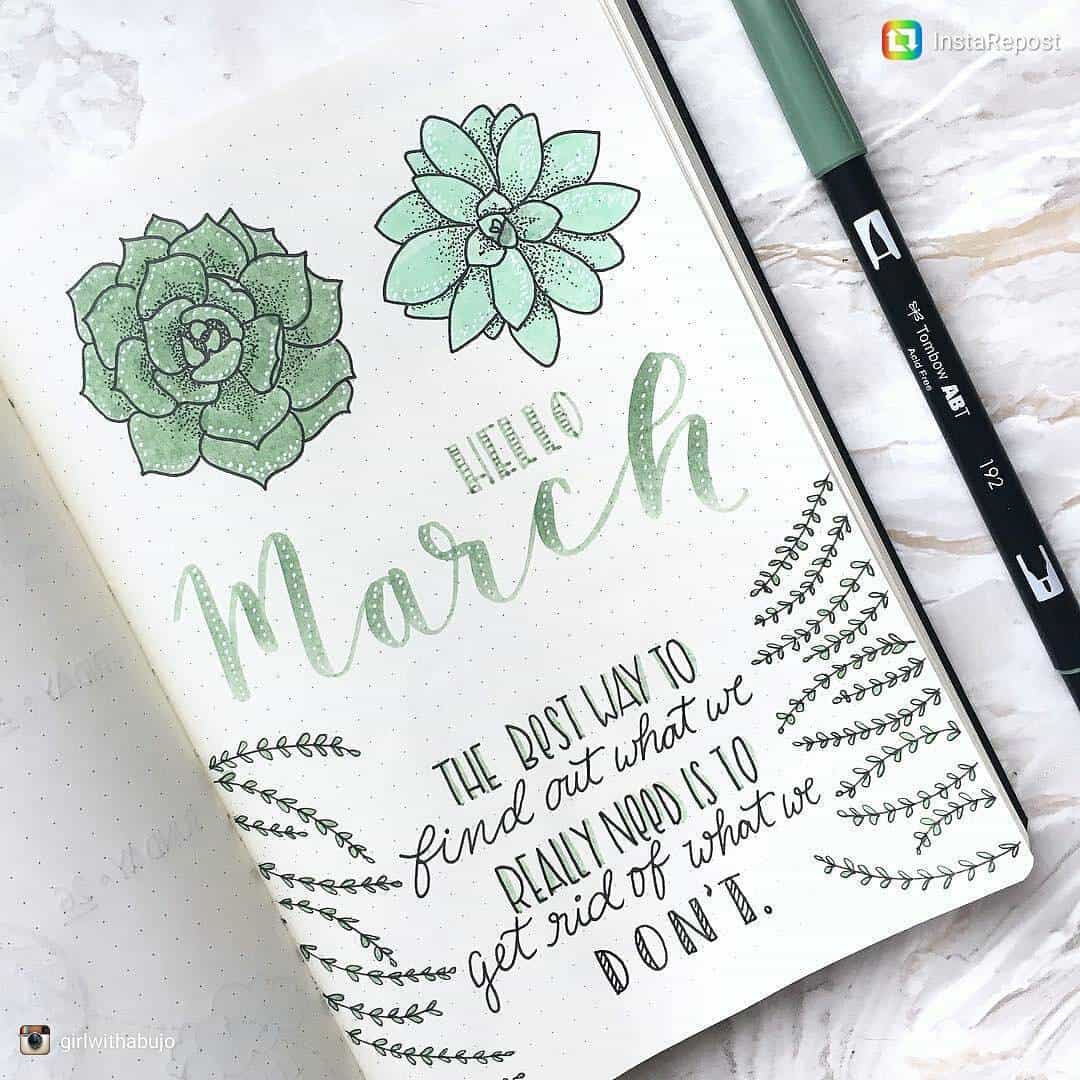 I love the lettering on this one, it's something I need to practice. Great quote too!
The best way to find out what we really need is to get rid of what we don't.
More Bullet Journal Themes
We've got bullet journal themes for every month of the year so you'll never be short of ideas!