This post may contain affiliate links, which means I may receive a commission if you click on a link and purchase something. As an Etsy and Amazon Associate I earn from qualifying purchases.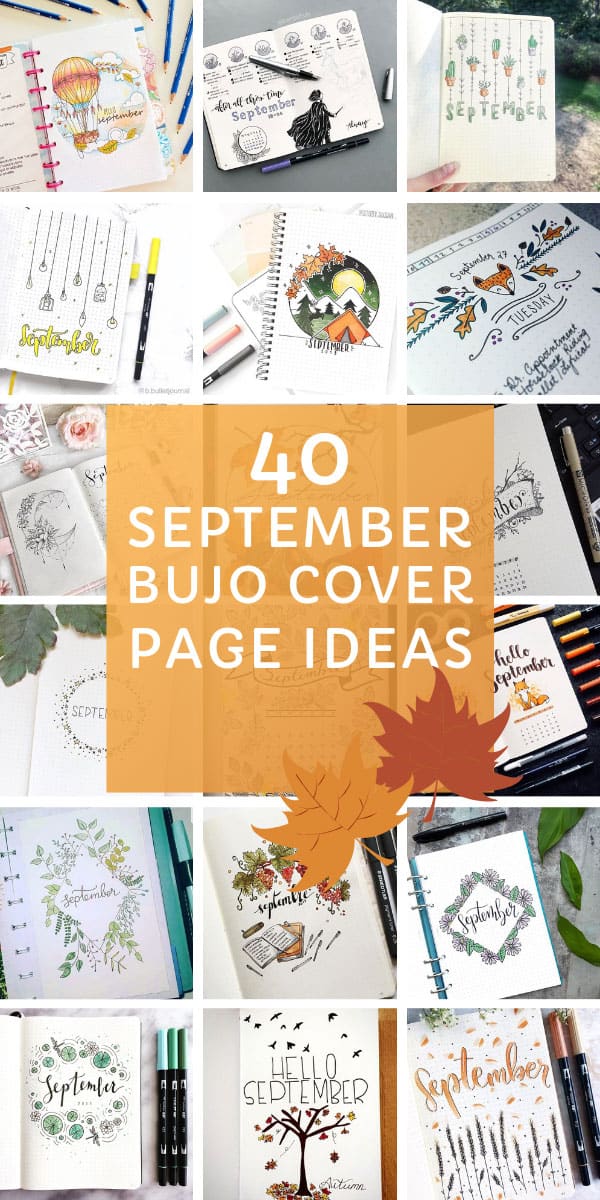 It's time to start planning our September Bullet Journal pages! From cute hedgehogs to hot air balloons there's a cover page here to inspire you!
September Bullet Journal Themes and Cover Page Ideas
This year seems to be flying by at great speed, I can't believe the summer is almost over and Fall will soon be with us.
In this month's plan with me post I've been searching out ideas for September Bullet Journal cover pages and themes.
I hope there is something here that will spark an idea for your own September spreads.
Related post: School Bullet Journal Layouts to Keep You On Top Of Your Study Game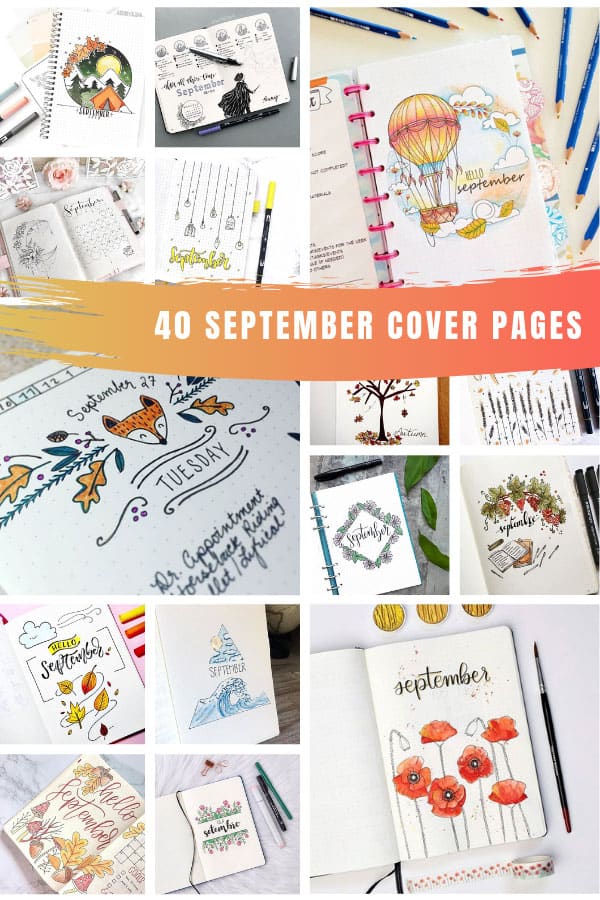 Watch this plan with me video to see a succulent theme come to life
Watch this plan with me video to see how to paint Fall leaf wreaths with watercolours
This September plan with me video shows you how to set up a Harry Potter theme for the month